Report: Tom Hiddleston Actually In Talks To Play James Bond, For Real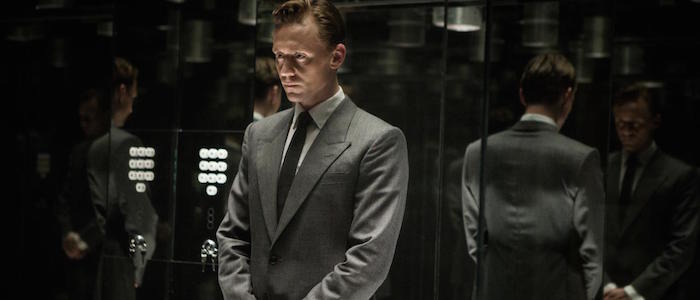 No movie series in history inspires tabloid-y reports and rumors and mass pop culture hysteria quite like the James Bond films and that hysteria always reaches peak levels of crazy when it's time to recruit a new actor to slip on that tuxedo. Right now, the future of 007 is awash in rumor and mystery – it's almost impossible to tell what is true, what is false, and what resides in that gray line separating them.
But the rumor mill has been busy. First, it claimed that Tom Hiddleston was being eyed by the Bond producers to take over the role. Then, it claimed Daniel Craig turned down $100 million to return for his fifth (and presumably final) Bond movie. Now, we've come full circle with an intriguing report that says Hiddleston isn't just on a wish list – he's in "advanced negotiations" to play the most famous action hero of all time.
The Tom Hiddleston James Bond rumor comes to us from Birth Movies Death, who received this tip from "sources close to Tom Hiddleston." While you should take this with the necessary grain of salt until we hear something more concrete, know that Birth Movies Death isn't the kind of site to make up fake stories. Even when they'e been wrong, they've been wrong from a completely honest place.
If this is true, it certainly sounds like it means one of two things. It could mean that Eon Productions and producers Barbara Broccoli and Michael G. Wilson are simply done trying to court Craig, who transformed the Spectre press tour into an ongoing explanation on how these movies make him so very miserable.
Hiddleston has not been shy about actually wanting to play James Bond and he'd be the kind of friendly, enthusiastic face the series needs after Craig departs. This is actually an uncanny mirroring of when the grumpy, fame-hating Sean Connery departed the series after Diamonds Are Forever, allowing the far more publicly agreeable Roger Moore to step up to the plate. To this day, Moore remains a champion of the Bond movie and Connery doesn't have many nice things to say at all.
However, as Birth Movies Death points out, this could be a classic Hollywood negotiating ploy. When the guy you actually want for the part says no, you take it to someone else and you let it be known that another well-liked actor is ready and willing to take over. Only then will Craig's true feelings on the matter surface. Talks with Hiddleston could be a nasty ruse to get Craig to accept that hefty paycheck and begrudgingly return for one final tango with 007.
If Hiddleston is in advanced negotiations, if Eon does want him for the role, we'll be staring down the barrel of a very different Bond. Craig's 007 was a rough-and-tumble bruiser, a physically imposing, emotionally broken brawler. That's not a natural mode for Hiddleston, who is charming, suave, debonair, and perfectly capable playing men who use that composed exterior to mask a monster. Millions of people saw him pull that off in the Thor movies, but he also showcased a darker side in the delightfully deranged High-Rise. And then there's his critically acclaimed turn in the miniseries The Night Manager, which many viewers and critics have seen as a trial run for Bond. Although Hiddleston is far from the only good choice for the role, he's different enough that he won't invite direct comparisons with Craig – he'd be able to make Bond his own.
Then again, this could all be nonsense. Let's just play the waiting game and see what happens.