'Roadies' Trailer: Light A Fire In Your Loins With Cameron Crowe's New Showtime Series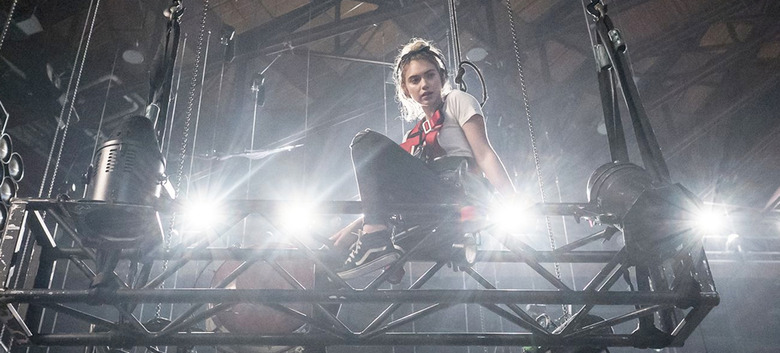 If you love Almost Famous, then this summer you may want to get Showtime for a couple months. Director Cameron Crowe is bringing a new series to the cable network called Roadies, following the behind the scenes work done by the various crew members who help ensure that the rock concerts you love to attend go off without a hitch. They're like one big weird family, and you get to follow them around while they're on the road through all their ups and downs.
Watch a new Roadies trailer after the jump.
Here's the latest trailer for Roadies straight from the show's YouTube channel:
Roadies doesn't seem quite as alluring as Almost Famous, mostly because it's a contemporary set series as opposed to being set in the 1970s rock and role scene. But the change in scenery should allow for the show to blossom in its own way without treading the same territory of Crowe's beloved coming-of-age tale. My only concern is that the trailer is a little too cheesy, almost in a quirky indie drama way, with how it depicts this peculiar "family" on the road.
The cast itself is enough of a reason to tune in. Luke Wilson, Carla Gugino and Imogen Poots are mentioned as the stars, but the supporting cast also includes Rafe Spall, Keisha Castle-Hughes, Peter Cambor, Colson Baker (aka Machine Gun Kelly) and Ron White. Then there's the guest stars such as Luis Guzman, Jacqueline Byers, Finesse Mitchell, Branscombe Richmond and Tanc Sade. Plus, we get to see a bit of Rainn Wilson, who had a bit part in Almost Famous at Rolling Stone magazine headquarters, popping up as well.
If you want to see more from Roadies, you can watch the previous teaser trailer right here, and another one over here.
Roadies gives an insider's look at the reckless, romantic, funny and often poignant lives of a committed group of "roadies" who live for music and the de facto family they've formed along the way. The music-infused ensemble comedy series chronicles the rock world through the eyes of music's unsung heroes and puts the spotlight on the backstage workers who put the show on the road while touring the United States for a successful arena-level band.
Created, written, executive produced and directed by Oscar winner Cameron Crowe and executive produced by J.J. Abrams and Winnie Holzman
Roadies hits Showtime on Sunday, June 26 at 10pm ET/PT.