Mel Gibson Turned Down Playing Odin In 'Thor', Talks The State Of Superhero Movies & Cinema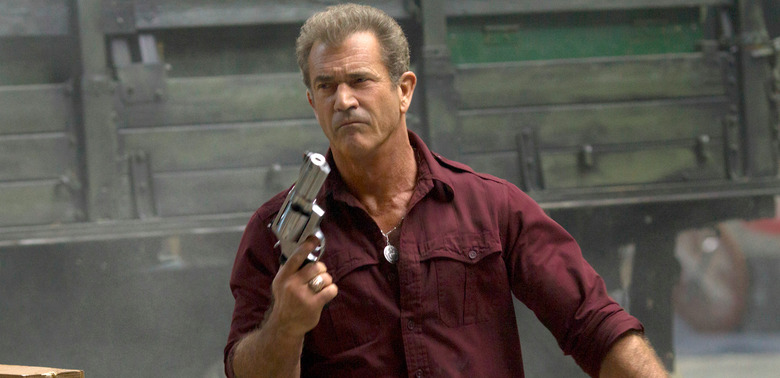 The Marvel cinematic universe is growing so much that nearly every actor in Hollywood will have appeared in a Marvel Studios movie before all is said and done. For most actors and actresses, a role in a Marvel movie is a good move. But apparently taking a key role in a Marvel movie wasn't something that Mel Gibson was particularly interested in, because he turned one down.
Mel Gibson made some publicity rounds at the Cannes Film Festival for the premiere of Blood Father, the latest film from Jean-François Richet, and one interview brought the revelation that Mel Gibson turned down Thor. Specifically, Gibson would have played the role of Odin in Thor, the God of Thunder's moody father who ended up being played by Anthony Hopkins. In addition, Gibson had some thoughts about superhero movies in general and the state of motion pictures.
Speaking to The Guardian (via The Playlist), Gibson was asked if he was ever offered a role in a superhero movie, to which he simply said, "Yeah, long time ago, to play Thor's dad. But I didn't do it." Gibson as Thor's father is an interesting prospect, but Anthony Hopkins has been so perfect in the role that it's hard to imagine anyone else being quite as effective in the role. Plus, it's not as if the role has been all that meaty of a performance for an actor. Hopkins has done a great job with the role though, making it more memorable than it otherwise might have been.
Gibson isn't fully opposed to superhero movies though. When asked about the popularity of superhero movies today, Gibson revealed what he thought about the subgenre of blockbusters:
"Some are good. Some are kind of funny ... Guardians of the Galaxy. Or the first Iron Man. And some of them are just like retreats. I mean you can watch them do Spider-Man five times..."
Then Gibson's remarks turned to the state of cinema in general:
"There is a slight shift in film. But, then again, I think all films are suffering from people not being able to now open them with their name. It's a different kind of business these days...I think you used to get more variety of stories, films and performances. You had more of a chance of a profound film experience. But that's not gone. I think that has been relegated to the independent world – but they have to do it twice as fast for half the money."
Gibson certainly isn't wrong, though repetitive superhero movies are only part of the problem. Studios aren't willing to take the kind of risks on movies they did when Gibson became a star. The indie world is where some of the most creative work in film is being done, mostly because they have such a small budget to work with that they have to figure out how to accomplish big things with little money.
The next project for Mel Gibson will be a World War II movie he directed called Hacksaw Ridge with Andrew Garfield. The movie is already almost completed and is eyeing a release in March of 2017. But we might see it on the festival circuit before that. Otherwise, some are hoping that Gibson will take the role of Cable in Deadpool 2, but there's no indication that he has an offer for the sequel.