'Alien: Covenant' First Look: Katherine Waterston Has Nowhere To Run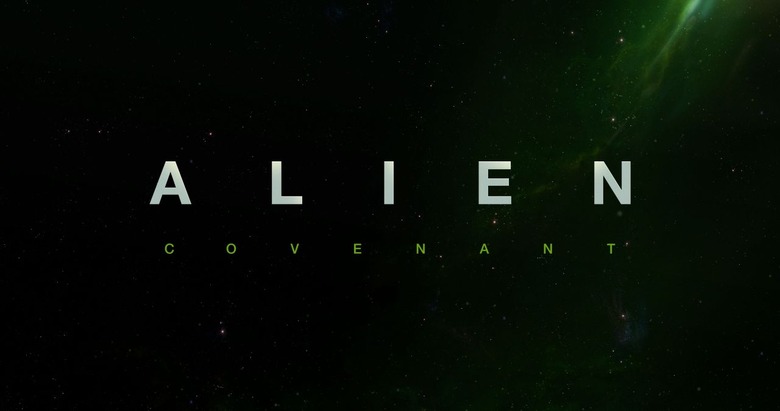 On Alien Day last month, director Ridley Scott offered our first look at the production of Alien: Covenant by way of the mission patch with the name of the title ship we'll be following. This is just the first of what is meant to be two sequels (even though Scott once said this was the first in a new trilogy) that lead us up to the events of Alien in 1979. Production is still underway, and a new photo has just been shared from the set that provides us with our first look at Katherine Waterston as the new female lead character, Daniels. Will she be as cool as Ellen Ripley?
Check out the Alien Covenant photo after the jump.
This photo was shared to the official Alien franchise Facebook page: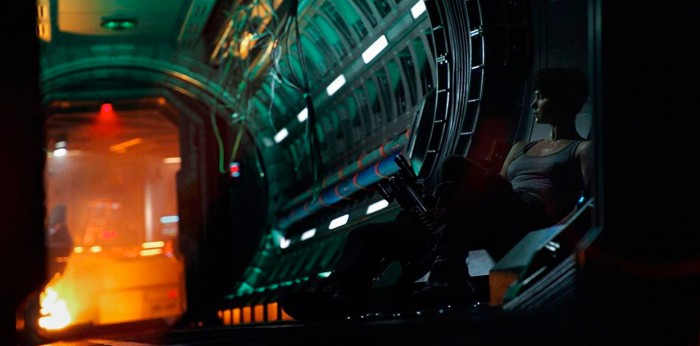 That's actually a picture of a monitor from video village, where director Ridley Scott and the rest of the crew sees what they're shooting on set. If you want to see the less exciting remainder of the photo, check out the post on Facebook.
There's definitely an Ellen Ripley vibe we're getting from Daniels in this photo alone. The caption on Facebook says "Nowhere to run," and it looks like there may be some kind of weapon between Waterston's legs in this photo. Plus, the shimmer on her body and face indicates that she's pretty sweaty, perhaps because she's on the run from or in pursuit of whatever new xenomorph we'll see in this sequel. That glow in the background indicates there may be some kind of fire, so something dangerous has clearly happened.
The rest of the Alien: Covenant cast includes Danny McBride (Eastbound and Down), Demián Bichir (The Hateful Eight), Jussie Smolett (Empire), Amy Seimetz (Upstream Color), Carmen Ejogo (Selma), Callie Hernandez (Machete Kills), and Billy Crudup (Watchmen). In addition, Michael Fassbender is supposed to appear as the android David, or at least what's left of him after the events of Prometheus.
Ridley Scott is back in the director's chair with a script from Jack Paglen (Transcendence) and Michael Green (Green Lantern). Here's the official synopsis for the film:
Set as the second chapter in a prequel trilogy that began with Prometheus, Alien: Covenant connects directly to Ridley Scott's 1979 seminal work of science fiction. It begins with the colony ship Covenant, bound for a remote planet on the far side of the galaxy. There, the crew discovers what they think is an uncharted paradise, but is actually a dark, dangerous world — whose sole inhabitant is the "synthetic" David, survivor of the doomed Prometheus expedition.
Alien: Covenant arrives on August 4, 2017.