'The Fast And The Furious' Is Getting A 15th Anniversary Re-Release In Theaters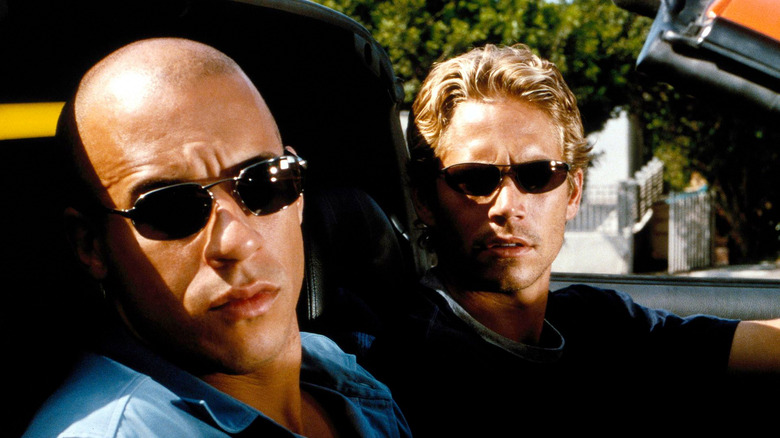 It's hard to believe, but it's been 15 years since The Fast and the Furious hit theaters. At one time, it felt like the franchise might run out of gas, but once Dwayne Johnson arrived on the scene to help beef up the action in Fast Five, the game changed. Since then, the franchise realizes its potential to become an over-the-top action franchise with just the right amount of heart, and we apparently have one whole trilogy left to go.
For those who are feeling a little nostalgic for the original 2001 movie's 15th anniversary, we have good news. You'll be able to see the movie in theaters again this summer on the exact day it hit theaters a decade and a half ago. Get the details on The Fast and the Furious in theaters after the jump.
For those with a short memory, here's the trailer for The Fast and the Furious:
Seeing the younger versions of Dom and Brian, as played by Vin Diesel and Paul Walker, will be quite a trip. Furious 7 gave a bit of a flashback to these early days of their partnership in their little tribute to Walker. The passing of the franchise star will make revisiting the first movie in the franchise a little bittersweet, but it'll also be a nice tribute to the work he put in over the years.
In a press release announcing the re-release, producer Neal H. Moritz said:
"All of us who make the Fast and Furious movies know we are part of a family that spreads all around the world, and we are happy to invite our fans to revisit where it all began back on the big screen. While we are hard at work making number eight, we are thankful to take this moment and celebrate the original that started us off."
The Fast and the Furious, directed by Rob Cohen, grossed over $207 million worldwide back in 2001. Since the, the entire franchise has grossed over $3.9 billion. That's pretty damn impressive. As someone who really didn't care about the first few installments, I've come to have a blast with the movies as they've continued. But it should definitely come to a close after these next three movies are in the can.
If you want tickets for The Fast and the Furious re-release on Wednesday, June 22nd, just head over here.