'Beauty And The Beast' Teaser Breaks 'The Force Awakens' Views Record, Watch A Video Comparing It To The Original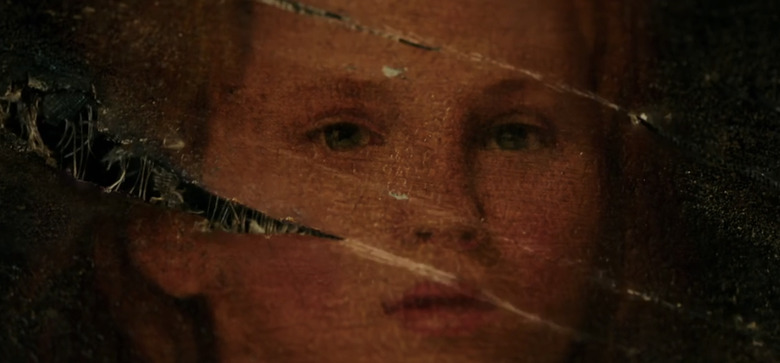 Yesterday the first Beauty and the Beast teaser trailer arrived online, and it was clear that longtime Disney fans were excited to see the 1991 animated classic get a live-action update. However, I don't think anyone expected the teaser to break a record set by one of the teaser trailers for Star Wars: The Force Awakens, but that's exactly what happened.
Find out just how many times the Beauty and the Beast teaser trailer was viewed in 24 hours after the jump. Plus, you can also see a side-by-side comparison of the live-action footage from the teaser trailer with shots from the animated movie.
The Hollywood Reporter reveals the Beauty and the Beast teaser trailer was watched 91.8 million times in 24 hours, surpassing The Force Awakens previous record of 88 million with room to spare. The love that people have for Beauty and the Beast should not be underestimated, and that means the movie will probably be huge at the box office when it arrives on March 17, 2017.
There's definitely a combination of curiosity and nostalgia driving the interest in Beauty and the Beast, but just the brief footage and hint of the score from the film was enough to get fans excited. This also looks like a pretty loyal adaptation of Disney's modern classic, especially when you see this side-by-side comparison:
Bill Condon (Dreamgirls) is directing the live-action retelling of the fairytale with Emma Watson playing Belle and Dan Stevens (The Guest) as the Beast. The rest of the cast in Disney's live-action remake includes Ewan McGregor as Lumiere, Ian McKellen as Cogsworth, Luke Evans as Gaston, Josh Gad as LeFou, Kevin Kline as Maurice (Belle's father), Emma Thompson as Mrs. Potts, Gugu Mbatha-Raw as Plumette, the feather duster and Stanley Tucci as a grand piano named Cadenza.
The visuals are right on the money, but the music will also be key for this adaptation. Thankfully, Oscar winner Alan Menken, who won two Academy Awards for the original 1991 animated adaptation and worked on the Broadway production, has written three new songs for the production with Sir Tim Rice, who worked on the music for The Lion King with Elton John.
We're definitely anxious to see more from this remake, and it might turn out to be Disney's best live-action revamp yet. Cinderella and The Jungle Book mostly exceeded expectations, so The House of Mouse won't stop reaching into their vault for "new" movies.