UPDATED: 'Halloween' Sequel Executive Produced By John Carpenter Finds A Director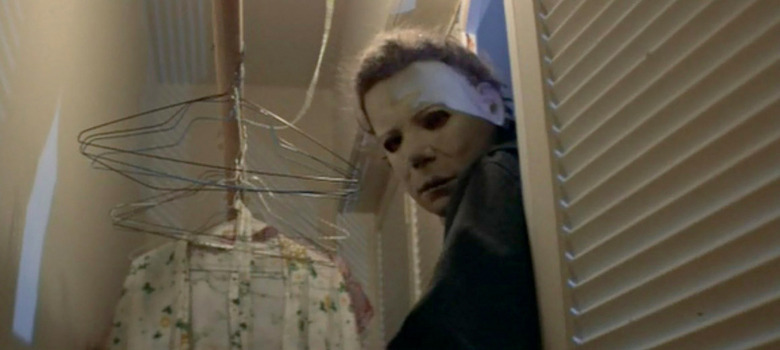 UPDATE: Bloody Disgusting reports Oculus director Mike Flanagan is in talks to direct the Halloween remake. Nothing official has been revealed yet, but for now it sounds like he's the man for the job. Not my first choice for the job, but Oculus is certainly an underrated horror flick, so this could be a good move. Our original story from late night on May 23rd follows.
Legends never die. After years of Dimension Films trying to figure out what to do with the Halloween franchise, the company lost the rights to the iconic horror series that started with John Carpenter's classic film. Out of nowhere a surprise announcement came from Blumhouse Productions revealing that they are teaming with Miramax to co-finance a new Halloween sequel. Before you get all bent out of shape about the franchise not knowing when to die, director John Carpenter will be on board the film as executive producer.
Find out more about the Halloween sequel after the jump.
Joining John Carpenter for the tenth film in the Halloween franchise will be Malek Akkad from Trancas International and, of course, Jason Blum, the producer of The Conjuring, Paranormal Activity, Insidious, Sinister and The Visit.
John Carpenter's work on Halloween has influenced horror for decades, and the filmmaker is ready to help usher in a new era for Michael Myers, "38 years after the original Halloween. I'm going to help to try to make the 10th sequel the scariest of them all." It's strange that Carpenter counts Rob Zombie's two Halloween movies as sequels even though that was basically a franchise reboot. In reality, this will be the eighth sequel.
All these years later, Halloween is still one of the most terrifying slasher films of all time, and maybe we'll finally get a contemporary sequel worth talking about. Halloween H20 did its best to revive the franchise (parts of it hold up, but it's nowhere near as good as the original) and even seemed to finish it. But it was such a big hit, that one more sequel just had to be made.
Personally, I think the only good Halloween sequel is Halloween II, especially since that's when we find out that Laurie Strode (Jamie Lee Curtis) is actually Michael Myers' sister. But Jason Blum thinks they can finally create a new sequel worthy of the Halloween name that fans will love:
"'Halloween' is one of those milestone films that inspired everyone at our company to get into the world of scary movies. The great Malek Akkad and John Carpenter have a special place in the hearts of all genre fans and we are so excited that Miramax brought us together. We cannot wait to find and collaborate with the right filmmaker to give 'Halloween' fans the movie they deserve."
The question is who that filmmaker could be. My vote goes to It Follows helmer David Robert Mitchell. His movie had plenty of influence from the original Halloween but existed in a contemporary world. He seems like the perfect person to bring Halloween back from the dead.
Blumhouse and Miramax are aiming for a 2017 release but no date has been staked out yet.