POTD: 'Star Wars: A New Hope' Retold Entirely In An Impressive, Intricate Infographic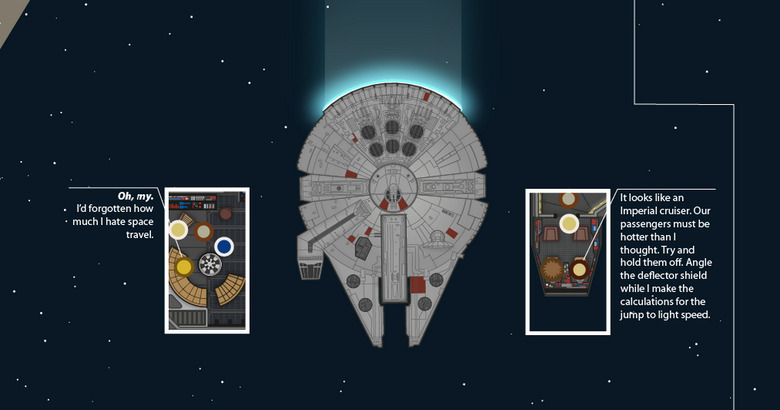 If you're a hardcore Star Wars fan, there's probably no way of knowing how many times you've seen the original film from 1977. However, we can guarantee that you've never seen the movie like this.
An illustrator and graphic novelist from Geneva, Switzerland took the time to adapt Star Wars: A New Hope into a single infographic that measures 123 meters long. It's really impressive how he took the entire movie and created a scrolling presentation of the story. It includes dialogue, ships, settings and all the important details. Check out the Star Wars A New Hope infographic after the jump.
Below is just a fraction of the Star Wars A New Hope infographic:
If you want to scroll through the entire infographic, you can head over to SWANH.net to scroll through the whole thing. Once you start scrolling, it almost feels like one of those down-scrolling arcade games. But creator Martin Panchaud says that his inspiration came from ancient Chinese scrolled that had to be unrolled and rolled up at the same time in order to be read properly.
Panchaud created this project this year using Adobe Illustrator CC. Altogether, All together, the project ended up being composed of 22 Adobe Illustrator files with 157 pictures spread across the 123 meters (that's 403.5 ft for us United States citizens who don't care to do math).
Unfortunately, he doesn't say how much time was spent to make this long infographic, but we're really glad he was passionate enough to put this together for us to enjoy. Maybe he'll take the time to do The Empire Strikes Back and Return of the Jedi next.