The Best Movies And Shows Arriving On Netflix In June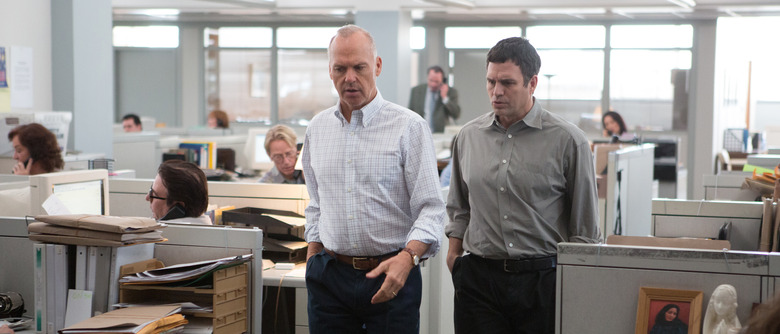 Netflix giveth and Netflix taketh away. Every month sees a long list of movies ant TV shows depart the streaming service, but each month also brings a new line-up of content to binge at your leisure. We've assembled a complete list of everything coming to Netflix next month and we've gone ahead and done the heavy-lifting for you already – we've already selected what you need to go out of your way to watch.
Cold in July
Before Nick Damici and Jim Mickle took Joe Lansdale's Leonard Pine and Hap Collins to television with SundanceTV's Hap and Leonard, the duo adapted another one of the author's seedy potboilers for the big screen. Although not as darkly humorous as their small screen take on Lansdale's blistering southern noir storytelling, Cold in July is a fine thriller, comparable to classics like Blood Simple in terms of tone and execution. It's a classic set-up for a wrong-place-at-the-wrong-time thriller: Michael C. Hall plays a man who kills a criminal attempting to rob his house, Sam Shepard plays the burglar's father who seeks revenge, and Don Johnson plays the P.I. who wanders in the situation and makes everything far more complicated. The result is a chilling and sinister and compulsively watchable thriller, another minor gem for Mickle following Stake Land and We Are What We Are.
Jurassic Park
Technically, the first three Jurassic Park movies are arriving on Netflix next month, but you only need to bother with one of them. Steven Spielberg's original is as invigorating and enthralling as its sequels are lackluster, combining awe and sheer terror into a smooth and delicious cocktail. Over twenty years after taking the box office by storm, the film still holds up on every level thanks to a careful blend of practical effects and early CGI. More importantly, the cast knows how to sell the visual effects to the audience – even if something looks a little fake by modern standards, a reaction shot from Sam Neil or Laura Dern will convince us that it's real. Jurassic Park is pure magic. Its alchemy. It's proof of what happens when a legitimate genius, one of the the great populist entertainers in all of human history, is given free reign to do whatever he wants with the backing of a major studio. All hail Spielberg. All hail Jurassic Park.
Spotlight
We haven't been shy about our love for Spotlight around these parts – the /Film crew declared it the third best movie of 2015. Oh, and it won a little thing called the Best Picture Academy Award. You've probably heard of it. However, I wouldn't blame you if you think Tom McCarthy's cinematic retelling of investigative journalists from the Boston Globe working to uncover the Catholic Church's frequent cover-ups of child abuse sounds like homework. It sounds like grim, heavy stuff. And yeah, it is grim, heavy stuff, but it's not homework. McCarthy isn't a flashy filmmaker, but he's a curious one, showcasing how journalists operate and live and interact with their community. Spotlight has the momentum of a thriller, but the basic decency of a fine documentary. It cares about its characters, each of whom is brought to tremendous (and subtle) life by a roster os incredible actors. It's time to stop putting this one off. There are no more excuses.
The complete schedule of what's arriving on Netflix next month can be found after the jump.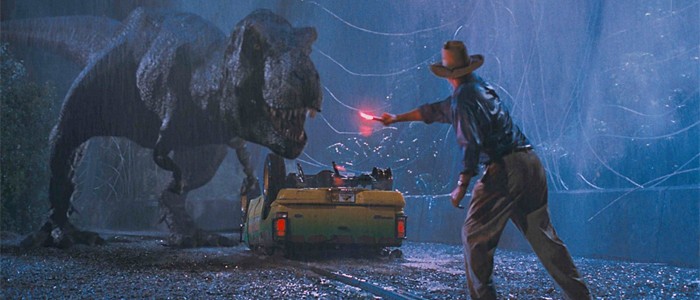 JUNE 1
7 Chinese Brothers (2015)
72 Cutest Animals: Season 1
72 Dangerous Places: Season 1
A Walk to Remember (2002)
Big Stone Gap (2014)
Bob Ross: Beauty is Everywhere (1990)
Breaking the Magician's Code: Magic's Biggest Secrets Finally Revealed: Season 1-2
Cold in July (2014)
Conspiracy Theory: Did We Land On The Moon? (2001)
Cuba: The Forgotten Revolution (2015)
(Dis)Honesty: The Truth About Lies (2015)
El Libro de Piedra (1969)
Elizabeth: The Golden Age (2007)
Extraordinary Tales (2015)
The Fear of 13 (2015)
Gabo: The Creation of Gabriel García Márquez (2015)
Gentlemen and Gangsters: Season 1
The Good Witch: Season 1
The Great Alone (2015)
Hadwin's Judgement (2015)
J. Edgar (2011)
Jaco (2015)
Janis: Little Girl Blue (2015)
Jurassic Park (1993)
Jurassic Park III (2001)
Lion Heart (2013)
The Lost World: Jurassic Park (1997)
Meadowland (2015)
The Odd Couple II (1998)
Off Camera: Series 1
Pokémon the Movie: Hoopa and the Clash of Ages (2015)
Pokémon: XY: Kalos Quest: Season 2
Portrait of a Serial Monogamist (2015)
The Resurrection of Jake the Snake (2015)
Rock the Kasbah (2015)
Sam Klemke's Time Machine (2015)
Second Coming (2014)
Tab Hunter Confidential (2015)
UFOs: The Best Evidence Ever (Caught on Tape) (1997)
Underdogs (2013)
What Our Fathers Did: A Nazi Legacy (2015)
Wildlike (2014)
JUNE 2
Beauty & the Beast: Season 3
Hibana: Spark – NETFLIX ORIGINAL
Pretty Little Liars: Season 6
JUNE 3
Bo Burnham: Make Happy – NETFLIX ORIGINAL
JUNE 6
Darkweb (2015)
JUNE 7
Every Thing Will Be Fine (2015)
Jarhead 3: The Seige (2016)
JUNE 10
LEGO Friends: The Power of Friendship: Season 2 – NETFLIX ORIGINAL
Voltron: Legendary Defender: Season 1 – NETFLIX ORIGINAL
JUNE 11
Me Him Her (2016)
Scandal: Season 5
JUNE 12
Already Tomorrow in Hong Kong (2015)
JUNE 14
The League: Season 7
JUNE 15
After The Spill (2015)
Boom Bust Boom (2016)
The Giver (2014)
In the Shadow of the Moon (2007)
Naz & Maalik (2015)
Night Owls (2015)
Poverty, Inc. (2014)
Top Spin (2015)
TransFatty Lives (2015)
JUNE 16
Being Mary Jane: Season 3
Marvel's Agents of S.H.I.E.L.D.: Season 3
The Unborn (2009)
JUNE 17
All Hail King Julien: Season 3 – NETFLIX ORIGINAL
Orange is the New Black: Season 4 – NETFLIX ORIGINAL
JUNE 18
Cedar Cove: Season 3
Grey's Anatomy: Season 12
JUNE 19
Bunk'd: Season 1
I Am Thor (2015)
JUNE 20
Life Story: Series 1
The Making of Life Story
JUNE 21
Best Friends Whenever: Season 1
JUNE 22
Sin City: A Dame to Kill For (2014)
Spotlight (2015)
JUNE 24
Dragons: Race to the Edge: Season 3 – NETFLIX ORIGINAL
The Fundamentals of Caring (2016) – NETFLIX ORIGINAL
Justin Time GO! – NETFLIX ORIGINAL
JUNE 27
Cronies (2015)
JUNE 29
Life (2015)
JUNE 30
A Very Secret Service: Season 1 – NETFLIX ORIGINAL
Palio (2015)
(T)ERROR (2015)