The Best Movies And Shows Leaving Netflix In June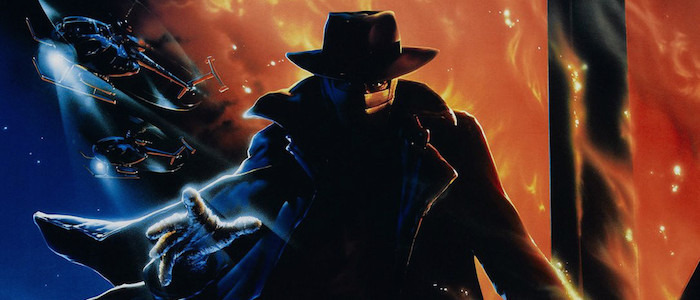 As is so often the case these days, the list of movies and shows departing Netflix next month is full of more quality entertainment than the list of movies and shows arriving on the streaming service. It's an ongoing problem. Still, at least we have some warning and can plan our movie watching schedule accordingly. We've assembled the complete list of what is leaving Netflix in June, 2016 and we've collected a few recommendations for what you have to see before it's too late.
Darkman
When director Sam Raimi couldn't secure the rights to make a film version of The Shadow, he decided to create his very own character in the classic pulp hero mold. The result is Darkman, an energetic blast of a movie that feels like the past and future versions of Raimi got rolled into one. One level, the wonderfully named Peyton Westlake is his trial run for Spider-Man – Darkman is a superhero who utilizes his newfound abilities to fight against a batch of evildoers. However, this is also Raimi at his most goofy and his most sinister, blending violence and slapstick and horror and pathos into one weird, gory blender. This is the halfway point between Evil Dead and the Spider-Man trilogy and it is a must-see.
Groundhog Day
Groundhog Day isn't just the best Harold Ramis movie. It's also the best Bill Murray movie. Rarely has there been such a perfect collision of talent behind the camera and in front of a camera. Really has a comedic high concept been executed to such perfection. Everyone know the story – Murray plays an arrogant TV weatherman who finds himself trapped in a time loop that forces him to relive the same day over and over again. Everyone knows it's funny – how could Murray and Ramis, at the peak of their powers, not deliver their fair share of laughs. But Groundhog Day is a masterpiece because the jokes serve the characters and those characters serve the story and the story is all about bettering oneself, finding peace with the universe, and learning to find joy in making other people happy. This is one of the most beautiful comedies ever made.
The Station Agent
Before he was the Emmy-winning star of Game of Thrones, Peter Dinklage was the star of The Station Agent, a lovely and quirky little comic drama about a man who sets out to live a life of solitude in an abandoned train station, only to find himself surrounded by new friends who impact his life in surprising ways. Before he was the Oscar-winning filmmaker behind Spotlight, director Tom McCarthy won acclaim for this film, his feature debut, at the Sundance Film Festival and the Toronto International Film Festival. With a supporting cast that includes Bobby Cannavale and Patricia Clarkson, The Station Agent is the kind of sad, hopeful, funny, and moving little movie that you hope to find when you dive into the world of independent cinema.
Who Framed Roger Rabbit
If Who Framed Roger Rabbit isn't Robert Zemeckis' best movie, it may be his most impressive. Not just because of the then-groundbreaking technology that allowed live action actors and cartoons to interact more seamlessly than ever and not just because every single shot feels like a it required a dozen lawyers to sign off on character rights. No, Who Framed Roger Rabbit is such an amazing feat nearly thirty years later because it manages to juggle a half-dozen genres without diluting any of them. It's a cartoon film noir detective story that manages to be about the city of Los Angeles and the film industry and corporate corruption and prejudice. And it's funny too, making tremendous use of its animated cast for their gags while never allowing them to remove the genuine sense of menace lurking at the center of the labyrinthine plot.
The full list of films departing Netflix, and the dates in which they'll vanish, can be found after the jump.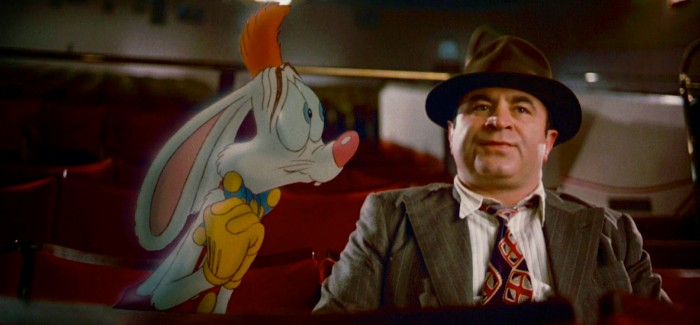 JUNE 1
A Wrinkle in Time (2003)
About a Boy (2002)
Bounce (2000)
Bridget Jones's Diary (2001)
The Chronicles of Riddick: Dark Fury (2004)
Clear and Present Danger (1994)
Click (2006)
Darkman (1990)
Disney Animation Collection: Vol. 5: Wind in the Willows
Dude, Where's My Car? (2000)
Duplex (2003)
Elias: Rescue Team Adventures: Season 1
The Faculty (1998)
Far from Home: The Adventures of Yellow Dog (1995)
Ghost (1990)
Groundhog Day (1993)
Hamlet (2000)
Hercules (1997)
In the Bedroom (2001)
Jersey Girl (2004)
Kinky Boots (2005)
Lassie (2005)
Losing Isaiah (1995)
Madonna: Truth or Dare (1991)
Marvin's Room (1996)
Music of the Heart (1999)
My Boss's Daughter (2003)
Nine Months (1995)
The Others (2001)
Paris Is Burning (1990)
Private Parts (1997)
Proof (2005)
Schoolhouse Rock!: Earth (2009)
The Sisterhood of the Traveling Pants (2005)
The Station Agent (2003)
The Stepford Wives (2004)
Stir of Echoes (1999)
Stir of Echoes 2: The Homecoming (2007)
The Super Hero Squad Show: Seasons 1-2 Velvet Goldmine (1998)
View from the Top (2003)
Wayne's World (1992)
The Yards (2000)
JUNE 2
Eureka Seven: Seasons 1-2
JUNE 14
HawthoRNe: Seasons 1-3
JUNE 15
The Bank Job (2008)
JUNE 18
A Late Quartet (2012)
The Wubbulous World of Dr. Seuss: Season 1
The Hunchback of Notre Dame (1996)
The Hunchback of Notre Dame II (2002)
Marvel's Avengers Assemble: Season 1
Mulan (1998)
Who Framed Roger Rabbit (1988)
JUNE 21
Mixology: Season 1
JUNE 24
Elaine Stritch: Shoot Me (2013)
JUNE 30
Sophie's Choice (1982)