Episode 8 Bits: Yet Another "Leaked" Title, Intriguing Story Details, And The Best Set Pictures Yet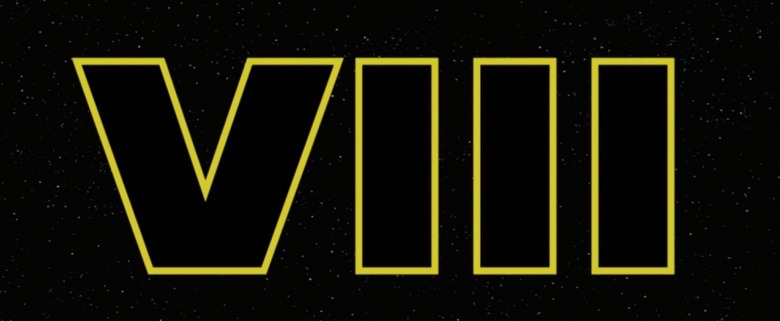 In today's edition of Episode 8 Bits:
Another "leaked" title for Star Wars: Episode 8 has arrived online.
The combination of actors on the Irish sets tell us more about the story ahead.
Details from a what sounds like a key sequence, but beware of potential spoilers.
Rumor-busting Carrie Fisher's presence in Ireland.
Stunning (and possibly illegal) image from the Episode 8 set.
Ah, another day, another rumored title for Star Wars: Episode 8! And like all of the other supposedly "leaked" titles, this one is most likely total B.S. and you shouldn't trust it at all. Still, I'll just come right and say it – this is my personal favorite of the surely-fake titles that have emerged so far. Anyway, this particular rumor originated on Reddit (where else?) and it involves footage of a Star Wars Celebration poster that reveals the title of Rian Johnson's sequel. This video would be the easiest thing in the world to fake if someone decided that would be a worthy use of their time, but I digress. The title on the poster is Star Wars: Fall of the Resistance.
The title does make sense with what we've heard so far. Rumored story points involve General Leia's group going through a really rough time and the title is an echo of sorts with The Empire Strikes Back, as both titles imply the heroes facing something that is out to crush them. After all, Oscar Isaac has said that the film will "test" all of the heroes in a major way. Plus, I wouldn't put it past Johnson to completely decimate the Resistance in the middle chapter, leaving the Star Wars universe in a dark and uncertain place before Episode 9.
But my B.S. detector is still beeping like wild. Let's just wait and see what happens at Star Wars Celebration.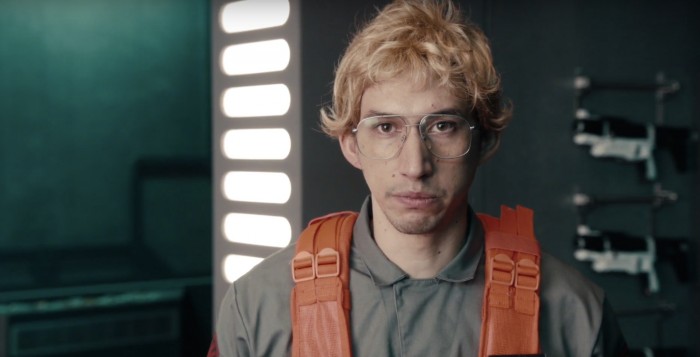 Meanwhile, everyone actually has to finish making Episode 8 first. The film's Irish sets have been beset with photographers (of both the amateur and professional variety), which has led to a steady steam of a potential spoilers, which means you should tread cautiously if you want to go into the new movie as blind as possible. For example, you may want to stop reading this sentence right now because I'm about to tell you (spoiler!) that Kerry's Eye is reporting that Adam Driver has been spotted in Dingle, which is home to the main Ahch-To sets. That's also where Mark Hamill and Daisy Ridley have been filming as of late, so take from that what you will. It seems that Luke Skywalker's secret home won't be a secret for long and that his nephew is paying him a visit. This aligns with spoilers we heard about last week, which (and spoilers, again) involved Luke and Rey dueling Kylo Ren and the Knights of Ren on a cliff overlooking the ocean.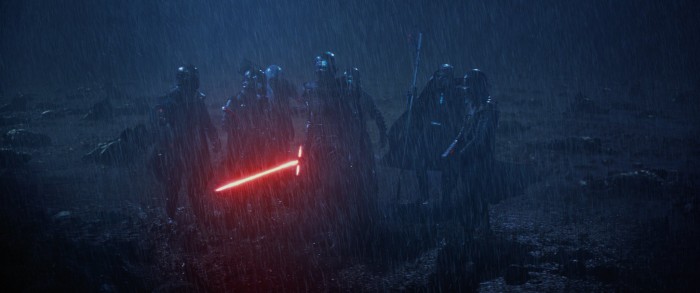 Speaking of this particular sequence (and it goes without saying: spoilers), Making Star Wars has more details from the shoot at Ceann Sibeal and they're very vague but also very intriguing. We know that that Ben Solo and his Knights of Ren will battle Rey and Luke at dusk, but another scene, shot during the day, apparently finds the group huddled around what appears to be a crashed ship engulfed in flames and smoke. They kneel before the wreckage, as if they're honoring someone. Could this be a fellow Knight of Ren, who perished trying to land on Luke's island home? And if so, does this mean that Luke has set up some kind of Force-related defenses to help repel potential invaders? All we can assume for now (and this is still a big assumption) is that this scene probably takes place prior to the confrontation with Luke and Rey, mainly because (spoiler) the Knights of Ren haven't been cut down by Luke's lightsaber yet.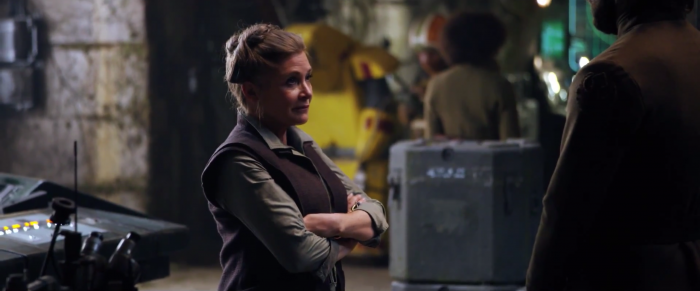 To make all of this even more confusing, Carrie Fisher has also been reportedly spotted near these same sets, which implies that she will also find herself on Ahch-To at some point in the movie. Maybe. Perhaps. Not really. Because Carrie Fisher was at the Cannes Film Festival at the time of this report. So go on about your day – it doesn't look like General Leia will be stopping by her brother's place to say hello.
Lots of activity here today. Filming the next Star Wars movie #StarWars #Ceannsibeal #Dingle #WestKerry #Ireland pic.twitter.com/hFVUVTZf3a

— FerritersCove.com (@Ferriters_Cove) May 21, 2016
While Carrie Fisher isn't present, a bunch of helicopters equipped wither cameras are hovering around the West Kerry area, gather aerial shots. You've to take advantage of those lovely Irish landscapes, after all.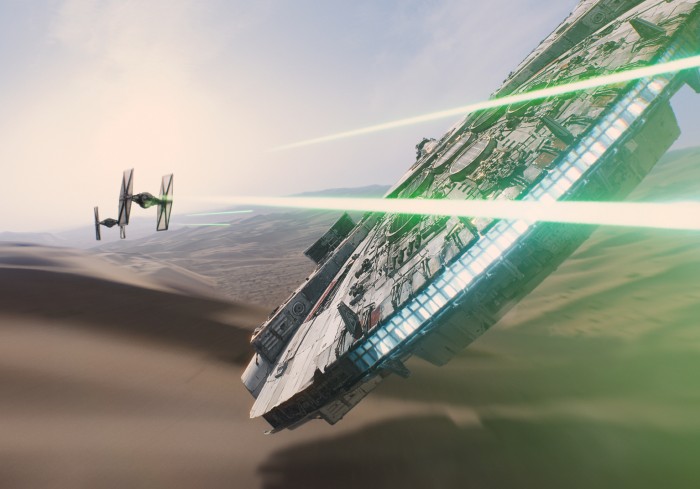 Well, so much for all of that intense security Disney was talking about a few months ago – a group of "urban explorers" managed to sneak into one of Episode 8's empty sets and snap a whole bunch of photos of the full-size Millennium Falcon that group say was just "parked in the middle of the woods." In addition to various photographs taken of the famous ship (including a few taken from climbing on top of it!), they also snapped pictures of that strange, mystical-looking tree growing out of a nearby hill. We've previously seen this in some aerial pictures and have speculated that it may be one of the trees that originally grew at the Jedi Temple on Coruscant that was rescued from the Emperor's private collection in the Star Wars: Shattered Empire comic book miniseries. Or it could be just another magical Jedi tree. If you want to check out the photos for yourself, follow this link. We're not in the mood to get a cease and desist from Disney today.
That's all for Star Wars: Episode VIII bits today. Stay tuned for more soon.