Sequel Bits: 'Alien: Covenant,' 'Fast 8,' 'Star Trek Beyond,' 'Alice Through The Looking Glass,' 'Finding Dory'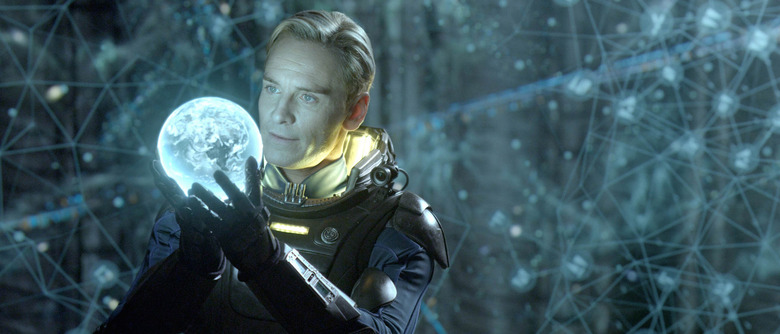 In today's edition of Sequel Bits:
Michael Fassbender teases the return of David in Alien: Covenant as set pictures arrive online.
Vin Diesel mourns Paul Walker and confirms the return of another cast member i Fast 8.
Sia covers "Unforgettable" for Finding Dory.
Justin Lin takes responsibility for blowing up the Enterprise in Star Trek Beyond.
Disney releases two new Alice Through the Looking Glass Clips.
Ridley Scott's Prometheus sequel, Alien: Covenant, has been filming in Australia for a few weeks now and details continue to trickle out, mainly from the mouth of star Michael Fassbender. After all, he's been doing press for X-Men: Apocalypse and everyone has been prodding him for details about the new Alien movie. Speaking with the Australian paper the Herald Sun (via AVP Galaxy), Fassbender teased the film's large practical sets:
Fassbender is in Sydney, where he's filming Ridley Scott's Alien: Covenant, the sci-fi sequel to Prometheus. He's a big wrap for Scott's huge physical sets, which he describes as mixing cutting-edge NASA-like technology with "an old-school element where things look battered, like the original Star Wars..."
This is actually the second time Fassbender has praised the film's sets in a recent interview, although the first time he compared them to Blade Runner, not Star Wars. However, both of those movies have one thing in common – their worlds are dirty and lived-in, much like the aesthetic of the original 1979 Alien (and very much unlike the very shiny Prometheus). Fassbender also teased the return of David, the morally blank android he portrayed in Prometheus:
He's creepy. And he's back in a whole new way.
Since the previous film concluded with David literally being nothing but a severed head, we can read that statement in a number of ways. Does this mean David has a brand new body? And if so, what the heck does it look like?
The first set photos of Alien: Covenant are goddamn terrifying https://t.co/l2iRMNjxry pic.twitter.com/QBjuxM2LZ3

— CONSEQUENCE (@consequence) May 20, 2016
Meanwhile, The Daily Mail has snagged set photos from the Alien: Covenant set, revealing a gruesome sight – dozens of bodies, seemingly burnt to death (or worse) on the steps leading to...something. This set will definitely be digitally extended and heavily modified in post-production, but it certainly looks like it could be some kind of temple, maybe even a home base for the "Engineer" aliens seen in Prometheus.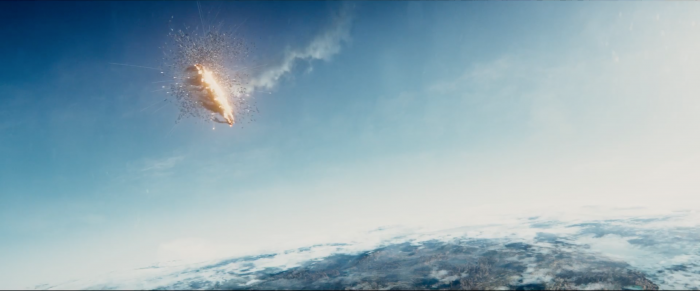 While we're on the subject of science fiction destruction and chaos, this excellent Wired profile on the career of Justin Lin reveals that it was the Fast Five director's decision to destroy the Enterprise in the upcoming Star Trek Beyond:
Justin Lin points at the long slender neck of the Enterprise on a monitor. It's spindly, that diagonal piece leading up to the saucer section, vulnerable. As a kid, he always wondered, why wouldn't you just attack there?
In a gobsmacking action sequence from Star Trek Beyond, directed by Lin, a fleet of ships attack in a swarm—shredding and slicing the Enterprise until it's decapitated. Even though the frenzied scene is set in the vacuum of space, the action feels visceral, painful, and scary.
But in the editing bay, Lin is finding all sorts of minuscule problems. He asks to see multiple iterations of the swarm ships: 10,000, 20,000. His team animates the sequence, then reanimates it, over and over, as Lin adjusts the ships' flight paths. Then he zooms in and critiques the exact locations of tiny thrusters and running lights, the smoothness or roughness of nozzle heads. He's relentless.
While the Enterprise has been destroyed in movies before, the trailer certainly indicates that it has never been destroyed with such visceral intensity. Lin has always had a flair for blowing things up really well.
Many of the crew members who have worked on several of the past Fast films are here again to help us make something special. One of them at the end of the week came up to me and said wow what we are capturing on film is excellent... And then looked at me and said Paul would be proud. #wemakethemwithourhearts
A photo posted by Vin Diesel (@vindiesel) on
While Justin Lin has left the Fast and Furious world behind to boldly go where no one has gone before, Fast 8 has been shooting under director F. Gary Gray. Since this the first film in the series to be made following the tragic death of Paul Walker, Vin Diesel took to Instagram to pay tribute to his old friend and co-star with the post above. In a separate post, he shared video of himself at the gym, telling his followers:
Coming into shooting Fast 8, I knew that it was gonna be a darker road. It's amazing how regardless of how successful you are, that you have to go into a dark place to channel a character — to feel a character. So, I'm grateful that I have this gym here to escape and kind of balance my emotions, so that I can be effective but try not to take the pain with me.
There are a lot of things we can say about Vin Diesel and this series of movies, but they both wear their hearts on their sleeves in a major way.
Ramsey's back! Love this girl... #F8 A video posted by Vin Diesel (@vindiesel) on
Vin Diesel also took to Instagram to reveal that Nathalie Emmanuel's computer hacker Ramsey will be back for Fast 8 after joining the crew during the chaotic events of Furious 7. So much of the success of this series has involved the ever-evolving group dynamic of the main group, so every returning character is a good thing. This is a movie series that thrives on building charming relationships between characters when they're not getting in preposterous car chases and Emmanuel (who is best known for playing Missandei on Game of Thrones) was a welcome addition to the ensemble.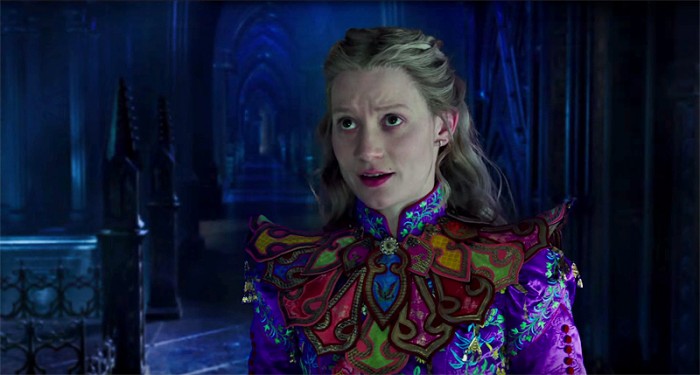 Disney has released two new clips from Alice Through the Looking Glass and the footage here looks very much in line with Tim Burton's 2010 original. For better or worse (and I fall firmly into the worse category on this one), director James Bobin has apparently stuck very close to the aesthetic and tone of the first film. The clip above, where Mia Wasikowska's Alice is recruited to rescue Johnny Depp's Mad Hatter, is like nails on the world's most colorful chalkboard.
Equally irritating is this clip, where Depp and Sacha Baron Cohen (playing the literal personification of time) duel each other with silly voices while wearing outrageous costumes. I know there are people out there who are very excited to see this movie, but this is my personal hell.
Australian singer Sia (of "Chandelier" fame) has contributed a cover of "Unforgettable" to end credits of Pixar's Finding Dory and she stopped by The Ellen Show to perform it live. It really is a lovely cover of a lovely song and it's all too appropriate for a movie that stars a very forgetful fish.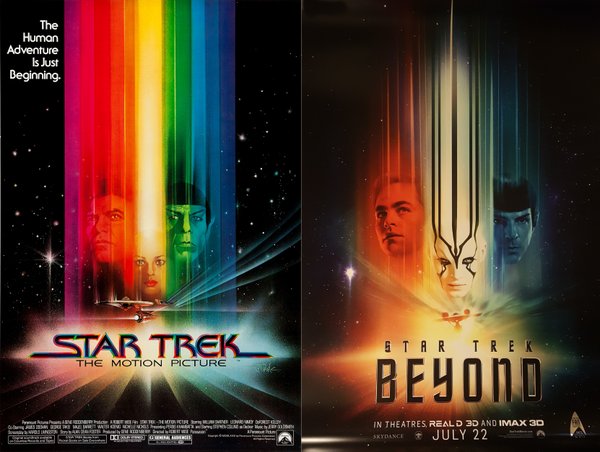 Yep, the new Star Trek Beyond poster is very much a riff on the iconic one-sheet for Star Trek: The Motion Picture. That poster is actually the best part of the original lackluster movie, so hopefully Star Trek Beyond isn't trying to tell us something.