The Best & Worst Sketches From Fred Armisen's 'Saturday Night Live'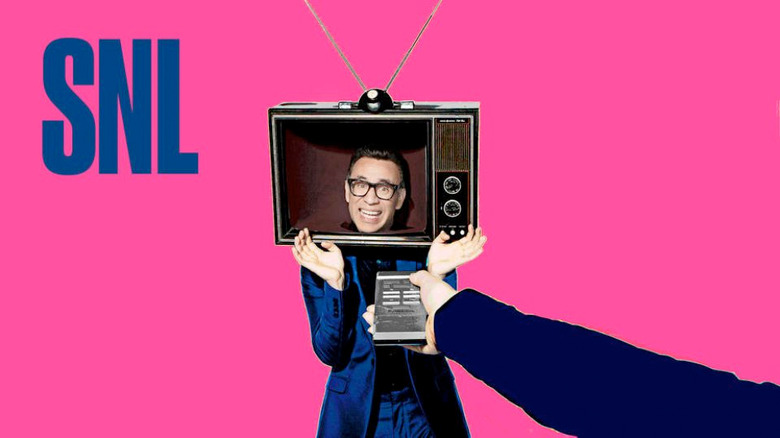 Last night the 41st season of Saturday Night Live came to a close by bringing former cast member Fred Armisen back to host the show for the first time. Usually when you get an SNL veteran coming back to host, that means some kind of reunion is in order and plenty of returning characters are paraded around. However, even though Fred Armisen did reprise one of his characters from his days on the show, this was mostly a night of original sketches. The good news is cast members like Maya Rudolph, Jason Sudeikis and Andy Samberg came back to get in on the fun.
Check out our rundown of the Fred Armisen Saturday Night Live episode after the jump.
The Best
Farewell Mr. Bunting – We already spotlighted this sketch by itself because it was such an outstanding parody of Dead Poets Society, and here it is rightly at the top of the best sketches of the night. But there were plenty of big laughs to be had elsewhere in the show, so even though this is as good as it gets, the rest is still pretty stellar.
New Girlfriend – This isn't necessarily one of Fred Armisen's most iconic characters, but it was always good for a laugh. What's impressive about this rendition is that Vanessa Bayer visibly cracks up on camera, and that pretty much never happens. Plus, it's nice to have Jason Sudeikis back for some fun, especially when it involves groping Fred Armisen.
High School Theater Show – These sketches never get old, and they're only made better by the reactions from Vanessa Bayer and Kenan Thompson. This one was sweetened by Larry David just up and leaving before things got worse. Fred Armisen did his bad acting bit earlier during his one-man show monologue, so he fit in perfectly with the rest of the crew.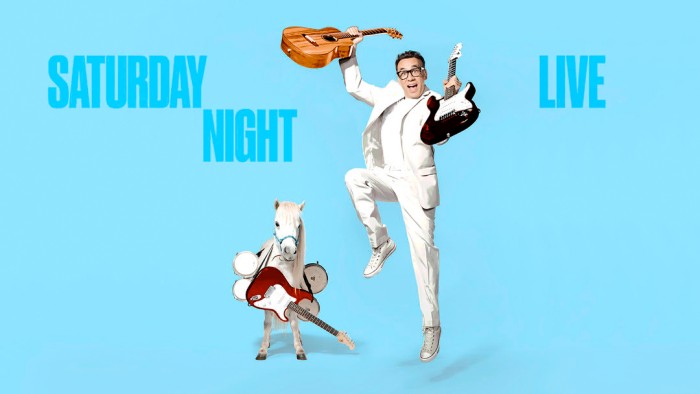 The Average
Finest Girl – The Lonely Island came back to SNL, kinda. It's a new music video for one of the songs from the Popstar: Never Stop Stopping soundtrack. While the song itself is hilarious, the music video isn't nearly as great as the moment the song is featured in the movie. Plus, with all the bleeps, this seems like one of the worse songs to create a music video before. I would have much preferred a music video for I'm So Humble, which you can hear right here.
Hillary & Bernie – It's a shame SNL got a hang of the best way to do their political satire this season only towards the end of the season. Instead of just parodying some real event, debate, news show, etc., they create these great situations for the political candidates as characters. It works, and it's one of the better Hillary and Bernie pairings on the show this season.
Expedition – There's some great physical comedy from everyone here, and I'll never get tired of Kyle Mooney pretending to be a pretentious actor. The same can be said for Fred Armisen, who always looks great in blonde wigs somehow, no matter how goofy they are. Also, that cut to Sasheer Zamata after Mooney's line about slavery was perfect.
The Worst
The Harkin Brothers – The only reason this is in The Worst section of the sketches is because it doesn't really feel like a full-on sketch. This is more like the musical goodbye that Fred Armisen got in his last episode as a cast member. It's more of an excuse to get the entire cast, returning cast member guests and Portlandia's Carrie Brownstein into a single sketch. Too bad Pete Davidson and Sasheer Zamata had to be in the crowd instead of in the band.
Escape Pod – This was an amusing concept, but it just didn't land very well for me. It felt clunky, the timing was a bit off, and I was just hoping for something more in the end. Still, there were plenty of worse sketches throughout the rest of the season. This just happened to be the worst one from a great night of comedy.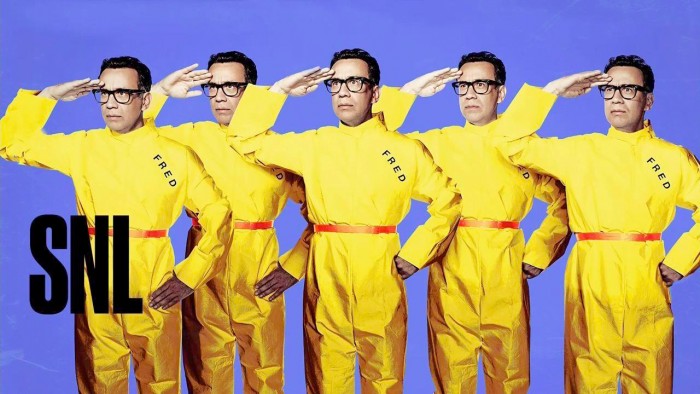 Weekend Update
Maybe it's because it's the last show of the season, but Michael Che and Colin Jost really nailed this edition of Weekend Update. Their interactions could still be a little more natural and fluid, but this was one of their better performances. Plus, I always love when they do the news desk jokes that got cut. Che and Jost really shined independently when they interacted with this week's guests.
Dilma Rousseff On Her Impeachment – Oh, Maya Rudolph, you are a gem. Why Rudolph doesn't get more opportunities in comedy is beyond me, but this is just more evidence that she was one of the best cast members SNL had back in the 2000s. She's great with foreign characters, and this one is no different. Her schtick is a little too similar to Kenan Thompson's David Ortiz, but she's got something a little more lively about her.
Willie On Summer – This character of Kenan Thompson's was one that I didn't really like much at first, but he's really grown on me to become one of my favorites. Thompson's energy is infectious, and his delivery is flawless.
The MVP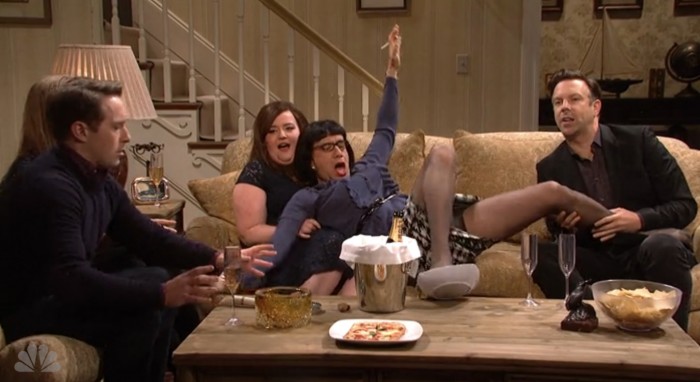 Fred Armisen (Honorable Mention: Kenan Thompson) – Since he's a returning cast member, Armisen was always going to be great as a host. But this episode was totally elevated from his presence. Just his monologue alone was enough to kick this show off with a bang (watch it below), and he was just outstanding, especially as Regine. But some special love goes to Kenan Thompson for doing what he does best in a couple sketches tonight.
The Host
Needless to say, Fred Armisen was a great host, and he kicked off an amazing night with his incredible monologue. If you've ever watched a one-man show, even the really good ones, you know that Armisen hit all the tropes of the medium in this extended opening. What was also great about Armisen's return to the show was they didn't have to bring back a bunch of his staple characters as a crutch. It would have been easy and funny, but they went for some more original sketches instead.
The Final Word
This was a fantastic way to close out the 41st season. With any season of SNL, there were plenty of ups and downs, especially with Donald Trump hosting the show. This is one of those episodes that shows just how good SNL can be when they're on. That's it for SNL reviews for the summer. We'll be back in the fall for the 42nd season.