Cool Stuff: New Wall Art Lets You Hang Famous Movie Shoes On Your Wall
If you're a huge cinephile, but you're a little too grown up to just hang a bunch of movie posters on your wall, then we have some nice wall art that might be up your alley. Illustration and design studio Son of Wolves has created a print featuring nine pairs of some of the most iconic shoes from your favorite motion pictures. From Ripley's Reeboks in Aliens to Marty McFly's self-lacing Nike shoes in Back to the Future Part II, this is a pretty cool print.
Check out the movie shoes art after the jump.
Here's Son of Wolves' print Flick Kicks, available for purchase right now: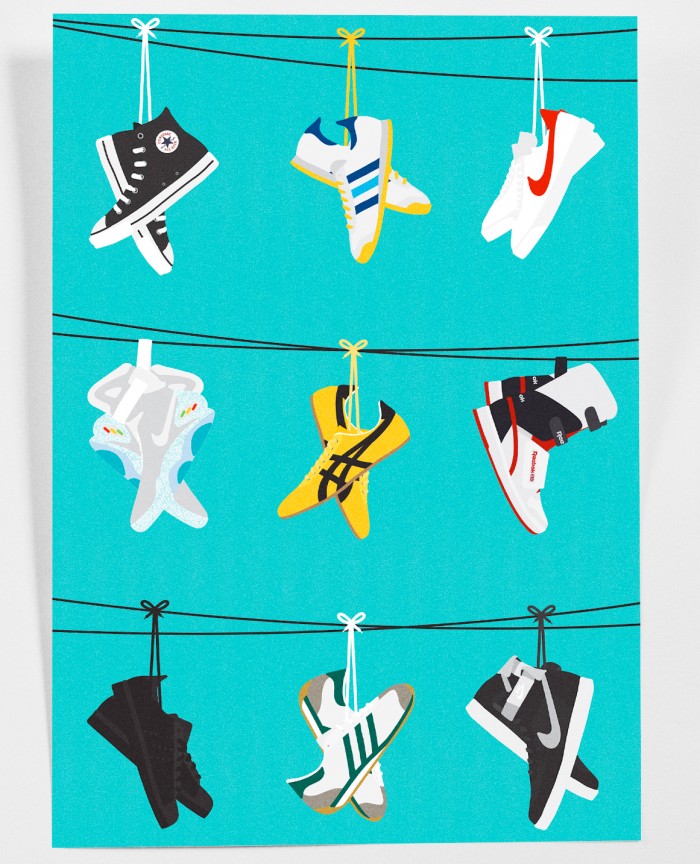 The print is available in these three different varieties: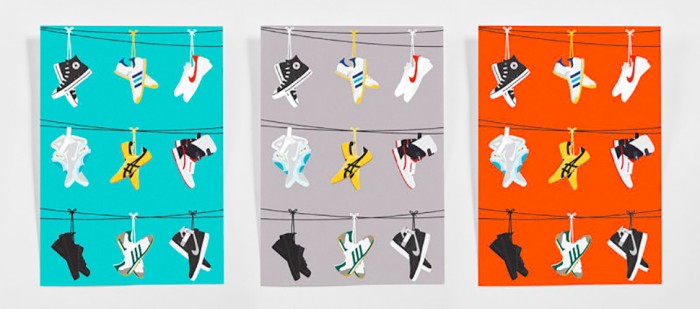 Can you figure out where each pair of shoes comes from? If you're stumped on some of them, here they are from left to right and top to bottom:
Marty McFly's Converse All Stars – Back To The Future
Steve Zissou's Adidas Rom Zissou – The Life Aquatic with Steve Zissou
Marty McFly's Nike All Court Low – Back to the Future
Marty McFly's Nike Air Mag – Back To The Future Part II
Beatrix Kiddo's Onitsuka Tiger Tai Chi – Kill Bill
Ellen Ripley's Reebok Hi-Top Alien Stomper – Aliens
Rick Deckard's Adidas Official – Blade Runner
Axel Foley's Adidas Country – Beverly Hills Cop
Kyle Reese's Nike Vandal – Terminator
I like this print because it's stylish enough to be tossed on a wall without being gaudy or even obvious to those not familiar enough with film footwear. However, I think it could use a little more variety by not having three pairs of Marty McFly's shoes.
You can buy either of the three versions of the print right now for $24.99 at Son of Wolves shop right here.