The Toy Box: Scott Pilgrim, Ferris Bueller, Predator, Alien, Game Of Thrones & More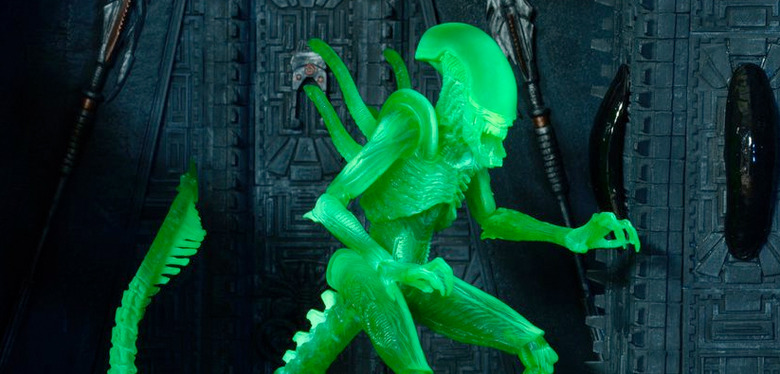 We may receive a commission on purchases made from links.
Our recurring Cool Stuff feature is usually where you'll find awesome memorabilia related to movies and TV . However, almost every single day, there is some kind of new action figure, playset, collectible, etc. that just doesn't warrant a whole Cool Stuff post by itself. So we decided those items needed their own showcase.
The Toy Box is a new weekly feature at /Film that will round up some of the newest and coolest collectibles, decorations, gadgets and other memorabilia that you nerds might want for your shelves.
This week we have some new Funko releases for movies like Scott Pilgrim vs the World and Ferris Bueller's Day Off, a handful of new Alien, Predator and Rocky figures, an update of a classic board game for all you Game of Thrones fans out there, and much more.
Hit the jump to see what's in The Toy Box this week.
Scott Pilgrim vs the World and Ferris Bueller's Day Off Funko POP Vinyls
Coming in June are two net sets of those adorable Funko Pop Vinyl figures. Scott Pilgrim vs the World gets a trio of figures including Scott Pilgrim with a drawing of that one girl who looks like this, Ramona Flowers and her cool goggles, and Knives Chau with the blue highlights that get punched out of her hair. This is a good start, but I think we need some evil exes to complete the set.
For Ferris Bueller's Day Off, there are two versions of the title character on the way. For one, he's sporting his signature leather jacket, but for the other, he's traded in the jacket for a microphone to honor that iconic parade lip sync scene in downtown Chicago. And then there's Cameron Frye in his trademark Red Wings jersey. However, for some reason there's no figure for Ferris Bueller's girlfriend Mia Sara. That seems like a missed opportunity.
Star Wars: The Force Awakens: Disney's C-3PO and R2-D2 Elite Series Figures
The latest additions to Disney's die cast Elite Series figure line have arrived, and they're some very old friends. C-3PO and R2-D2 finally get their own Elite Series figures, but you'll have to buy them individually. Each figure comes with a stand to display them, or since there's window packaging, you can just leave them in the box.
Each figure costs $24.95. Buy R2-D2 right here and C-3PO right here.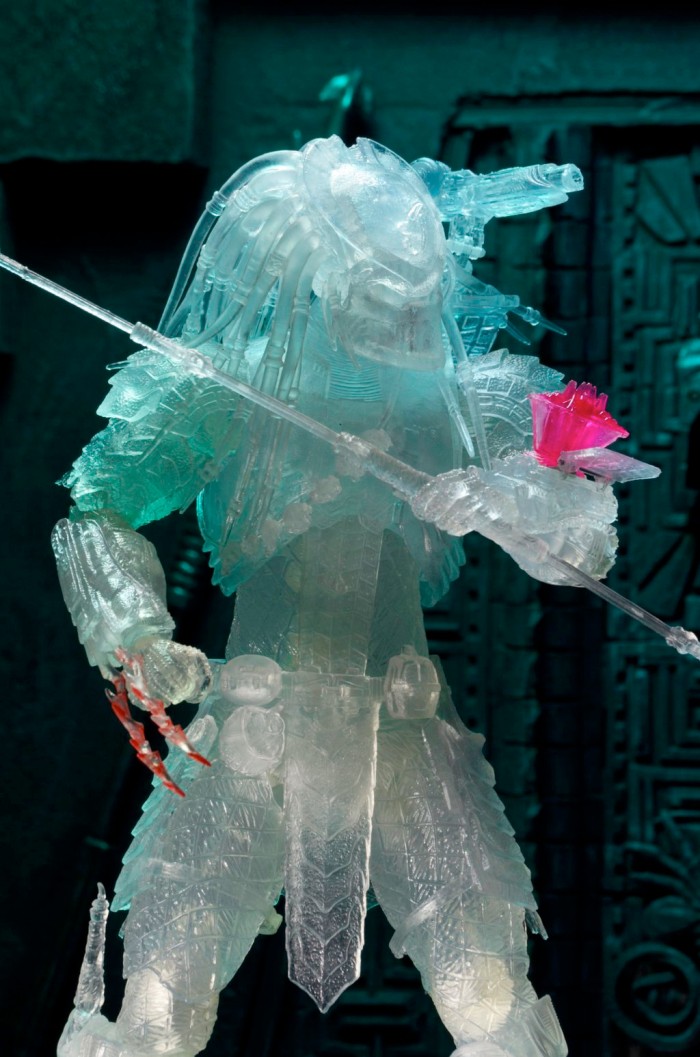 Alien vs Predator: NECA's Cloaked Scar Predator with Temple Hologram
If Predator is your thing, then you might be interested in this new San Diego Comic-Con 2016 exclusive from NECA. It's the cloaked version of the Scar Predator from Alien vs Predator, and he has a hologram of the Temple. It sounds like the only way you'll be able to get your hands on this one will be at SDCC this summer, or eBay sometime after, so hopefully you have your badge and/or check book ready for July.
Source: ToyArk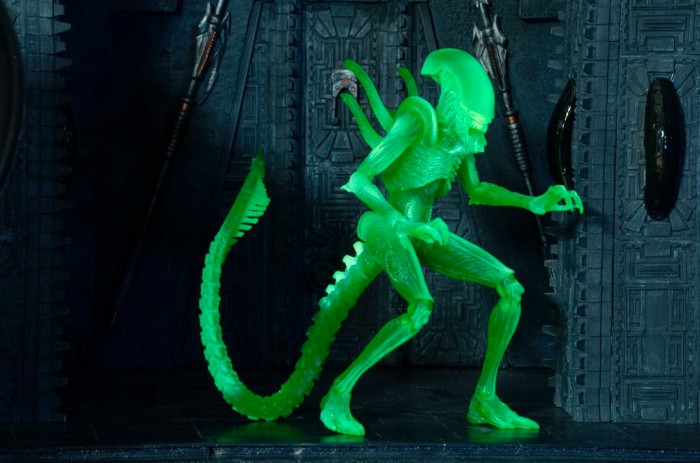 Alien vs Predator: NECA's Glow in the Dark, Thermal Vision Alien Warrior
To go along with the Cloaked Scar Predator with Temple Hologram, you can have the other side of the battle with this Glow-In-The-Dark Alien Warrior, a 9" tall figure with over 30 points of articulation. The idea of the glow in the dark design is so it looks like the thermal vision the Predator sees in Alien vs Predator.
The figure will be a Toys R Us exclusive in North America available in September
Source: ToyArk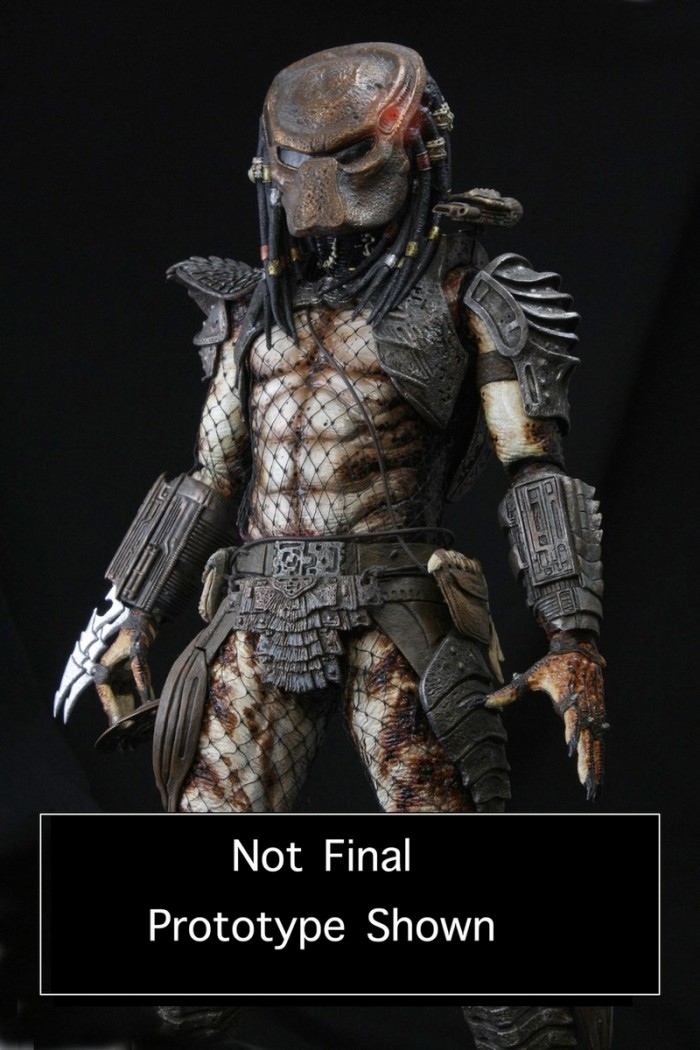 NECA's 1/4 Scale Predator 2
A new NECA figure from Predator 2 is coming this August as part of their 1/4 scale line. This version of the City Hunter has been updated with LED lights in the mask's targeting system and a new left forearm gauntlet that flips open. The figure is 20" tall and has over 25 points of articulation, as well as mesh body suit netting. Like many other NECA figures, it comes with interchangeable hands as well as accessories such as a throwing disc and a collapsed spear
Source: Toy News International
Rocky: NECA's 40th Anniversary Figure Line, Series 1
In honor of Rocky's 40th anniversary, NECA is re-releasing some of their 7" Rocky figures that were previously sold out and some new figures that haven't been released. The first series features two different versions of Rocky Balboa and Clubber Lang from Rocky III, and they're packaged in a way that allows collectors to display them while still keeping them in the package. NECA has the figures set for release in June.
Source: ToyArk
Hellraiser III: Mezco Toyz Lament Configuration Puzzle Cube
Mezco Toyz has revealed a new puzzle cube that honors the Lament Configuration Cube from Hellraiser III. Really, it's a Rubik's Cube, but Mezco Toyz probably can't use that name due to trademarks and whatnot. This is probably one of the coolest things you could do to improve the Rubik's Cube.
It costs $13 and is available to pre-order right now for shipment in October.
Aliens: NECA's Lt. Ripley (Kenner Homage)
NECA has released some incredible figures for the Alien franchise, but for this new figure revealed on Alien Day last month, they're throwing back to the old Kenner action figures for Aliens. This one pays tribute to a specific Ellen Ripley action figure, which you can see compared to the new figure in one of the images above.
Ellen Ripley comes with the smart gun and a reprint of the Dark Horse comics that came with the original figure over a couple decades ago. This figure is available now at select retailers, collectible stores and online.
Source: Toy News International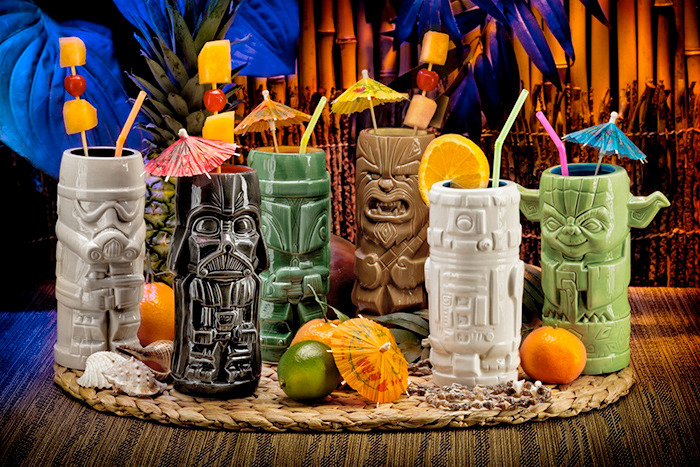 Star Wars Geeki Tikis
If you're the kind of Star Wars fan who has endless decorations inspired by a galaxy far, far away, then these officially licensed Star Wars tiki mugs are for you. The available tiki mugs include Boba Fett, Chewbacca, Darth Vader, R2-D2, Yoda or a Stormtrooper, and they each hold 14 oz. of your favorite beverage from the Mos Eisley cantina.
Each tiki mug costs $14.99 or $72.99 for the whole set. You can pre-order now for shipment in July at ThinkGeek.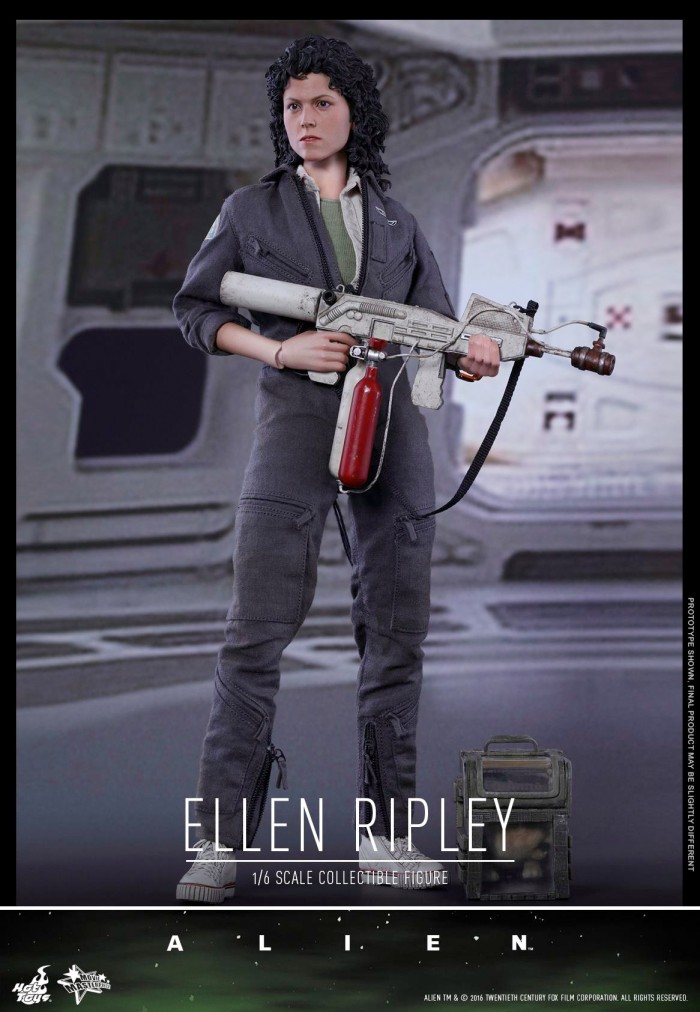 Alien: Hot Toys Ellen Ripley 1/6 Scale Figure
Replicating Sigourney Weaver's iconic debut as Ellen Ripley in Ridley Scott's Alien, Hot Toys' new figure stands nearly 12" tall and has over 285 points of articulation. There will be interchangeable hands, the flamethrower, tracking device, and of course, Jonesy the cat, complete with a carrying case.
Hot Toys will will be releasing the figure either in the fourth quarter of this year or early in 2017. For more specifications on the Hot Toys Ellen Ripley figure, head over here.
Source: ToyArk
Judge Dredd: Mezco Toyz 1/12 Scale Lawmaster Bike Set
As part of their One:12 Collective line, the comic book version of Judge Dredd and his Lawmaster Bike get their own action figure set. Like any good Judge Dredd figure, the helmet is not removable. Dredd also comes with removable shoulder pads, utility belt (which holds two grenades and an extra magazine clip for the Lawgiver pistol). His boots have a removable knife, and you can toss a fabric rain poncho on the figure. Plus there's a daystick, working handcuffs, interchangeable hands and a rifle with removable magazine.
Meanwhile, the bike has rubber treaded tires, a working kickstand and real turning front wheel. There's there's three different sets of working lights and sound effects for weapons and the engine.
The Judge Dredd set will cost you $260 and is available at various retailers and comic shops now.
Source: Toy News International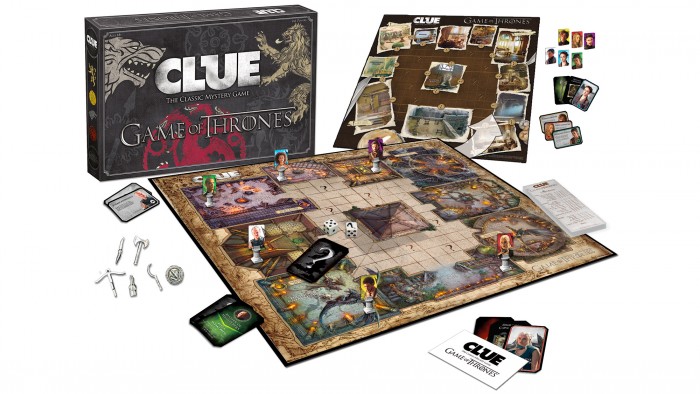 Game of Thrones Clue
With so much death and betrayal happening in Westeros, you'll be pretty busy figuring out who committed the latest murder in Game of Thrones Clue. What once was an April Fool's Day product at ThinkGeek is now a real board game.
In Game of Thrones Clue, two to six players will move around a double-sided board (one side is The Red Keep at King's Landing while the other is Meereen). Even though the character roster on the HBO show is endless, you'll have only 12 options to choose from with Cersei Lannister, Jamie Lannister, Tryion Lannister, Sansa Stark, Petyr Baelish, Margaery Tyrell, Daenerys Targaryen, Hizdahr Zo Loraq, Missandei, Daario Naharis, Jorah Mormont, and Grey Worm at your disposal. But since this is Clue, there are still only six weapons with which they could have killed someone.
The game is available now at Amazon for $49.99.
***
That's all for The Toy Box this week. If you're looking for some superhero goodies, be sure to check out the third page of Superhero Bits or our recurring Cool Stuff articles.