'X-Men: Apocalypse' Hints At 'Wolverine 3' Villain; 'Fear The Walking Dead' Star Joins Cast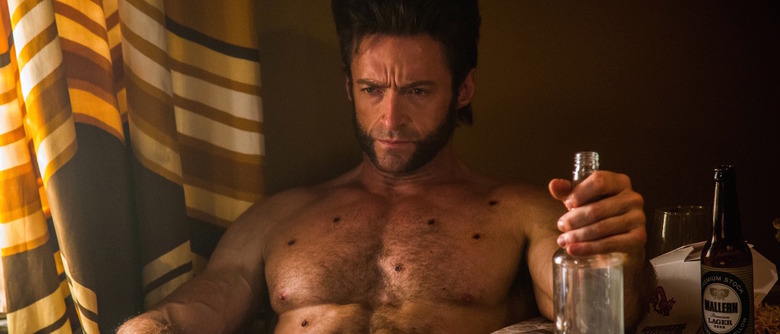 Wolverine 3 has been operating under a shroud of secrecy. We know it'll bring back Hugh Jackman as Wolverine and Patrick Stewart as Professor X, and that it'll loosely be based on Mark Millar and Steve McNiven's Old Man Logan storyline. But even as the cast continues to grow — with Fear the Walking Dead and Orange Is the New Black star Elizabeth Rodriguez as its latest exciting addition — we haven't heard a whole lot about which characters these actors will be playing.
We may, however, finally have some clue as to whom Wolverine will be going up against, thanks to X-Men: Apocalypse. Although the film won't open in the U.S. for another week, word from overseas is that the end-credits scenes may hold some key information about the villain of Wolverine 3. Obviously, SPOILERS for X-Men: Apocalypse follow. 
Here's a description of the X-Men: Apocalypse end credits scene in question, from Bleeding Cool:
We see a besuited man walking through the remains of the Weapon X clean-up programme, removing the blood, bodies and bullets. And retrieving vials of Wolverine's blood labelled Weapon X. And placing them into his briefcase which contains other vials of differing colours. Slamming shut, it is labelled ESSEX CORP.
"Essex" would seem to refer to Nathaniel Essex, a.k.a. Mister Sinister, a 19th century scientist very interested genetics and mutation but not very interested in moral or ethical standards. In the comics, Apocalypse gives Essex with superpowers like telepathy, telekinesis, and longevity (and leaves him looking like a fancy ghost with a Troll gem in his head). He is particularly obsessed with the Summers family; the popular character Cable, who is expected to appear in Deadpool 2, is the son of Cyclops and a Jean Grey clone and a result of Mister Sinister's manipulations.
As of now, no one official has confirmed that Mister Sinister is the Wolverine 3 villain. But the story could easily fit with the rumors and facts we've heard about the film so far. Boyd Holbrook is playing the villain, described as "a relentless, calculating and intense head of security for a global enterprise," and Richard E. Grant is playing another baddie described as a "mad scientist type." Furthermore, there have been unconfirmed reports that Wolverine 3 could mark the live-action big-screen debut of X-23, a female clone of Wolverine's. All of these characters sound like they could fit into a storyline driven by Mister Sinister and his dastardly scientific experiments.
More concrete details on these roles, however, are still being kept under lock and key. Stephen Merchant, Eriq La Salle, and Elise Neal are all part of the cast as well, but their characters haven't been revealed either. As for Rodriguez, TheWrap says she's in talks for "a small but key role" in the movie, so feel free to guess what that might mean.
James Mangold is directing Wolverine for release on March 3, 2017.