'2307: Winter's Dream' Trailer: A Sci-Fi Flick Described As "'Mad Max' On Ice"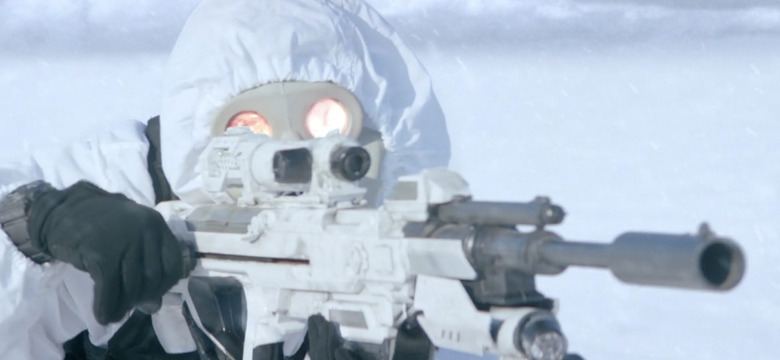 It's bold and risky to hype a movie by using Mad Max to describe it, especially after the action masterpiece that was Mad Max: Fury Road was nominated for Best Picture. But that's exactly what a new sci-fi movie called 2307: Winter's Dream is doing, and once you watch the trailer for the movie, you'll see that it's at least accurate in terms of the style of the movie – but unfortunately, not the quality. However, it does look like it would be a fun discovery if it were sitting on the shelf of a video rental store.
Watch the 2307 Winter's Dream trailer after the jump.
Here's the indie sci-fi trailer from Vimeo (via FirstShowing.net):
The film doesn't have anybody super recognizable, with Paul Sidhu, Branden Coles, Brad Potts, Anne-Solenne Hatte and Arielle Holmes among the cast, but it's the action that's the star anyway (which is good since the acting could use some improvement). 2307: Winter's Dream is on sale over at the Cannes Market during the film festival in France right now, so this might just be a sales trailer in order to pick up distribution. Hopefully that's why the sound design for the sci-fi weapons doesn't sound all that great.
While the winter desert setting makes good on the Mad Max on ice description, the story feels more like something akin to The Chronicles of Riddick, but with a much smaller budget. There's even some flares of The Thing in there, if only because of the cold climate and snow bases on display, but that's another comparison that won't do this new movie any favors. But maybe this is just a stepping stone for writer/director Joey Curtis, who previously wrote the tragic romance Blue Valentine, on the way to direct a movie with some money behind it.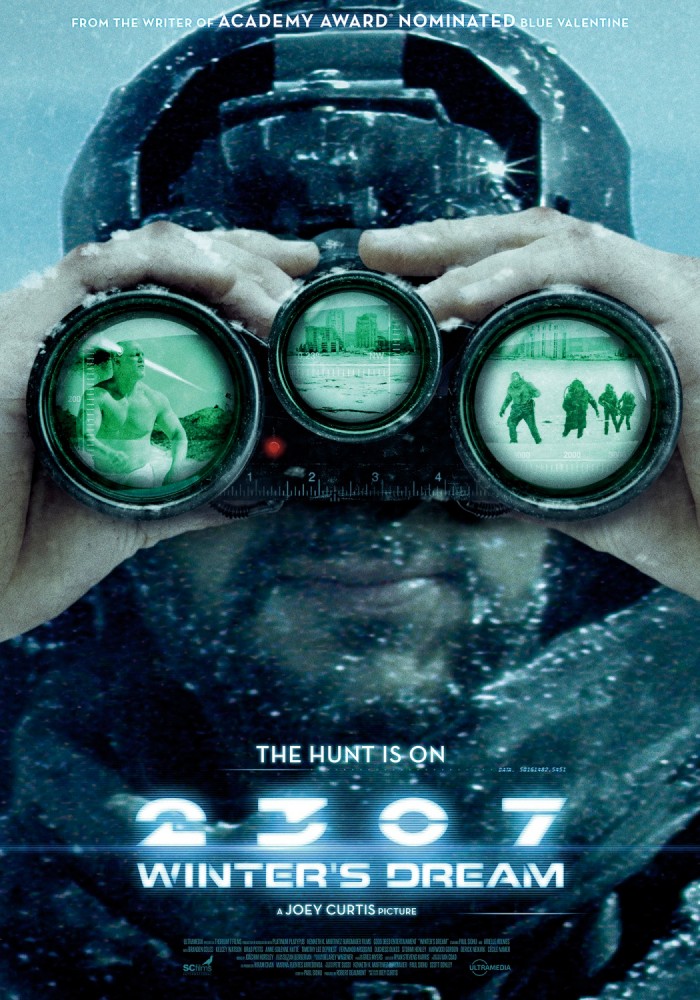 The year is 2307 A.D. The earth is frozen over and virtually uninhabitable. The manmade Chimeric Virus wiped out over 75% of the population. The remaining humans live underground, unable to survive the sub-arctic temperatures. With no "man power," scientists bio-engineered Humanoids that possess great strength, speed, and tolerance to extreme cold. A rogue humanoid named ASH-393 escapes from captivity and threatens to lead a humanoid rebellion against mankind. Arizona Federation leader, General Trajan, sends an elite team of Spartan 7 soldiers to hunt down and terminate ASH. Decorated veteran humanoid killer, Commander Bishop, will lead the team and face his greatest foe.
2307: Winter's Dream doesn't have a release date yet, and it's still trying to find distribution for now.