ABC 2016-2017 TV Trailers: Hayley Atwell's 'Conviction', Kiefer Sutherland Is The President & More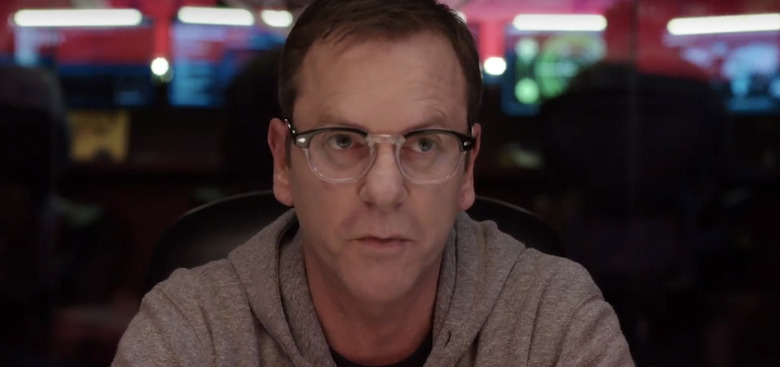 The upfronts keep on coming this week, and yesterday brought the unveiling of the new series coming to ABC for the 2016-2017 television season. Since ABC canceled a bunch of shows, including Agent Carter and Marvel's Most Wanted, we're interested to see what the network will be trying out this fall to find a new audience.
The new line-up of dramas at ABC includes the return of Agent Carter's Hayley Atwell to television in Conviction, Kiefer Sutherland becoming the president in Designated Survivor, and H.G. Wells chasing Jack the Ripper through modern day New York City in Time After Time. On the comedy side, we have some new shows featuring Jenna Elfman, Minnie Driver and Katy Mixon. We recently previewed a few short teasers for some of ABC's new offerings, but today we have longer, meatier trailers.
Watch the ABC 2016-2017 TV show trailers after the jump.
Drama
Conviction
If you loved Hayley Atwell's wonderful British accent, you might be disappointed with her new drama Conviction. Now that Agent Carter is officially canceled, Atwell is playing a lawyer and former First Daughter who has a bit of reputation for being a little inappropriate in public. When she's arrested for some of her wild activities, which could jeopardize her mother's Senate campaign, she's offered a job to help keep her out of trouble.
This looks like a lively way to spice up the typical legal drama that we see hit television every single year. Hayley Atwell plays a saucy and fun character, but there's also plenty of serious drama here as well. Plus, there are some other faces you might recognize such as X-Men's Iceman Shawn Ashmore and departed The Walking Dead star Emily Kinney, looking much more grown up in this role. Might be worth checking out this fall.
Lawyer and former First Daughter Hayes Morrison (Hayley Atwell, "Marvel's Agent Carter") is about to accept a job offered from her sexy nemesis, NY District Attorney Wayne Wallis, to avoid jail time for cocaine possession and avoid hurting her mother's Senate campaign. Working with his team at the new Conviction Integrity Unit will let her use her brilliant mind to turn over cases, where there is credible suspicion of wrongful conviction, and give her a chance to turn things around with her high-powered political family.
In addition to Atwell, "Conviction" stars Eddie Cahill as Wayne Wallis, Shawn Ashmore as Sam Sullivan, Merrin Dungey as Maxine Barton, Emily Kinney as Tess Thompson, Manny Montana as Franklin "Frankie" Rios and Daniel di Tomasso as Jackson Morrison.
"Conviction" is from The Mark Gordon Company and ABC Studios. "Conviction" is co-created by writer Liz Friedman ("Elementary," "Marvel's Jessica Jones") and director Liz Friedlander ("The Following"). Friedman and Friedlander will executive produce with Mark Gordon ("Criminal Minds," "Grey's Anatomy," "Saving Private Ryan") and Nick Pepper.
Conviction premieres on Mondays this fall.
Designated Survivor
Kiefer Sutherland saved countless lives as Jack Bauer on Fox's action series 24 (which is getting revived next season). Now he's in a much more powerful position for ABC's new drama Designated Survivor. After a terrorist attack on the Capitol during the State of the Union takes out the entire presidential succession, Tom Kirkman (Sutherland) becomes president. It seems like no one in Washington believes in his leadership skills as the country recovers from the aftermath of the attack, but he's going to do the best he can.
This is a concept we've seen played out before in the xXx sequel starring Ice Cube, but this is the first time we'll see what happens after an attack like this actually succeeds. Sutherland is such a commanding presence that I don't entirely buy his character's lack of confidence, but the show does look like one of the more intriguing dramas coming for the upcoming season. It would be incredible if 24: Legacy could ever crossover with this show, but that'll never happen, just like my dream to have 24 and House M.D. cross over. Oh, well.
Emmy- and Golden Globe-winning actor Kiefer Sutherland ("24") returns to primetime in a conspiracy thriller as Tom Kirkman, a lower-level cabinet member who unexpectedly becomes president after a devastating attack on Washington. He will struggle to prevent the country and his own family from falling into chaos, as he is thrust into one of the most difficult presidencies in history.
"Designated Survivor" stars Kiefer Sutherland as Tom Kirkman, Natascha McElhone as Alex Kirkman, Maggie Q as Hannah Watts, Kal Penn as Seth Wheeler, Adan Canto as Aaron Shore, Italia Ricci as Emily Rhodes, LaMonica Garrett as James Ritter, and Tanner Buchanan as Leo Kirkman.
"Designated Survvor" is from The Mark Gordon Company and ABC Studios. David Guggenheim is creator and executive producer. In addition to Guggenheim, the series is executive produced by Simon Kinberg, Kiefer Sutherland, Mark Gordon, Nick Pepper, Suzan Bymel, and Aditya Sood. Paul McGuigan directed the pilot episode.
Designated Survivor premieres on Wednesdays this fall.
Notorious
Wow, this is an awful trailer. From that cheesy voiceover to the over all tone of the show. Notorious just seems like it's trying too hard to be ABC's next sexy drama with flirty banter and melodrama. I wish I had more to say about the show than that, but there's not much else to say.
"Notorious" is inspired by the true-life stories of famed criminal defense attorney Mark Geragos and cable news producer Wendy Walker, who serve as executive producers. The series is a provocative look at the unique, sexy and dangerous interplay of criminal law and the media. Josh Berman ("Blacklist," "Bones," "CSI") is writer and executive producer, and Allie Hagan ("Suri's Burn Book") is writer and co-executive producer.
"Notorious" stars Piper Perabo ("Covert Affairs") as Julia George, Daniel Sunjata ("Graceland") as Jake Gregorian, Sepideh Moafi as Megan Byrd, Kate Jennings Grant as Louise Herrick, Ryan Guzman as Ryan, Kevin Zegers as Oscar Keaton, J. August Richards as Bradley Gregorian and Aimee Teegarden as Ella Benjamin.
"Notorious" is from Sony Pictures Television and ABC Studios. Michael Engler, Kenny Meiselas, Jeff Kwatinetz and Josh Barry are also executive producers. Michael Engler directed the pilot.
Notorious premieres on Thursdays this fall.
Time After Time
The concept of Sleepy Hollow over at Fox was ridiculous enough, but ABC is looking to outdo them with Time After Time. The series follows H.G. Wells, who has built the real time machine from his novel (that he hasn't written yet) and discovers his friend may be Jack the Ripper. So of course, the infamous murderer uses the time machine to escape into the future, and H.G. Wells must pursue him in modern day New York City.
I can't help but feel like this concept would be better utilized as a comedy feature film (it was already a sci-fi drama back in 1979) rather than a playful network drama, but maybe that's just me. Sometimes these outlandish concepts end up being appealing to people after they give them a shot. However, with so many time travel comedies hitting networks this fall, surely some of them aren't going to survive. I can see this one not making it, but with Scream's Kevin Williamson behind the show, maybe it'll work.
Based on the novel and movie "Time After Time," executive producer/writer Kevin Williamson ("The Vampire Diaries," "Scream" franchise, "Dawson's Creek") delivers a fantastical cat and mouse adventure through time when famed science fiction writer H.G. Wells is transported to modern day Manhattan in pursuit of Jack the Ripper. Once H.G. arrives in New York City, he finds a world he never thought possible and a young woman who captivates him.
The series stars Freddie Stroma ("Harry Potter" films) as H.G. Wells, Josh Bowman ("Revenge") as John Stevenson/Jack the Ripper, Genesis Rodriguez ("Big Hero 6") as Jane and Regina Taylor ("Dig") as Vanessa Anders.
"Time After Time" is from Outerbanks Entertainment in association with Warner Bros. Television. Williamson and Marcos Siega ("Blindspot," "The Following") are executive producers. Siega directed the pilot. Williamson wrote the teleplay. "Time After Time" is based on the novel written by Karl Alexander.
Time After Time won't debut until midseason in 2017.
Still Star-Crossed
A war is brewing in fair Verona in the aftermath of Shakespeare's famous tragedy Romeo & Juliet. Audiences just might find an intriguing tale as the Montagues and Capulets end up in an all-out war with each other following the deaths of their respective children. This sounds like an interesting concept for a movie, but Shondaland is hoping to stretch out the book on which the story is based into something more.
"Still Star-Crossed," a period drama from Shondaland, picks up where the famous story of Romeo and Juliet ends, charting the treachery, palace intrigue and ill-fated romances of the Montagues and Capulets in the wake of the young lovers' tragic fate. The series is based on the book by Melinda Taub.
"Still Star-Crossed" stars Wade Briggs ("Home and Away") as Benvolio Montague, Anthony Head as Lord Silvestro Capulet, Zuleikha Robinson as Lady Guiliana Capulet, Lashana Lynch as Rosaline, Ebonee Noel as Livia, Sterling Sulieman as Prince Escalus, Medalion Rahimi as Princess Isabella, Grant Bowler as Damiano Montague, Susan Wooldridge as Nurse, Torrance Coombs as Paris and Dan Hildebrand as Friar Lawrence.
Heather Mitchell ("Scandal," "Grey's Anatomy") is writer and executive producer. Shonda Rhimes, Betsy Beers and Michael Goldstein are executive producers. Michael Offer is executive producer and director of the pilot, from ABC Studios.
Still Star-Crossed won't premiere until midseason in 2017.
On the next page, check out the trailers for ABC's new comedy shows coming this season.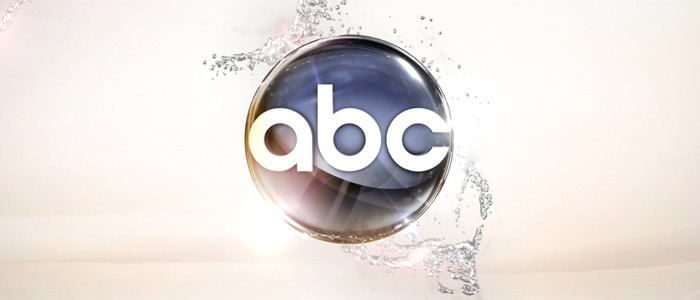 Comedy
American Housewife
Katy Mixon is tackling the typical body image of the hot mothers of Westport, Connecticut and she's doing it with attitude. Unfortunately, this comedy feels like it still has the exaggerated tone and delivery that's usually reserved for multi-camera sitcoms on a soundstage. Mixon is a great comedic actress who stood her own against the obnoxious Danny McBride in Eastbound & Down, so maybe she can make this one work. At the very least, it offers a somewhat different spin on the family comedy.
Katie Otto (Katy Mixon, "Mike and Molly"), a confident, unapologetic wife and mother of three, raises her flawed family in the wealthy town of Westport, Connecticut, filled with "perfect" mommies and their "perfect" offspring.
The series stars Katy Mixon as Katie Otto, Diedrich Bader as Jeff Otto, Johnny Sequoyah as Taylor, Daniel DiMaggio as Harrison, Julia Butters as Anna-Kat, Carly Hughes as Angela and Ali Wong as Doris.
"American Housewife" is written by Sarah Dunn ("Spin City," "Bunheads") and produced by Kapital Entertainment and ABC Studios. Aaron Kaplan, Rick Weiner and Kenny Schwartz are executive producers. Ruben Fleischer directed and was executive producer of the pilot.
American Housewife premieres on Tuesdays this fall.
Speechless
The comedies on network television keep getting more diverse, and Speechless is no different. This one follows a family, led by Minnie Driver, who has three kids, including a son with cerebral palsy. This dynamic is what interests me most, mostly because it's an arena that hasn't been mined for comedy, especially in the sitcom realm. Anything that shakes up the formula of sitcoms so we're not just getting comedy from the clash between husband and wife and parents and kids. This one definitely looks promising.
Maya DiMeo (Minnie Driver, "About a Boy," "The Riches," "Good Will Hunting") is a mom on a mission who will do anything for her husband, Jimmy, and kids Ray, Dylan, and JJ, her eldest son with special needs. As Maya fights injustices both real and imagined, the family works to make a new home for themselves and searches for just the right person to give JJ his "voice."
"Speechless" stars Minnie Driver as Maya DiMeo, John Ross Bowie ("The Big Bang Theory") as Jimmy DiMeo, Mason Cook as Ray DiMeo, Micah Fowler as JJ DiMeo, Kyla Kenedy as Dylan DiMeo and Cedric Yarbrough as Kenneth.
Scott Silveri ("Friends") writes and is executive producer of the show, along with "Fresh Off the Boat"'s Jake Kasdan and Melvin Mar. The series is from Twentieth Century Fox Television and ABC Studios.
Speechless premieres on Wednesdays this fall.
Downward Dog
After breaking out in FX's first season of Fargo, actress Allison Tolman is tackling network comedy. This new show is based on the web series of the same name, which just goes to show you how networks are mining every possible format they can for new ideas. It's also a show that is presented from the perspective of a talking dog. Somehow this isn't a Disney Channel or Nickelodeon show, and it feels too odd to survived on network television. However, The Office executive producers Gene Stupnitsky and Lee Eisenberg are involved, so maybe it deserves a chance.
Based on the web series, "Downward Dog" is about a struggling millennial, Nan (Emmy-nominated Allison Tolman, "Fargo"), from the point of view of her lonely and philosophical dog, Martin. One session at obedience school already makes them realize that even at their worst they may be the best thing for each other.
The series stars Allison Tolman as Nan, Lucas Neff as Jason, Kirby Howell-Baptiste as Jenn, Barry Rothbart as Kevin and Mo Collins as Kim. Samm Hodges is the voice of Martin.
"Downward Dog" creators/writers Samm Hodges and Michael Killen will executive produce with Mosaic Media Group's Jimmy Miller and Sam Hansen, and Animal's Kathy Dziubek. Lee Eisenberg and Gene Stupnitsky were executive producers of the pilot. The series is from Legendary Television and ABC Studios.
Downward Dog won't premiere until midseason in 2017.
Imaginary Mary
Will Jenna Elfman finally find a show that lasts longer than a single season? ABC hopes so with their new comedy Imaginary Mary, and the concept is certainly a unique one. Jenna Elfman is about to meet her boyfriend's kids, but she's starting to feel a bit weird because her childhood imaginary friend just popped back into her life. What's surprising is that it's not just a person, but a little creature voiced by Rachel Dratch. That sounds expensive, but the concept just might be interesting enough to work. I would've rather seen it in a feature film than a show since I'm not sure how it can sustain itself, but it'll be interesting to see how it plays out.
Alice (Jenna Elfman, "Dharma & Greg," "Friends With Benefits," "EDtv") is a fiercely independent career woman whose life is turned upside-down when she meets the love of her life – a divorced father with three kids. This triggers even more upheaval when the slightly unhinged imaginary friend she created as a child suddenly reappears to help her navigate the transition from single girl to a woman ready for a family.
The series stars Jenna Elfman as Alice, Stephen Schneider as Ben, Rachel Dratch as Mary (VO), Nicholas Coombe as Andy, Matreya Scarrwener as Dora and Erica Tremblay as Bunny.
The live action/CGI hybrid comes from "The Goldbergs" team Adam F. Goldberg (writer/executive producer), David Guarascio (writer/executive producer) and Doug Robinson (executive producer). Mary CG animation is designed by Patrick Osborne (creator of Academy Award- winning animated short, "The Feast"), who is also executive producer. The pilot was directed by Shawn Levy ("Night at the Museum," "Cheaper by the Dozen"), who is also executive producer. The series is a co-production with Sony Pictures Television, Happy Madison and ABC Studios.
Imaginary Mary won't premiere until midseason in 2017.
***
That's all for ABC's new TV shows coming next season. Some look good, some look bad. But it'll be up to audiences which ones end up sticking around this fall.