Ryan Coogler Says 'Black Panther' Will Be His "Most Personal Movie To Date"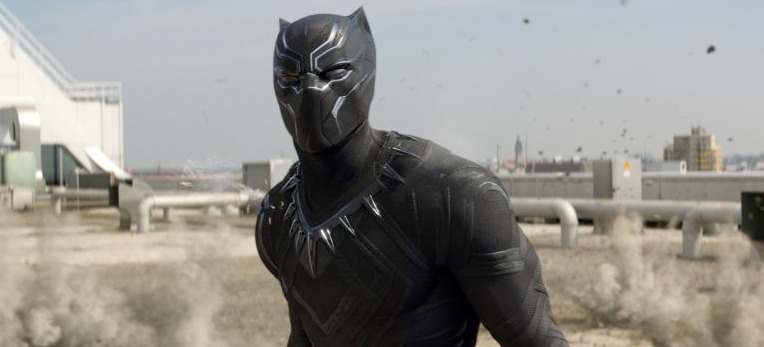 If I could go back in time and rewrite my top ten films of 2015 list, I would find room for Creed. Ryan Coogler's film may technically be a Rocky sequel, but it plays by its own rules. Repeat viewings have drove home that it is a masterpiece, a film that operates within the chronology of a beloved series while never being afraid to express a unique voice, to be its own unique beast.
So I get why people were frustrated that he signed on to direct Black Panther for Marvel Studios. I love the Marvel Cinematic Universe, but the continuity between films can be a restraint. After Creed, I wanted to see Coogler shake off the franchise thing and do whatever he wanted to do. However, he revealed in a new interview that Black Panther is exactly what he wanted to do.
In a new interview with Fast Company, Coogler was asked about having to work within the tightly managed Marvel Universe. He explained that he had to find a way to make this kind of story personal for him and that he succeeded:
It's a specific challenge. What Marvel's doing, and what you see a lot of studios doing now that Marvel has done it so successfully, is making content that exists in a particular universe, where the characters tie in and crossover, and I think that's a great creative challenge to me—to make this movie as personal as possible. It's going to be my most personal movie to date, which is crazy to say, but it's completely the case. I'm obsessed with this character and this story right now, and I think it's going to be very unique and still fit into the overall narrative that they're establishing. I grew up as a comic book fan, and the same things used to happen in the comic books. You'd have Wolverine's books, and they'd be so much darker and more brutal than the X-Men books, but they'd still fit in when you open the pages of the X-Men book. It's new to movies, but it's not new to storytelling.
That's an incredibly satisfying answer and it's the kind of answer that we're starting to hear more now that the behind-the-scenes situation at Marvel Studios has radically changed. With Marvel Studios president Kevin Feige now reporting directly to Disney's Alan Horn instead of the infamously cantankerous Marvel CEO Ike Perlmutter (you can blame him for all kinds of nonsense), the MCU suddenly seems open to filmmakers like Coogler who want to put a personal touch on their superhero movies. This couldn't have come at a better time. If Marvel is going to keep people interested in superhero movies for the foreseeable future, they'll need fresh and young talent like Coogler to shake things up.
Meanwhile, Black Panther is already shaping up to be a must-see, with the great Lupita Nyong'o and the equally great Michael B. Jordan joining the cast as a love interest and as a potential villain. This is on top of Chadwick Boseman's Black Panther, who manages to be one of the best parts of Captain America: Civil War, a movie with many elements competing to be one of the best parts.
Black Panther is scheduled for release on February 16, 2018. Just think about this – the guy who directed that incredible one-take boxing match in Creed is going to make a superhero movie.