'Transformers 5' Bringing Josh Duhamel Back, Tyrese Gibson Campaigns To Return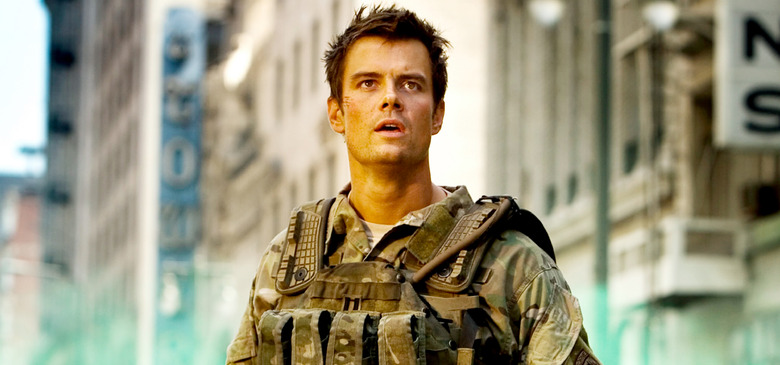 Just yesterday brought the announcement from Paramount Pictures that Transformers 5 would officially be titled Transformers: The Last Knight. Now the sequel is starting to add some cast members to join Mark Wahlberg returning as Cade Yaeger along with franchise newcomers Isabela Moner and Jerrod Carmichael, and their first addition is an old ally.
Josh Duhamel will be coming back for Transformers: The Last Knight, after sitting out Transformers: Age of Extinction. Michael Bay and Mark Wahlberg both welcomed Duhamel back to the franchise online, and there's a chance Duhamel may not be the only returning star from the first three movies. Find out more about the Transformers 5 cast below.
First up, here's the official announcement from the Transformers Twitter stream:
Lieutenant Colonel Lennox is back and the universe feels safer already. #transformers pic.twitter.com/ytMqH7vY1a

— Transformers (@transformers) May 17, 2016
This was followed by Josh Duhamel making sure all his fans knew about the casting:
Lieutenant Colonel Lennox reporting for duty. Let's do this. #transformers
https://t.co/wibnE21xgW

— Josh Duhamel (@joshduhamel) May 17, 2016
And then Michael Bay was probably unaware that Josh Duhamel had made movies since leaving Transformers:
@joshduhamel Do you remember your way around set or need some pointers?#transformers pic.twitter.com/QlL7cv7Qqc

— Michael Bay (@michaelbay) May 17, 2016
Then Josh Duhamel used this opportunity to get a bigger trailer:
.@michaelbay Great to be back. I think I remember... the big trailer's mine, right? https://t.co/SHmBzdyxYZ

— Josh Duhamel (@joshduhamel) May 17, 2016
And because there wasn't enough celebrity glad-handing going on, Mark Wahlberg said:
.@joshduhamel welcome back to the #transformers family. This is gonna be good.

— Mark Wahlberg (@markwahlberg) May 17, 2016
And then Josh Duhamel challenged Mark Wahlberg to a totally chill golfing match:
Thanks. Looking forward to it. Don't forget to bring your golf clubs. #transformers https://t.co/7meh4WvFpU

— Josh Duhamel (@joshduhamel) May 17, 2016
Celebrities, right? They're just like us.
Anyway, Josh Duhamel may not be the only former Transformers cast member called into action. Tyrese Gibson is also anxious to get back into action with Duhamel, and he expressed as much in a couple videos that director Michael Bay posted to Instagram. They're both kind of weird and sad. Here's the first one (you can watch the second one here):
Tyrese is gettin itchy to be back!
Gibson mentions getting a high from being on the set of a Transformers movie, even though he sounds plenty high already in the videos. Between this and his campaigning for Green Lantern, this guy seems desperate to get himself another franchise to go with Fast and Furious. I feel like he should just let his work speak for itself, but since he's not all that great of an actor, that's probably why he has to put the extra effort in.
In the second video, Michael Bay posted the caption "I'm thinking." So Tyrese Gibson may also be getting back together with the Autobots after helping them out on the first three movies with Duhamel. Will they be the only other human cast members from those movies to come back? We'll likely find out sooner than later.
Transformers: The Last Knight is set to arrive on June 23, 2017.