Nintendo Wants To Make Animated Movies, But Which Video Game Goes First?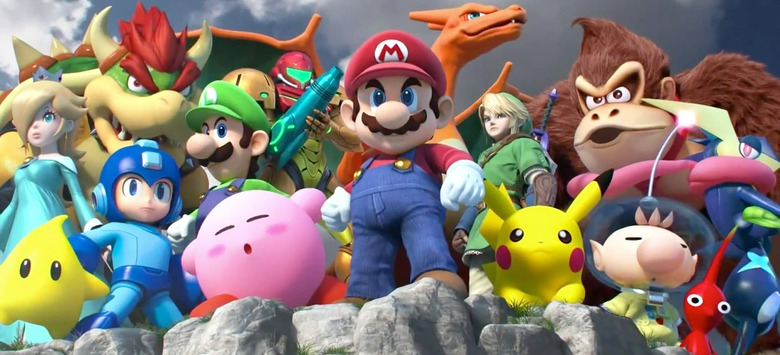 Last summer, Nintendo creative mastermind Shigeru Miyamoto indicated that the video game company was looking to get back in the feature film business. Nintendo has been unwilling to turn their video games into movies ever since the awful Super Mario Bros. movie arrived in 1993, so this was big news for fans who have been hoping to see The Legend of Zelda, Metroid, StarFox or other video game properties turned into movies.
Nintendo isn't rushing into anything, but it sounds like the company is getting closer to making something happen on the big screen. However, don't expect to see your favorite video game characters entering the live-action world, because Nintendo wants to get in the animated movie game.
Word of Nintendo animated movies comes from Nintendo president Tatsumi Kimishima, who was speaking with Asahi News (via Kotaku). The company just recently sold their stake in the Seattle Mariners baseball team, and they're going to use some of that money to finance their own movies, which they're still discussing:
"Now, we're talking to various partners. In the not too distant future, I'd like to get some sort of form ironed out....But this time, rather than licensing, our current thinking is that we'd like to do as much as we can ourselves."
Kimishima was asked if Nintendo would try another live-action movie, and he said:
"We've done that before, so probably not a live-action one. Because we have IPs, we're thinking we could also do something like [Disney/Pixar]. It is something to keep in mind as we make all this concrete."
As for which property will be brought to the big screen first, Kimishima isn't giving anything away yet, but he did say it would be one that everyone is familiar with:
"I want to use an IP that is popular with everyone. But, I'm not saying it's going to be Super Mario, I'm only saying we'll put out something that everyone knows very well."
Super Mario Bros. seems like the obvious choice, but I think a Legend of Zelda or Metroid movie would be better. There was a rumor of a Netflix adaptation of Legend of Zelda once before, but that was quickly debunked by Nintendo. By animating some of their properties, it will allow the movies to be more true to the character designs, though both Legend of Zelda and Metroid would make great live-action movies.
No matter what Nintendo chooses, fans have been patiently waiting and hoping for some of these characters come to the big screen. Having Nintendo self-finance their own movies will help to ensure they don't end up with a debacle like the first Super Mario Bros. movie. But hopefully Nintendo will collaborate with some experienced filmmakers.
As for when we'll see their first movie, Kimishima says:
"I cannot definitely say this year, and we're currently in talks. If funds flow in this year, I'm saying I'd like to put that money to use, and I'm not saying I'd like to use it five years in the future. I want to implement that before then."
Expect to see a Nintendo movie sometime within the next five years then.