'Shooter' TV Series Trailer: Ryan Phillippe Is The New Mark Wahlberg, Still Framed For Assassination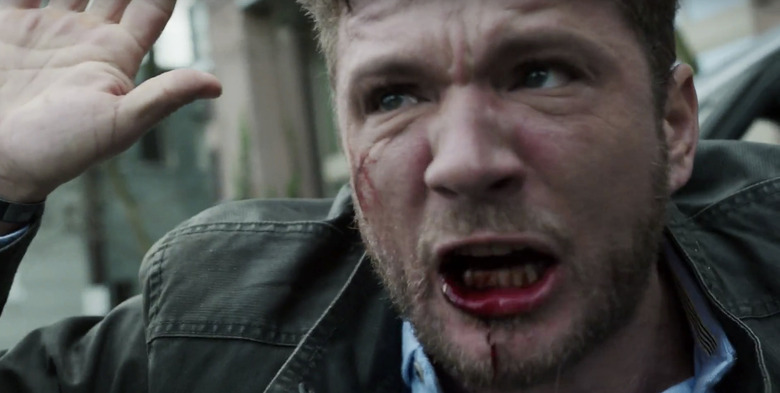 Back in 2007, Mark Wahlberg starred in the feature film Shooter, an action thriller based on the book Point of Impact by Stephen Hunter. The story followed an expert marksman who is called back into action in order to foil a plot to kill the President of the United States of America. But he ends up being framed for the crime instead and ends up on the run. Now Ryan Phillippe is in the lead of a TV series at USA that is bringing the same story to the small screen, and the first trailer has just arrived.
Watch the Shooter TV series trailer after the jump.
Here's the first Shooter TV series trailer from YouTube (originally from USA):
This looks exactly like what you'd expect from a Shooter TV series, and it's hard to tell exactly how this will be different from the film adaptation yet. But since the main character of Bob Lee Swagger (which sounds like a scent that Tom Haverford came up with on Parks and Recreation) is one that recurs in several of Stephen Hunter's novels, maybe elements of some of those stories will end up in the show.
Ryan Phillippe seems comfortable in the role, playing it deadly serious, which means we can probably rule out any crossover with the MacGruber universe. But I can't help but feel like this is a story we've seen on film and television dozens of times before. It doesn't look bad, but it doesn't look particularly intriguing either. It's like if Jason Bourne had a cousin you didn't care as much about. Maybe that will change as more footage starts making its way online.
In addition to Phillippe, the cast includes Omar Epps, Cynthia Addai-Robinson, Tembi Locke, Shantel VanSanten, and David Marciano. The show itself is executive produced by Mark Wahlberg, Stephen Levinson and Lorenzo di Bonaventura with John Hlavin (The Shield) scripting the pilot and Simon Cellan Jones (Jessica Jones) directing it.
USA has found some new success in dramatic television thanks to Mr. Robot, so lets see if they can keep the momentum going with Shooter, which is expected to premiere this fall, but doesn't have a premiere date just yet.
Shooter is an uncompromising exploration of the definition and evolution of a hero. Ryan Phillippe ("Secrets and Lies") is a producer on the project and will star as Bob Lee Swagger, an expert marksman living in exile who is coaxed back into action after learning of a plot to kill the president. Omar Epps ("House") plays Isaac Johnson, an ex-Marine and former commanding officer of Swagger. Now a Secret Service Agent, he solicits Swagger's expertise for a clandestine operation that has disastrous results.