Check Out Poster Posse's Fantastic 'Captain America: Civil War' Tribute Artwork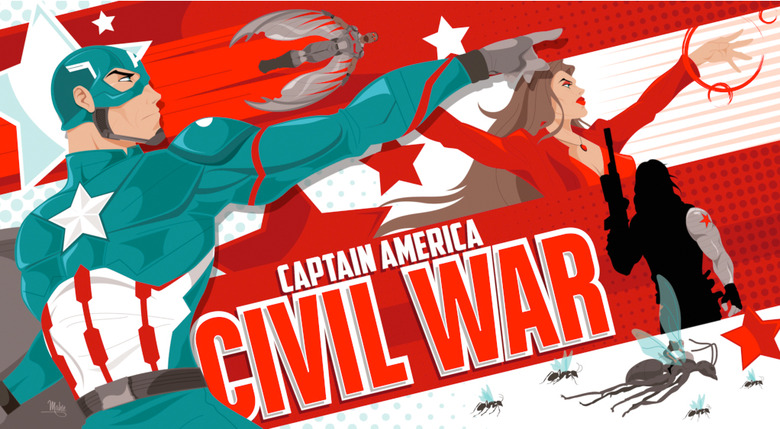 In its second weekend, Captain America: Civil War is still pulling in major cash, pulling in over $940 million worldwide and pushing the Marvel cinematic universe movies over $10 billion. Plenty of Marvel fans are heading back to theaters for the second round and beyond. But if you've decided to wait until the movie hits Blu-Ray and DVD later this year, maybe some new Captain America Civil War art will hold you over.
Poster Posse put together a little tribute to the Marvel Studios sequel by having their community put together some awesome artwork featuring Captain America, Iron Man and all the Avengers who have to choose a side in the battle. One of them even includes a Spider-Man influence, which is great since he was largely absent from the poster campaigns.
Check out the Poster Posse Captain America Civil War artwork after the jump.
Here's just some of the Captain America: Civil War pieces from Poster Posse:
The above pieces are just the ones that we thought were the coolest. In particular, the piece with the webbing making up Captain America's shield is very cool. The only problem is that it's not exactly representative of Civil War as a whole and gives Spider-Man a little too much of the spotlight when you consider how long he's actually in the movie. It does remind me how lacking Spider-Man was in the marketing materials, toylines and more, but we'll get plenty of Marvel's new Spider-Man soon enough.
If you'd like to see more from Poster Posse's tribute, just check out the links for Phase 1, Phase 2, Phase 3 and Phase 4.