The Next X-Men Sequel May Head To Space, And You Know What That Means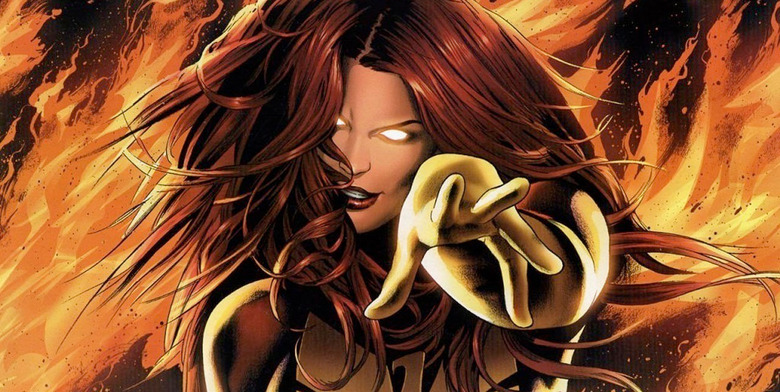 We're still a couple weeks away from the debut of X-Men: Apocalypse hitting theaters, but reviews have already started to pour in following the premiere, and they're not all that complimentary. Surely X-Men fans are still hoping for the best, but if the sequel doesn't work out, the next X-Men sequel may help heal those wounds.
Director Bryan Singer is making the rounds to promote X-Men: Apocalypse and he's already talking about what will be happening in the next X-Men movie. Just recently we learned it will be set in the 90s, continuing the trend of having each sequel since X-Men: First Class set in a different decade. Now Singer is teasing what's next for the X-Men, and it may involve the unexplored cosmic side of the mutant universe. Find out more about the potential of an X-Men sequel in space after the jump.
Speaking to Fandango, Singer confirmed the 90s setting for the X-Men sequel and then went on to hint at a new alien element being brought into the mix:
"Another thing that's been introduced in the comics is a big alien, interstellar tenant within the X-Men universe that hasn't been explored. And to me, that might be kind of fun because I'm a huge Star Wars and Star Trek fan, and exploring the X-Men universe and being able to utilize that would be exciting, visually."
X-Men fans know that one of the most iconic storylines for the X-Men that brings space into the mix is The Dark Phoenix Saga. In that arc, Jean Grey ends up being exposed to the deadly radiation of a solar flare, creating a surge in her telepathic and telekinetic powers that push her limits. Eventually, she becomes a being of pure thought, but takes form on Earth again with heightened, dangerous powers and a new identity known as "Phoenix." However, Jean's consciousness is still part of this entity and she creates barriers to restrain the full strength of her power.
Unfortunately, the villain Mastermind gives her visions that create false pretenses, causing the power barriers to break. Thus, Phoenix is endowed with the full strength of Jean Grey's powers and becomes Dark Phoenix. Believing itself to more powerful than ever, she leaves Earth behind and heads into the far reaches of space.
But Dark Phoenix's powers aren't as strong as initially thought, forcing the being to devour the energy of the nearby D'Bari star, inadvertently killing and entire planet of aliens known as Shi'ar. A galactic council then rules The Dark Phoenix is considered more dangerous than the planet-consuming Galactus and must be destroyed. Eventually Dark Phoenix returns to Earth, the X-Men can't contend with its power, and Professor X must engage in a psychic battle to get Jean Grey's powers back under control and her personality back in control.
There are some elements of this story that made it into X-Men: The Last Stand after the end of X2: X-Men United teased at the storyline. However, the comic book story arc has a cosmic element to it that we didn't see in Brett Ratner's X-Men sequel, just one of the reasons that sequel is a complete waste of a movie.
In the discussion, Singer confirmed that he would like to explore this part of the X-Men comics, but it a different way, since it hasn't properly been brought to the big screen just yet.
"Like Apocalypse – like some of the imagery and characters and stakes [in that movie] – it's something we haven't seen before. If I'm going to be involved in a significant way, it has to be something different. Visually different and aesthetically different."
Those who have seen X-Men: Apocalypse say there are some hints of the Dark Phoenix storyline eventually coming into play, but nothing as overt as the ending of X2. It's still early days on the next X-Men movie, and likely Fox is waiting to see how Apocalypse is received by audiences before they determine exactly how to proceed with the next X-Men sequel.
Do you want to see the Dark Phoenix saga played out on the big screen?