Watch The First Promos From ABC's 2016-2017 Lineup: 'Conviction', 'Downward Dog', 'Still Star-Crossed' And More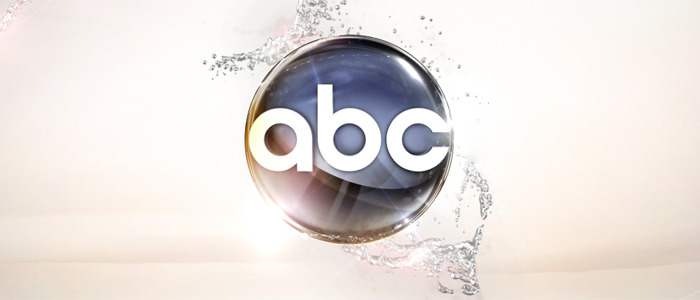 By now you've surely heard that ABC has decided not to move forward with Marvel's Most Wanted, and that it's decided it doesn't want more Agent Carter or The Muppets either. So what does the network want? If they're not going to give us more of Hayley Atwell kicking ass and taking names Peggy Carter, what do they plan to serve us next season instead?
Well, for starters, Hayley Atwell kicking ass and taking names as a different Carter — Carter Morrison, the protagonist of a new legal drama called Conviction. There's also Downward Dog, starring Fargo's Allison Tolman, and Still Star-Crossed, a Romeo and Juliet sequel for all you ShondaLand faithful out there. See brand-new promos for all of those, plus Imaginary Mary, Notorious, Speechless, and Time After Time. 
Conviction: There's only so much you can glean about a show from a 14-second spot, but Atwell's declaration that she wants "to right the wrongs, to fight the power, to stick it to the man" sure sounds like a Peggy Carter line. Still, there's no mistaking this for a stealth third season of Agent Carter — Atwell's decked out in modern clothes and, more jarringly, sporting a reasonably convincing American accent.
Downward Dog: This looks like a television adaptation of those cheesy placards that all pet owners have in their houses about how their cat and/or dog "really" makes the rules. (Not judging; I have one, too.) That said, that is a really cute dog and Allison Tolman is a pretty delightful actress, so maybe this will all work out.
Imaginary Mary: For the first half of this promo, this looks like a pretty typical family sitcom about a woman adjusting to her new husband and stepkids. Then it swerves deep into weirdsville, in the form of what appears to be a sentient shag rug doing a "Macarena" riff in Rachel Dratch's voice. Um, points for creativity, I guess? It's hard to imagine something this bizarre lasting very long, though I'll be the first to admit I'm not great at these predictions.
Notorious: Created by Josh Berman (Drop Dead Diva, The Blacklist) and based on the true-life stories of criminal defense attorney Mark Geragos and cable news producer Wendy Walker, this drama is billed as "a provocative look at the unique, sexy, and dangerous interplay of criminal law and the media." Piper Perabo and Daniel Sunjata star.
Speechless: Minnie Driver plays the mother of a special needs kid played by Micah Fowler, an actor with cerebral palsy. It's rare to see shows about disabled characters, but this one should fit right in with ABC's large and diverse slate of family sitcoms, alongside Modern Family, Black-ish, Fresh Off the Boat, Dr. Ken, The Middle, The Goldbergs, and The Real O'Neals.
Still Star-Crossed: Considering Romeo and Juliet are both dead by the end of Romeo and Juliet, you'd be justified in assuming that was the end of the story. But Shondaland (the delightful soap-making factory that's given us Grey's Anatomy, Scandal, and How to Get Away With Murder) just uses that drama as a launching pad for still more drama involving the surviving Montagues and Capulets.
Time After Time: Created by Kevin Williamson (Scream, The Vampire Diaries), this one follows writer H.G. Wells (Freddie Stroma) as he chases serial killer Jack the Ripper (Josh Bowman) through time to modern-day New York. That seems like an awful lot to cram into one show, but the premise sounds silly and entertaining in that Sleepy Hollow way.