POTD: What If 'Harold & Kumar' Star John Cho Was In All The Blockbusters?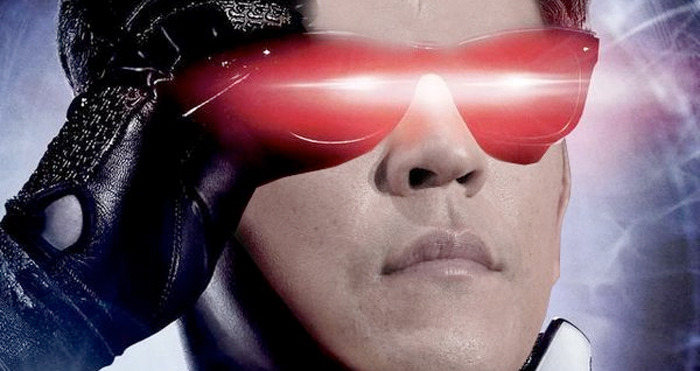 This summer we'll see John Cho back in action aboard the U.S.S. Enterprise as Hikaru Sulu in Star Trek Beyond. However, he may be known even better for co-leading the comedy trilogy that began with Harold & Kumar Go to White Castle. Beyond that, John Cho has struggled to find a lead role in a major studio film that takes advantage of his skills in both drama and comedy, largely because it's difficult for Asian-American actors and actresses to land lead roles in Hollywood.
Now one New York artist has launched a little viral campaign to bring attention to that issue by creating Photoshopped posters for some of the biggest blockbusters from the past couple years and putting John Cho in the lead roles. What if John Cho starred in Mission: Impossible – Rogue Nation or Jurassic World? Find out below.
Here's some of the John Cho movie posters from @StarringJohnCho on Twitter:
In addition to putting John Cho is some of the biggest blockbusters, artist William Yu also put him into films like the sappy romance Me Before You, the dark comedy The Nice Guys (coming next week) and the gambling thriller 21. The X-Men: Apocalypse poster came from another supporter of the campaign and was retweeted.
All of this is in response to the whitewashing of roles that probably should have gone to Asian actors. This includes the role of the Ancient One in Doctor Strange (which went to Tilda Swinton) or the Japanese cyborg Motoko Kusnagi from Ghost in the Shell (to be played by Scarlett Johansson on the big screen). There's also the casting of Elizabeth Banks as Rita Repulsa in Power Rangers, but that one is a little complicated since the only reason the character was Asian in the original show was because footage was imported directly from the original Japanese incarnation.
Here's what William Yu had to say to US Weekly on the matter:
Opposition to an Asian-American playing the lead of a major motion picture is an unfounded and antiquated notion. With #OscarsSoWhite and then with the slew of recent white-washing of Asian roles, it became clear that now was the time to do something.
So why was John Cho the man for the campaign? Yu explains:
I wanted focus on someone who not only has the artistic chops, but also the financial backing. Cho has received critical praise ... while also bringing in over $100,000,000 as the face of the Harold & Kumar franchise. [He also] possesses the unique combination of charisma, presence and bankable talent that a leading man requires.
John Cho hasn't spoken out about the viral campaign on Twitter, but he did offer up this response that keeps churning out the modified movie posters:
— John Cho (@JohnTheCho) May 10, 2016
Personally, I wouldn't mind seeing John Cho on the big screen a bit more.