'Into The Forest' Trailer: Can Ellen Page And Evan Rachel Wood Survive The End Of Humanity?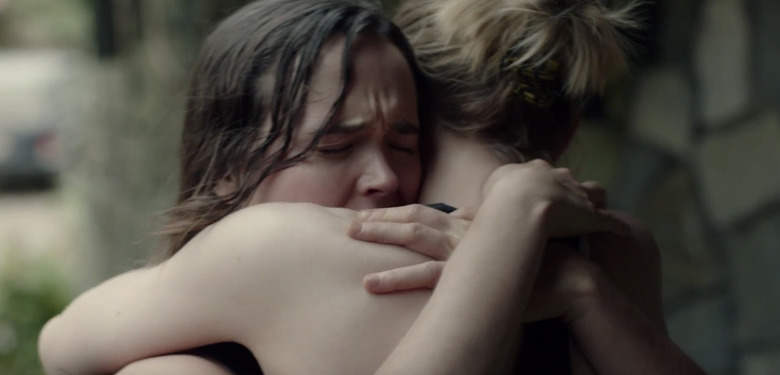 We may receive a commission on purchases made from links.
Ellen Page has already faced the end of the world as we know it as a mutant in both X-Men: The Last Stand and X-Men: Days of Future Past. Now she and Evan Rachel Wood will have to deal with humanity turning on itself in the isolated, quiet apocalyptic thriller Into the Forest.
The film from director Patricia Rozema premiered at the Toronto International Film Festival last year, and now it's coming to theaters and VOD this summer. For all the apocalyptic thrillers that are out there, this one takes a more isolated, intimate approach to the idea of humanity falling apart in the wake of power outages, gas and food shortages and sheer desperation to survive.
Watch the Into the Forest trailer after the jump.
Based on Jean Hegland's book of the same name, the story is said to be reminiscent of the Margaret Atwood's classic A Handmaid's Tale. Nell and Eva, two sisters, are forced to grow up pretty fast and figure out how to survive in nature when society crumbles around them and they're left to survive by the limited means at their disposal.
The trailer tries to beef up the suspense and tension, but it's clear that this is going to be one of those slow burning dramas. However, what appears to make it so captivating is the grounded nature of the film and just how plausible this story could be. It just might provoke us to wonder how we would survive if this kind of world-altering event happened tomorrow.
In addition to Ellen Page and Evan Rachel Wood, the rest of the cast includes Max Minghella, Callum Keith Rennie, Michael Eklund, and Wendy Crewson. Into the Forest hits DirecTV on June 23 and opens in theaters on July 29.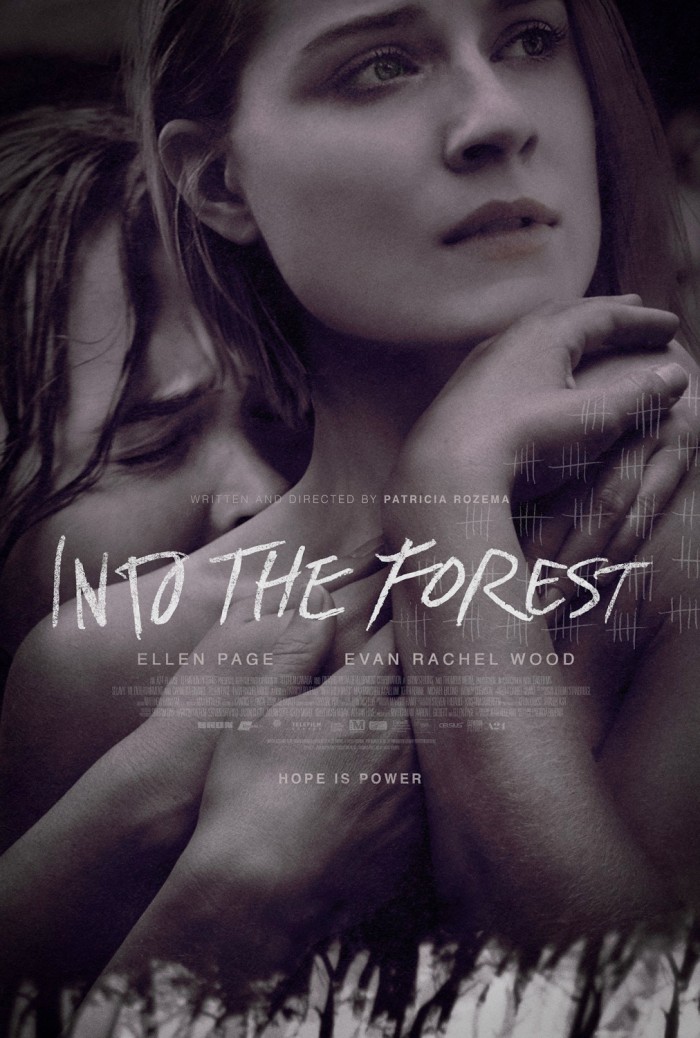 Set in the near future, this riveting and suspenseful apocalyptic drama follows two sisters, Nell (Ellen Page) and Eva (Evan Rachel Wood) who live in the Pacific Northwest with their kindly father, Robert. Nell is focused on her studies and Eva is training to be a dancer, but their peaceful lives are disrupted one day by what turns out to be a continent-wide blackout. Whereas at first the family bond together and try to make the most of their difficult circumstances, as time gone on, the challenges become more serious. In the wake of a shocking and violent confrontation that Robert has with a menacing passerby, the sisters must work together in order to survive in their increasingly treacherous new world.