Cool Stuff: 'Ghostbusters' Kit Lets You Build Your Own Full Scale Proton Pack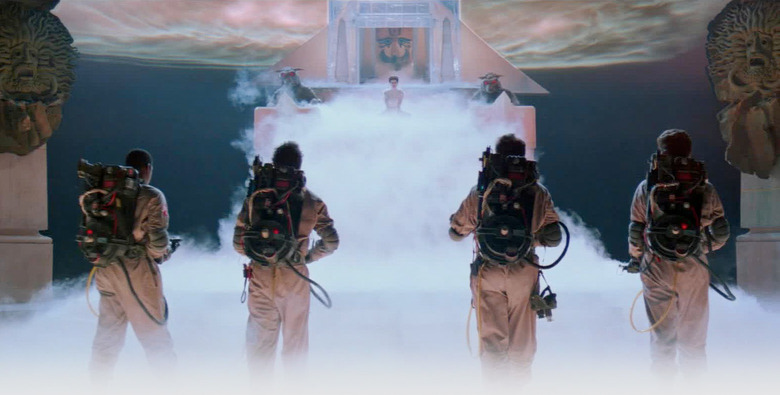 This summer, the new Ghostbusters movie will feature all-new gear for the paranormal exterminator team played by Melissa McCarthy, Kristen Wiig, Kate McKinnon and Leslie Jones. That includes all new proton packs, since one of the reasons Paul Feig and Katie Dippold wanted to start fresh with their film was so their characters could discover ghost capturing technology on their own.
But for many Ghostbusters fans, the original proton packs will be the only ones that matter. And thanks to a new kit from the prop replica company Anovos, you can now build your own proton pack. Find out how much the Ghostbusters proton pack kit will cost and when you can get it after the jump.
Here's some images of the proton pack you can build from the kit sold by Anovos:
Here's the details on the Ghostbusters proton pack kit straight from the pre-order page:
Proton Pack shell is constructed of fiberglass with internal metal armature.
Components are made from polyurethane, PVC, and ABS plastic.
Neutrino Wand attaches to pack with metal bracket.
Working toggle switches and buttons on wand.
Vinyl decal set is included.
Glues, paint, and tools, are not included and assembly is required.
Assembly instructions to be provided via PDF download.
As the pictures indicate, the frame and straps that you'll need to hold the proton pack on your back will be sold separately. Those will cost you $40 and can also be bought from Anovos, but the straps don't have a price, so it's not clear if they'll be on sale at the site as well. In addition, there will be an optional light and sound electronics package that features sound effects from the movie to make the proton pack even cooler, but that won't be available until a later date.
Now here's the really bad news. The Ghostbusters proton pack will cost you $600. But if that doesn't make you blink, you can pre-order the kit now and it will be available in November.