'Godzilla 2' Delayed, 'Godzilla Vs. King Kong' Dated, And More Warner Bros. Release Date Shuffling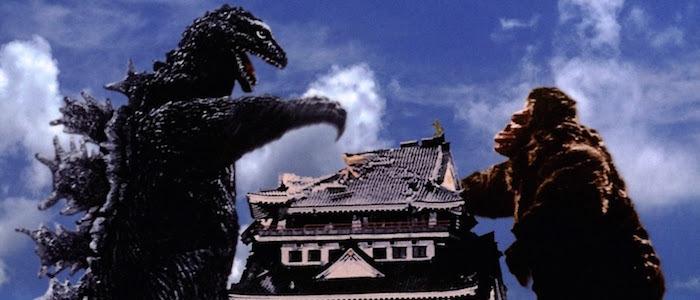 Grab your calendars and break out the erasers, giant monster movie fans – Warner Bros. is doing the Kaiju shuffle. The studio has announced a new release date for Godzilla 2, delaying Gareth Edwards' sequel from 2018 to 2019, and has set Godzilla vs. King Kong for 2020. And the city-wrecking monsters aren't alone, as an untitled "event film" has been dropped into Christmas 2018 and one of the studio's untitled DC superhero movies has been shuffled by a month.
The Wrap has provided the details. Godzilla 2, previously scheduled for June 8, 2018, has been relocated to March 22, 2019. No reason has been given for the move, but it's easy to imagine this film faring well in the early months of the year, where it won't have to face too much direct competition from other major tentpole releases. This move also places it within fourteen months of Godzilla vs. King Kong, which is now set to stomp into theaters on May 29, 2020. Godzilla may need to flee to the spring months, but a match-up like this should be able to stand toe-to-toe with everything else the summer can dredge up.
The obvious takeaway from this is that Warner Bros. and Legendary are getting serious about their plan to build a an entire cinematic universe for these iconic beasts...although it's still not clear how a 50-foot ape can do battle with a lizard that dwarfs skyscrapers. In the meantime, Godzilla 2 director Gareth Edwards is currently deep into post-production on Rogue One: A Star Wars Story and further groundwork for this universe will be laid with Kong: Skull Island, which is due out on March 10, 2017.
The other pieces of news here conjure a big 'ol shrug. Warner Bros. has officially scheduled something for Dec. 25, 2018, a holiday date that tends to bring families to their local multiplex in great numbers so they don't have to talk to each other anymore after exchanging gifts. The other vague shuffling involves one of those unnamed DC superhero movies, which has moved from June 19, 2020 to July 24, 2020. The fact that Warner Bros. hasn't announced a title when they've otherwise laid out a detailed schedule for the rest of their Justice League-centric heroes could imply that this is a sequel to another film already on the way.
In any case, Warner Bros. isn't being shy with these release dates. Like every other studio with a few franchises to juggle, it's making its plans and laying groundwork years in advance. Maybe they'll toss us a bone and reveal a title sooner or later.