'Raiders!' Trailer: The Story Of The Greatest Indiana Jones Fan Film Ever Made Is Finally Coming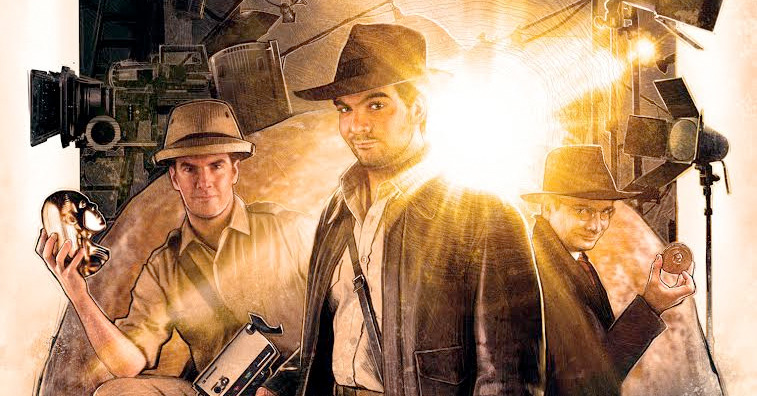 For years we've been hearing about Raiders!: The Story of the Greatest Fan Film Ever Made. The fan film at the center of the documentary is famous for being a passionate shot-for-shot remake of Raiders of the Lost Ark created by some of the most loyal and dedicated Indiana Jones fans, and now we're going to learn every gritty detail about how it was made.
Chris Strompolos, Eric Zala and Jayson Lamb began working on Raiders of the Lost Ark: The Adaptation when they were just kids, but they wouldn't finish it until 20 years later. Raiders! tells the story of how they made their film, lost their aspirations to become filmmakers, and reunited to finish the movie once and for all once it became a cult hit on the web.
Watch the Raiders documentary trailer after the jump.
Here's the trailer for Raiders!: The Story of the Greatest Fan Film Ever Made from Drafthouse Films:
This looks like such an inspiring story of kids with dreams and a passion for filmmaking. But there are also hints of some sadness and difficulty in store as well. Germain Lussier caught the film at South by Southwest last year and found a lot to love about it, whether you're a big Indiana Jones fan or not.
Raiders! will be hitting select theaters and VOD on June 17. However, you might want to seek out some special event screenings that will have a double feature of both Jeremy Coon and Tim Skousen's documentary and Chris Strompolos, Eric Zala and Jayson Lamb full fan film. Here's a list of all the locations that will have the double feature along with a Q&A afterwards
June 2 – Seattle (Northwest Film Forum)
June 3 – Portland (Hollywood Theatre)
June 9 – San Francisco (Alamo Drafthouse Mission)
June 10 – Austin (Alamo Drafthouse South Lamar)
June 11 – Houston (Alamo Drafthouse Vintage Park)
June 12 – Los Angeles (Cinefamily)
June 14 – Dallas (Alamo Drafthouse Downtown Dallas)
June 17 – New York (IFC Film Center)
June 18 or 19 – Chicago (Music Box Theatre)
June 20 – Boston (The Brattle Theatre)
June 30 – Kansas City (Alamo Drafthouse Main Street)
July 1 – Denver (Alamo Drafthouse Littleton)
July 2 – Denver (Sie FilmCenter)
Here's the official new poster for the documentary from IndieWire: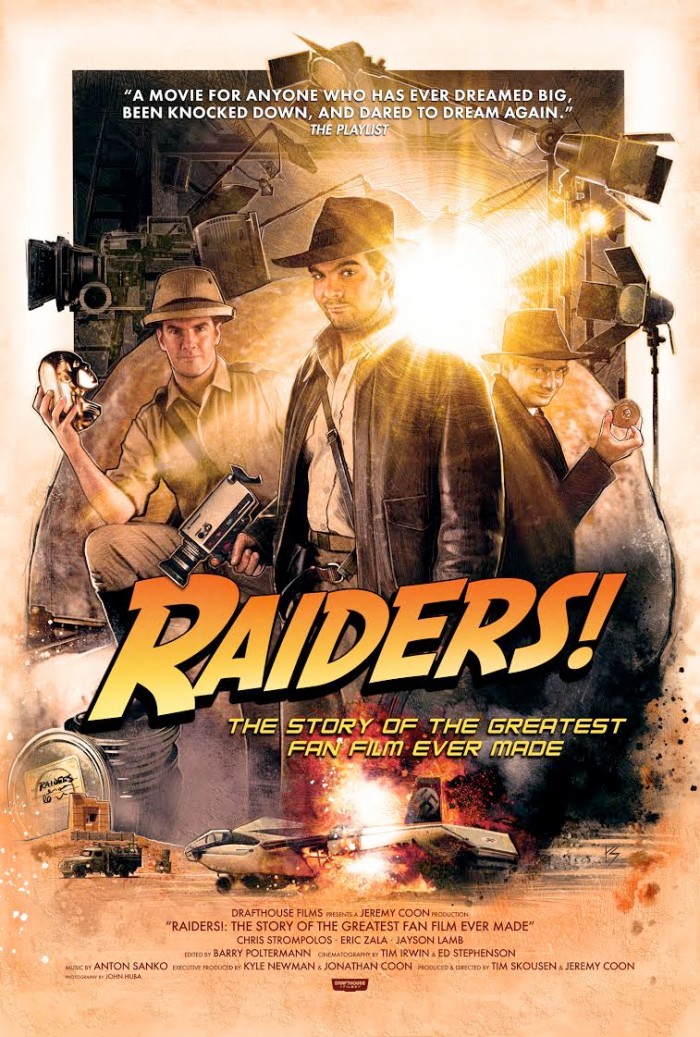 After Steven Spielberg's classic Raiders of the Lost Ark was released 35 years ago, three 11-year-old boys from Mississippi set out on what would become a 7-year-long labor of love and tribute to their favorite film: a faithful, shot-for-shot adaptation of the action adventure film. They finished every scene...except one; the film's explosive airplane set piece.
Over two decades later, the trio reunited with the original cast members from their childhood in order to complete their masterpiece. Featuring interviews with John Rhys Davies, Eli Roth and more, RAIDERS!: THE STORY OF THE GREATEST FAN FILM EVER MADE is just that: the story of this long-gestating project's culmination, chronicling the friends' dedication to their artistic vision—mixed in with some movie magic—to create a personal, epic love letter to a true modern classic.