Dwayne Johnson Promises New 'Jumanji' Will Respect And Honor Robin Williams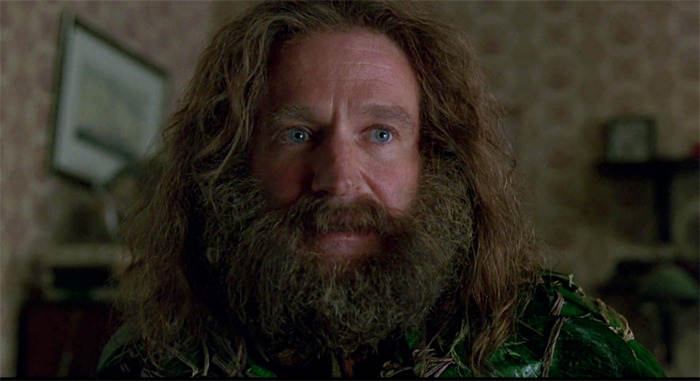 Last month brought news that this summer's Central Intelligence stars Dwayne Johnson and Kevin Hart would star in Sony Pictures' developing big screen remake of Jumanji. Since then, Johnson has been confirmed to produce and star in the film that will be directed by Bad Teacher and Sex Tape helmer Jake Kasdan. Now the Fast & Furious franchise star has taken to Instagram to reassure everyone that Robin Williams, star of the original 1995 film adaptation, would be respected and honored in the new take on the children's book written by Chris Van Allsburg.
Find out what Dwayne Johnson had to say about the Jumanji remake after the jump.
Here's the photo Dwayne Johnson posted to his own Instagram:
A photo posted by therock (@therock) on
The Rock posted this photo after having a meeting with director Jake Kasdan, producer Matt Tolmach and Johnson's own Seven Bucks production banner team. Here's what he had to say specifically about how he plans to honor Robin Williams in the new movie:
An important thing that I want to be honest and bring up is Robin Williams. The love and respect I have for this man is boundless. You have my word, we will honor his name and the character of "Alan Parrish" will stand alone and be forever immortalized in the world of Jumanji in an earnest and cool way. I have an idea of what to do and I think his family will be proud. I also think Robin is somewhere lookin' down and laughing, remembering the first time we met backstage and I (for the first time ever) was a star struck bumbling idiot that couldn't even get my words out. Idiot. He literally calmed me down w/ that smile and laugh. But that's for another fun story down the road.
Could this idea keep the mythology of the original movie intact? Or will there merely be a reference to Alan Parrish's name somehow? That's something we probably won't know until the movie, written by Con-Air and High Fidelity scribe Scott Rosenberg, hits theaters on July 28, 2017.
Otherwise, Dwayne Johnson teased what we can expect from the movie by saying the Jumanji remake will have five major roles. Furthermore, Johnson said, "Been so damn cool to see all my actor buddies push their projects aside so hopefully they can come play in our world. Should have cool casting announcements this week. Will keep you posted." More than likely, one of them will be Kevin Hart, but that hasn't been confirmed yet. Stay tuned for more soon.