Director Lee Daniels Departs Long-Gestating Richard Pryor Biopic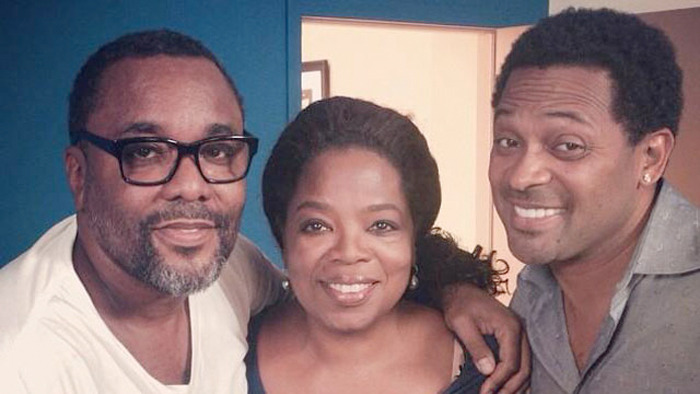 A biopic about legendary comedian Richard Pryor has been developing long enough that Eddie Murphy was once considered for the lead role, but has since been hired to play the father of the iconic comic, who will instead be played by Mike Epps. The project finally seemed like it was on track to make it in front of cameras with Lee Daniels at the helm, but the filmmaker behind The Butler and Precious has now fallen away from the project, leaving it without a director.
Find out more about Lee Daniels leaving the Richard Pryor biopic below.
The Hollywood Reporter reveals Lee Daniels will no longer direct the film because The Weinstein Company doesn't want to wait for his schedule to clear up for him to be able to direct the film. The project was meant to start shooting this October, but Daniels asked to delay production, and they just weren't willing to wait. Daniels has been quite busy with the hit music industry drama Empire at Fox, and he's also developing another music-driven show at the network called Star, and those two projects are taking up pretty much all his time.Richard Pryor: Is It Something I Said? has been in the works for years with a script from Dreamgirls director Bill Condon. The film runs through the life of the comedian beginning with his early years as one of four children living in a brothel run by his grandmother, where he was also sexually abused. Pryor was left in his grandmother's care when his alcoholic, prostitute mother abandoned him. All that was undoubtedly fuel for the comedic fire that would ignite his career.
Pryor started his career in New York City, performing in clubs alongside the likes of Bob Dylan and Woody Allen, but he would catch a huge break when he moved to California and got a record deal. From there he became one of the most successful comedians of all time, known for his controversial, vulgar but raw and honest brand of comedy. He's been cited as an influence on countless comedians over the years.
Mike Epps has been set to play the comedian for a couple years now (he was in the running for the role back in 2005 as well), and he was already working with Daniels to get the film on track, going so far as to have a table read not too long ago (which is where the header photo comes from). Epps has said 50% of the movie will be composed of stand-up performances, which seems like a bit much, but seeing Epps do that sounds pretty intriguing.
The rest of the cast is said to include Oprah Winfrey as Pryor's grandmother, Kate Hudson as Pryor's widow Jennifer Lee Pryor, and Tracy Morgan as comedian Redd Foxx. Eddie Murphy was slated to play Pryor's father, but he's not mentioned in this latest update, so maybe he fell away from the project as well.
As of now, The Weinstein Company is looking for a new director and they hope to find out that can keep them on schedule to begin production this fall. Hopefully the cast sticks around to keep the project up and running so it doesn't get delayed yet again.