Watch Paul Thomas Anderson's New Radiohead Music Video Online Or In 35mm At Select Theaters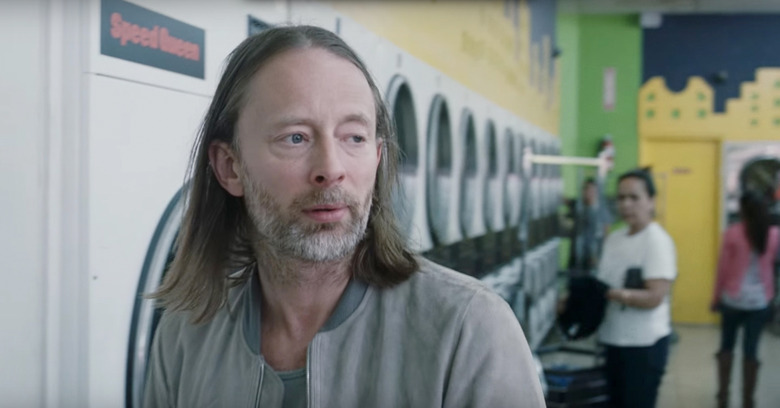 Just before the weekend, Radiohead debuted a new music video along with news that their new album would arrive on May 8th (which means it's available now). What was cool about the video was that it was directed by none other than Boogie Nights, Magnolia, The Master and Inherent Vice director Paul Thomas Anderson, and you can watch it online right here.
However, if you'd rather have an opportunity to see the music video on 35mm in movie theaters, then there are some fantastic locations where you can do just that. So check out the video after the jump, and find out where you can see the video in theaters. 
Here's Radiohead's music video for "Daydreaming" from director Paul Thomas Anderson:
Otherwise, The Wrap reports folks in Los Angeles can see the Radiohead Daydreaming music video on the big screen at The Egyptian in Hollywood, The Aero in Santa Monica and Quentin Tarantino's New Beverly Cinema. All of these theaters have a 35mm projector, and they also have incredible showcases of cinema, both new and old, all the time. Even if you don't go to the theater just to check out this Radiohead music video (which will be played as pre-show entertainment before movies), you should go to see one of their many great programming line-ups.
If you're not in Los Angeles, New York's Metrograph confirmed they have a print on Twitter, Chicago's Music Box Theatre did the same, and some of Alamo Drafthouse's locations will have it as well. All of those are great movie theaters with outstanding programming as well.
It's this kind of programming that makes me wish more movie theaters did cool things like this before their movies instead of the awesome pre-show that's just advertisements for TV shows and local businesses. The New Beverly plays various pre-show entertainment, and it's a remnant of old movie-going. That's where Looney Tunes cartoons used to play before they went to television, and I wish we would get more of that today.
The music video is nothing remarkable, especially if you're not really a Radiohead like myself, but there is something rather relaxing about the track and the video. If you want to see more of what Radiohead did in the video department leading up to the release of their new album, check out this stop-motion music video right here.