The Best & Worst Sketches From Brie Larson's 'Saturday Night Live'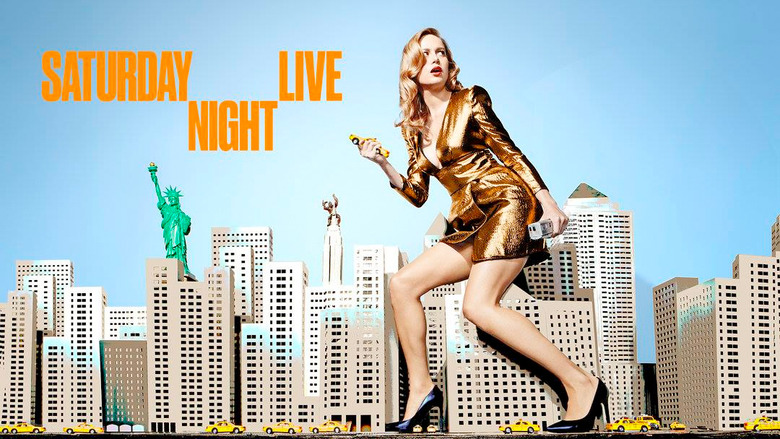 This Mother's Day weekend, it seemed appropriate that the host of Saturday Night Live was Brie Larson, fresh off her Oscar-winning role as a traumatized but strong mother in the adaptation of Room. In adorable fashion, Larson's real mother was in attendance for SNL and even made an appearance with a few of the other cast members' mothers. As for the rest of the show, it was hit or miss, but the most surprising aspect was how SNL chose to tackle political satire this week, and it worked better than most of the other sketches they've tossed up this election season. Plus, there's a pretty damn great Game of Thrones sketch to check out as well.
We run through all the best and worst sketches from the Brie Larson Saturday Night Live episode after the jump.
The Best
Game of Thrones: Jon Snow – It's kind of amazing to me that a hardcore fantasy show like Game of Thrones is popular enough to warrant being lampooned on Saturday Night Live. It really is an amazing time to be alive. This one perfectly parodies the long lead-up to the return of Jon Snow that fans knew was coming. This is the cable equivalent of American Idol going to commercial every five minutes during a results show. I loved the self-aware characters inserted into the scene played by Cecily Strong and Brie Larson, and Taran Killam does a pretty good Davros Seaworth impression.
New Barbie – Saturday Night Live was in desperate need of doing political satire in a new way outside of just mocking cable news, debates and press conferences, and this was a great way to do it. It mocks political correctness, Hillary Clinton and the election altogether. It's just great satire. That's all there is to it.
Quiz Whiz 2018 – It's not often that you get a sketch on Saturday Night Live with a twist ending, and it's even better that this was a hilarious one. Set in the future, this sketch reminds us that in a couple years we won't care at all who the runner-up was to the Republican presidential nomination, but it does so with the great revelation that not even Ted Cruz's wife will remember. Good stuff.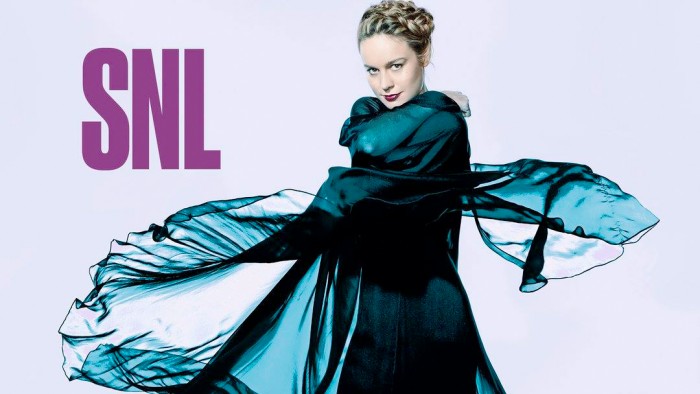 The Average
Near-Death Experience – I never would have though the Kate McKinnon character from the Ryan Gosling episode of SNL last year would have ended up recurring, but I was certainly happy to see it happen. This one wasn't quite as funny as the first iteration, but it's funny to see that Bobby Moynihan and Aidy Bryant still have trouble keeping a straight face, and even Kate McKinnon almost breaks, which is an extreme rarity. Here's hoping they do it again but make it a bit better.
Church Lady – While it was cool to see Dana Carvey back as this famous SNL character for the first time in over five years, it just didn't quite work as well. Even the applause break for "Isn't that special?" felt forced. The mockery of Ted Cruz and Donald Trump by this particular character felt appropriate, but also easy. But at the very least, this was better than the usual political sketches used in the cold open.
Hologram Album – When this first started, I was excited to see where this concept went. But it turned out just to be a showcase of impressions. While I like the idea of old, famous singers taking on modern hits in this way, it just felt like something was missing. The highlight was undoubtedly Taran Killam as Roy Orbison and Jay Pharoah as Tupac Shakur.
The Worst
Baby Shower – We all knew where this was going as soon as the haircut was mentioned. The listing of common things that everyone's mothers do was pretty funny, but that's about all there was to this sketch. It was cool seeing all the female cast members rounded up for this one, but I just wish there was something more to it.
Kickstarter – Whenever Kyle Mooney and Beck Bennett get together for a short like this, it's hit or miss. Sadly, even though the Chris Fitzpatrick school president campaign video from 2014 is one that I loved, the character's return with this Kickstarter feels a little too over-the-top to work as well. Though I will say that Beck Bennett's character in this video is outstanding.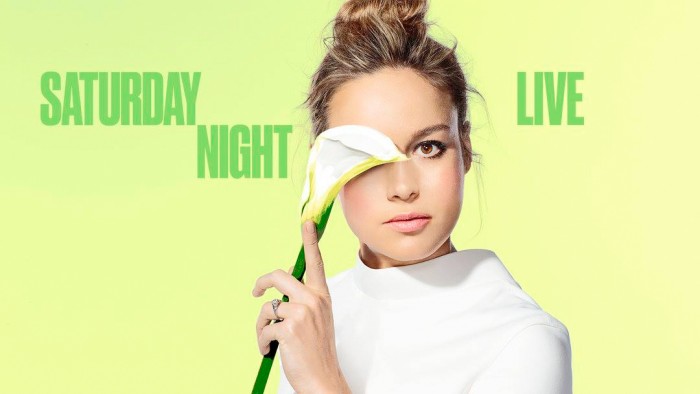 Weekend Update
The first part of this Weekend Update was great, if only because Colin Jost and Michael Che kept building on what the other was saying about Donald Trump, Ted Cruz and the election. It died down a little after that, but there was almost some real interaction and banter between the two to make it a little more fun.
Laura Parsons On the Presidential Race – This character of Vanessa Bayer's is becoming one of my favorite Weekend Update bits. She's just so good at that phony child actor voice, and the way she says the most dark and depressing news in the most cheerful way is so earnest that you can't help but laugh.
Sasheer Zamata On the N-Word – Sasheer Zamata is clearly not used to doing a Weekend Update segment like this, so I'll cut her a break on having some bad timing and pausing a little too long to mess with Colin Jost a bit. However, some of the interaction between the two felt like something that Colin Jost and Michael Che need more often. I feel like the content would have worked better if it was delivered with a little more attitude and confidence.
Pete Davidson On Mother's Day – Pete Davidson is so young! This was more of a cute segment than anything, especially with Pete Davidson's Mom making another appearance, but it did have a few good chuckleworthy lines in there.
The Host
Oscar-winning actress Brie Larson made for a fun host on SNL, and it really seemed like she was game to have some fun with her first time in Studio 8H. However, they didn't really give her much to do. Russell Crowe got to be a little more crazy in his episode, even if he was barely in the show. Brie Larson wasn't around much more, but she didn't get to let loose nearly as much as Crowe did. Hopefully Larson will be invited back again for an episode that lets her open up her comedic chops a bit more.
The MVP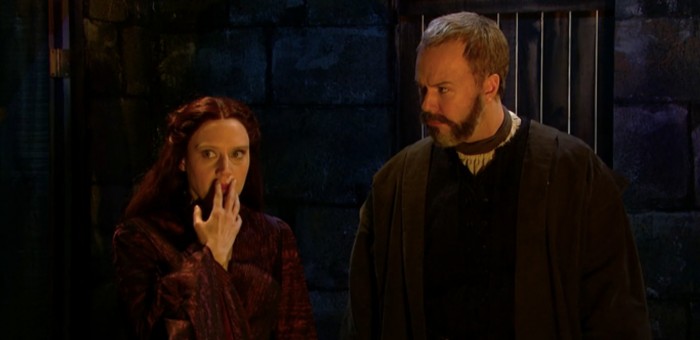 Kate McKinnon and Taran Killam – I had a really hard time choosing between the two, so they both get it. Each of them were great in the Game of Thrones sketch, so they were on even footing there. And then Killam really nailed his Ted Cruz impression in the Church Lady sketch while Kate McKinnon perfectly reprised her character from the alien abduction interrogation sketch.
The Final Word
Since we're coming up on the end of the season, the cast and writers seem to be tired. They're not exactly phoning it in, but they're not delivering their best. It's a shame that Brie Larson got the short end of the stick by not getting to do much in this episode, but surely she'll be back at some point. Here's hoping that they get their energy back for the final two episodes of the season to go out with a bang.
We'll be back with a review next week after Drake pulls double duty as host and musical guest.