Sharon Stone Will Appear In A Marvel Movie, And We Hope It's 'Ant-Man And The Wasp'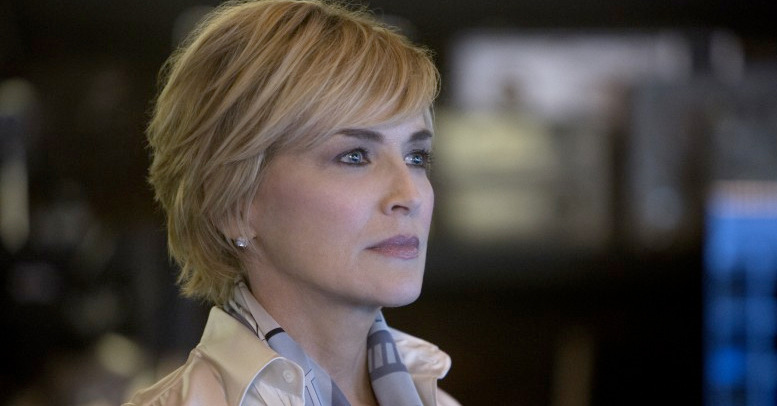 Due to the ageism that exists for female actresses in Hollywood, we haven't seen much of Sharon Stone in the more popular movies of the past decade. In the past 10 years she's had parts in Alpha Dog, Bobby, Lovelace, Fading Gigolo and that awful Basic Instinct sequel in 2006. Stone even starred in her own series called Agent X on TNT in 2015, which has since been canceled. However, a career boost might be in her future after a certain comic book movie studio gives her a role.
While appearing as a guest on The Late Late Show with James Corden (via local news affiliate WBT, brought to our attention by ComingSoon.net), the Basic Instinct star revealed that she will have a role in an upcoming Marvel Studios movie. And the way she worded this revelation makes us think that it will be for the upcoming sequel Ant-Man and The Wasp. Find out more below.
Here's what Sharon Stone told James Cordn on his show when asked if she would consider doing a superhero movie:
"I am going to do a Marvel movie. I'm just doing a wee part in a Marvel movie, upcoming, and I can't tell, because you know, you have to sign confidentiality agreements. But I'm going to do a wee part in a Marvel movie now. That's it."
Notice how she specifically say a "wee part" twice? The Ant-Man franchise certainly has a lot to do with size, specifically superheroes who are small. But who would Stone play? How about Hank Pym's wife and Hope Van Dyne's mother, Janet Van Dyne?
Janet Van Dyne is believed to be dead after she went subatomic to diffuse a bomb and never came back. Hank Pym recounts the story to Hope while simultaneously revealing that she was his sidekick known as The Wasp, which is why he decides to pass on the new prototype suit he was previously to her.
However, something in Ant-Man hinted at the fact that she was alive, and director Peyton Reed confirmed as much. One of the easter eggs in Ant-Man occurs when Scott Lang is zooming through the quantum realm, having gone subatomic in order to defeat Yellowjacket. Both as he enters and leaves, there are two quick flashes of a silhouette that clearly resemble The Wasp. Here's what Reed said on the matter, without mentioning Janet Van Dyne specifically:
"I don't know if you caught any of the imagery as Scott is going down into the quantum realm, you might be able, on repeat viewing and definitely when you get the Blu-ray, there's something the audience can see down there that Scott doesn't see, that, may play a larger role."
Also, let's not forget that Sharon Stone and Ant-Man co-star Michael Douglas once shared the screen together in the steamy thriller Basic Instinct. A reunion for those two stars as husband and wife would be pretty fun. The question is, would the role be a significant one or would it actually be a small role?
Maybe the role isn't even for Ant-Man and The Wasp but something else. If Marvel didn't have to cast a certain superhero role young enough so the chosen actress can star in plenty of sequels, Stone would make a hell of a Captain Marvel. But as of now, we're pretty confident we'll see Sharon Stone in Ant-Man and The Wasp.
Just for fun, don't forget that James Corden previously recreated that famous Basic Instinct scene with Michael Douglas reprising his role and Corden stepping in for Sharon Stone:
Stay tuned to see if any more details emerge from this Sharon Stone casting news.