Broadway's 'Cats' Will Prowl Into Movie Theaters Thanks To 'Les Miserables' Director Tom Hooper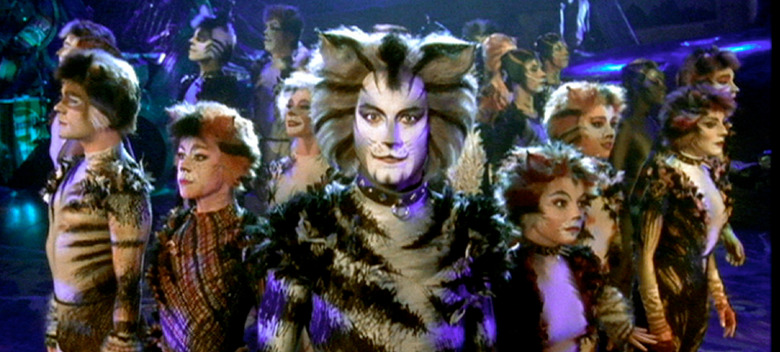 We may receive a commission on purchases made from links.
After bringing Les Misérables to the big screen back in 2012, earning a Best Picture nomination and a Best Supporting Actress win for Anne Hathaway, director Tom Hooper has his sights set on another iconic Broadway musical that first debuted in the 1980s.
Andrew Lloyd Webber's musical Cats will get the big screen treatment from Tom Hooper, who will both produce and direct the film for Universal Pictures and Working Title. If you're somehow not familiar with Cats, or you only know the title, hit the jump for some details.Entertainment Weekly confirmed that Tom Hooper will direct the Cats musical movie after The Sun, and more recently The Daily Mail, linked the filmmaker to the project. This comes after Hooper directed The Danish Girl for Universal and Working Title last year, which seemed destined for a lot of Oscar love, but only got attention for costume and production design, as well as performances from Eddie Redmayne and Alicia Vikander, the latter winning the Best Supporting Actress award.
Based on Old Possum's Book of Practical Cats by T.S. Eliot, Cats is one of the most famous Broadway musicals of all time, and it's also one of the longest running. Coincidentally enough, it'll be coming back to stages in New York this summer, just in time to renew interest in the show before Hooper turns it into a movie.
Premiering in 1981, the musical follows a consortium of cats called the Jellicles, who come together for an annual event where one lucky cat feline is chosen to ascend to heaven and be reborn. Here's a performance of one of the most renowned songs from the production:
The musical was so popular that it received its own home video release, and it's still available on Blu-ray and DVD for you to check out. But at this point, you might as well wait to see what Hooper does with the big screen version. Since Cats won several awards after its premiere, including Best Musical at both the Laurence Olivier Awards and the Tony Awards, there's a chance it could end up in the running for an Oscar if Hooper does his job right.
Personally, I'll be interested to see if Hooper employs the same production tactics that he did on Les Misérables, where he had the on-screen talent actually sing the songs while shooting on set instead of the usual method of lip syncing with a previously recorded version of the song. It did lend a certain level of authenticity to the proceedings, but it might prove more difficult under all that cat make-up and whatnot.