'Supergirl' Moves To The CW For Season 2 [UPDATED]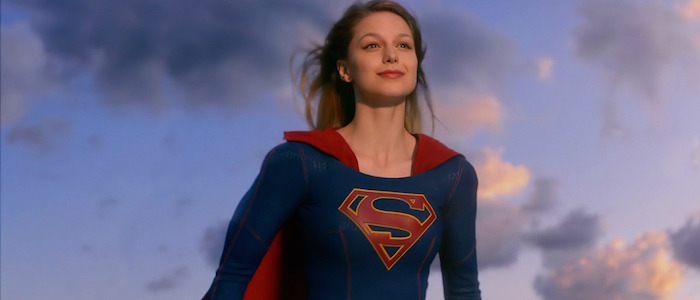 UPDATE: TheWrap has confirmed that Supergirl will return for a second season on The CW. Production will also move from Los Angeles to Vancouver (where The CW's other DC Comics dramas are shot) to save costs. Our original story from May 5, 2016 follows.
Right now the future of Supergirl is up in the air. The series starring Melissa Benoist completed its first season back in April, and CBS has yet to officially announce that the show has been renewed for a second season. However, there might be a good reason for that. A new report reveals that while CBS wants to bring the show back, it's hard for them to justify bringing it back with the price tag of about $3 million per episode due to licensing fees. And when you look at the show's ratings, spending that kind of money on the show just doesn't make sense. There might be a solution, though.
CBS just so happens to co-own The CW with Warner Bros. Entertainment, and it sounds like there may be a potential plan to move Supergirl over there. But some sacrifices will have to be made to keep it afloat. Find out more about Supergirl moving to The CW after the jump.
The Wrap reported on the possibility of The CW Supergirl move, but nothing is remotely official yet. In fact, some of the parties in the know that the trade spoke to are regarding this news as nothing more than a rumor. But all things considered, it would make perfect sense.
Right now The CW is home to three DC Comics superhero television shows. Arrow, The Flash and DC's Legends of Tomorrow all call The CW their network home, and it's working out pretty well for all of them. It's a cool little DC Comics television universe, and it's superior to anything that Fox is offering with their ridiculous Gotham series. So sending Supergirl over to The CW would be a pretty smart move, especially after the crossover episode featuring The Flash happened in this first season.
But again, the downside to moving over to The CW would be a much smaller budget. The CW just wouldn't be able to pay for a show that's as expensive as Supergirl, so plenty of cuts would be made. That could create some problems in the visual effects department, but the network has been able to keep The Flash going strong with a limited budget, so it's not impossible.
Supergirl has plenty of fans, but after the show racked up 13 million viewers for the series premiere last October, about half of those viewers has dropped throughout the rest of the season. Those ratings wouldn't be so bad over at The CW.
As of now, this is just a rumor, but CBS has their upfront presentation for the next TV season in two weeks. Therefore, a decision will have to made as to what will happen with Supergirl very soon. Stay tuned to see what happens.