'E.R.' And 'Under The Dome' Star Eriq La Salle Joins 'The Wolverine 3'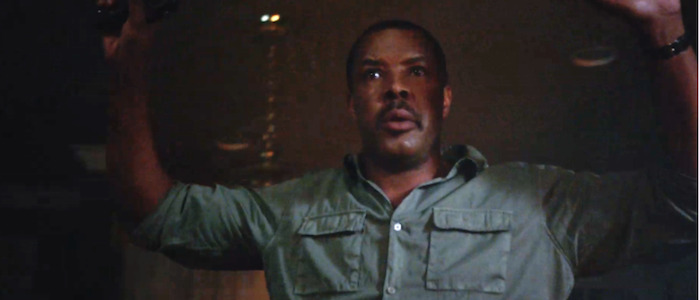 20th Century Fox has been holding their cards close to the chest when it comes to The Wolverine 3. Although the film is due out in less than a year, we know precious little about the production beyond a list of names that are set to do work behind and in front of the camera. Now, we can add another name to that list. Eriq La Salle has joined has joined the cast of the third solo Wolverine film and, you guessed it, his role is being kept under wraps.
Variety broke this particular piece of casting news, but beyond his joining the roster, there's not much to dig into here. Although The Wolverine 3 will reportedly adapt the famous "Old Man Logan" storyline (which follows an aging Wolverine in a desolate future), I can't even offer an educated guess about who La Salle could be playing. The X-Men movies tend to use source material as more of a suggestion than anything else, so your prediction is as good as anyone else's at this point. The only sure thing is that Hugh Jackman is going to stab and slash a whole bunch of people.
La Salle is best known for playing Dr. Peter Benton on 171 episodes of E.R., but he's been a regular all over the television landscape. In recent years, he's popped up on shows like 24, How to Make It in America, A Gifted Man, and Under the Dome. If his IMDB page is to be believed, The Wolverine 3 will be his first feature film role since 2006's Johnny Was.
This is just one of many casting announcements from this film to arrive in recent weeks. British actor Stephen Merchant joined the cast in an unknown role, but considering the types of characters he tends to play, we can probably assume that he'll be some form of comic relief. Boyd Holbrook will play the lead villain of the film, "a relentless, calculating and intense head of Security for a global enterprise" who is an original character created just for this movie. Meanwhile, Richard E. Grant will play some kind of mad scientist.
It's not clear if any other regular X-Men characters will fill out of the margins of the film, but early reports indicated a role for Patrick Stewart's Professor X and recent rumors suggest an appearance from X-23.
The Wolverine 3 (or whatever it ends up being called) is set to arrive in theaters on March 3, 2017. The Wolverine director James Mangold is back in the director's seat and David James Kelly wrote the screenplay.