More Modern VHS Cover Art For 'The Force Awakens', 'Deadpool' And More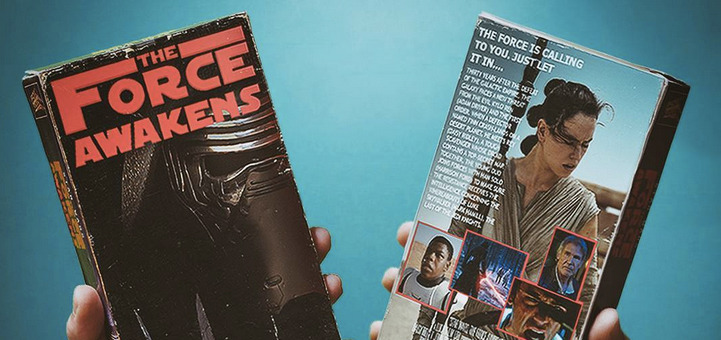 Late last year, we highlighted some of today's popular, contemporary movies that had been given a makeover as if they were released on VHS tapes, appearing just as they would on the shelf of a Blockbuster video store. Now another artist has done the same thing, but his designs are a bit more impressive since they involve actually transferring the movies in question to VHS.
Off Track Outlet has designed some impressive modern movie VHS covers for films such as Star Wars: The Force Awakens, Deadpool, Jurassic World, Big Hero 6 and even Rogue One: A Star Wars Story. Check them out below!
Here's some of the modern movie VHS covers from Off Track Outlet's Instagram (via The AV Club):
My favorite is that covers for The Force Awakens, because it's inspired the trilogy collection that I had on VHS when I was a kid. Plus, I like that the Rogue One artwork takes a cue from the Special Edition VHS release of the original trilogy. Even though those versions of the movie aren't the best, the artwork by Drew Struzan was top notch.
Again, these VHS covers make me miss the days of walking through the aisles of a video rental store, figuring out what I wanted to pick up to watch that weekend. It's a shame that VHS doesn't have some kind of superior quality over Blu-ray or DVD like vinyl records do when compared to CDs or even most MP3s. Sadly, watching a VHS tape is almost torture after watching the clear picture that comes on today's home video releases.
For all you Wes Anderson fans out there, it looks like the filmmaker's entire collection is coming soon: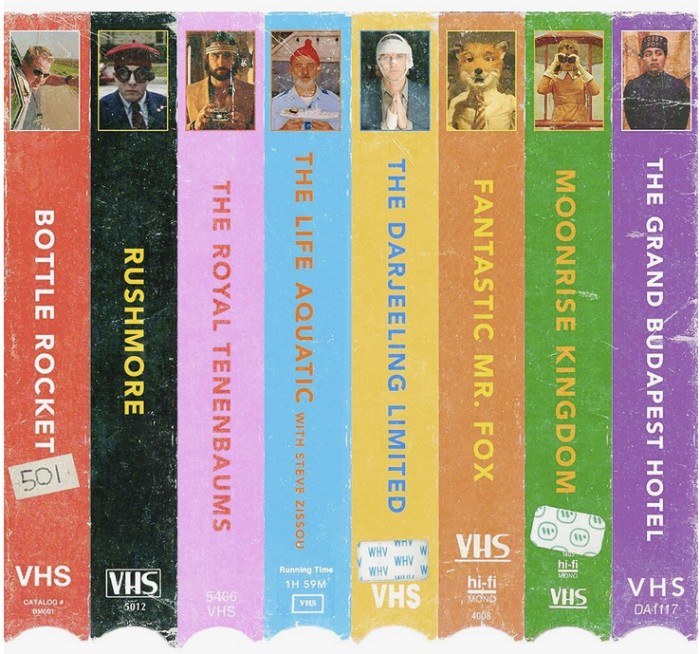 Stay tuned to Off Track Outlet's Instagram for even more cool VHS artwork.