'Scream' Season 2 Trailer: Because Every Serial Killer Has An Accomplice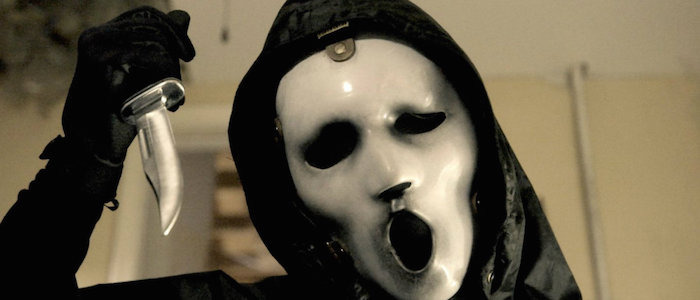 I rolled my eyes harder than anyone when it was revealed that MTV was making a new television series based on the Scream movies. However, a few trusted friends and colleagues have told me that my negativity was misplaced. I have yet to actually eat my words, but enough serious horror fans have informed me that my decision to not watch the first season of this show was a poor one and that the negative early reviews were off-base. With the new season arriving later this month, it seems that I officially have a fire lit under me to actually watch this show, even if it's just an excuse for me to tell everyone that they're wrong.
Igniting that fire is the new trailer for the show's second season, which gives away some of the first season's biggest plot twists. Tread carefully if spoilers matter to you and you haven't caught up with season one quite yet.
Although the first season revealed the identity of the masked murderer stalking the town of Lakewood, the season two trailer suggests that the first killer wasn't alone in committing their crimes. Naturally, everyone in this preview is like "Nah, all of that is over! We're safe now!", setting the stage for a new body count. Look, if all of the potential victims in a slasher story didn't underestimate the need for people in their social circle to dress like monsters and run sharp weapons through other people for mysterious reasons, the horror genre wouldn't exist.
Between this, American Horror Story, The Walking Dead, and Scream Queens, horror is certainly having a moment on the small screen. The news that MTV hired new showrunners for this season is interesting and showcases just how much they want to have a piece of this particular pie. Despite the passionate fans I have encountered, it seems like the network is desperate to improve those ratings and attract larger audiences by any means necessary.
Here's the official synopsis of the new season:
Season 2 of Scream picks up with Emma's (Willa Fitzgerald) return to Lakewood after several months at a retreat, where she tried to recover from the horrors of last season. Everyone is walking on eggshells around her, questioning whether she has truly gotten over the Killer's crimes. Meanwhile, Audrey (Bex Taylor-Klaus) is hiding her connection to the Killer, but is getting harassed by someone who knows the truth. Brooke (Carlson Young) and Jake (Tom Maden) are also keeping secrets—they are hiding a budding romance from Mayor Maddox (Bryan Batt). And, Noah (John Karna) is getting closer and closer to the truth about the season 1 murders. Lakewood's murderous past, both recent and distant, are once again brought to focus – with this Killer's psychotic mind-game intent on bringing Lakewood's heroes down in a storm of betrayal and bloodshed.
Scream season 2 premieres on Monday, May 30, 2016 on MTV.