Paramount Getting Ready For 'Star Trek 4'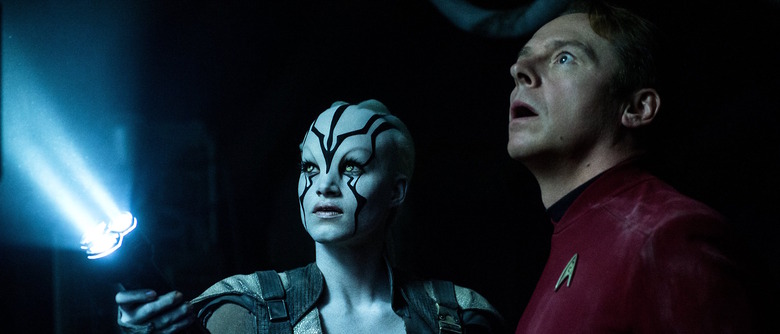 Paramount would like you to boldly go where you have already gone before: back to your local multiplex for another Star Trek movie. As Justin Lin's Star Trek Beyond sails toward its summer 2016 release, the studio is reportedly getting its ducks in a row for Star Trek 4, as the next next installment of the sci-fi saga will be referred to for the time being. 
Trek Movie reports Paramount Pictures has registered the title Star Trek 4 with the MPAA. Yes, if you want to get all technical about it, the real Star Trek 4 is 1986's Star Trek IV: The Voyage Home. But this filing probably isn't about that. It seems pretty safe to assume it's about the next chapter in the "alternate timeline" series that began with J.J. Abrams' Star Trek in 2009.
Although Star Trek Beyond won't hit theaters for another couple of months, it's not unusual for studios to start plotting sequels well in advance. At a time when franchises have their intricate, interconnected storylines mapped out through 2019 and beyond, early planning is just common sense. In fact, this isn't even the first move Paramount has made for Star Trek 4 — the studio has already gone through the trouble of securing series leads Chris Pine and Zachary Quinto for a fourth film, giving the stars a hefty pay raise in the process.
The registration doesn't indicate that the studio has given a green light to Star Trek 4. But it's a necessary first step to get the ball rolling, so it suggests that the studio at least intends to make another Star Trek. And why not? Star Trek is a massively popular brand name and the past two films have been solid, if not incredible, performers for the studio. Unless Star Trek Beyond really bombs, it seems more likely than not that the studio will proceed with another movie.
While we wait for Star Trek 4, Star Trek Beyond arrives July 22. A new Star Trek TV series (which will not be connected to the current big-screen Star Trek universe) arrives in 2017.