'Space Jam 2' Is Really Happening With LeBron James And 'Star Trek Beyond' Director Justin Lin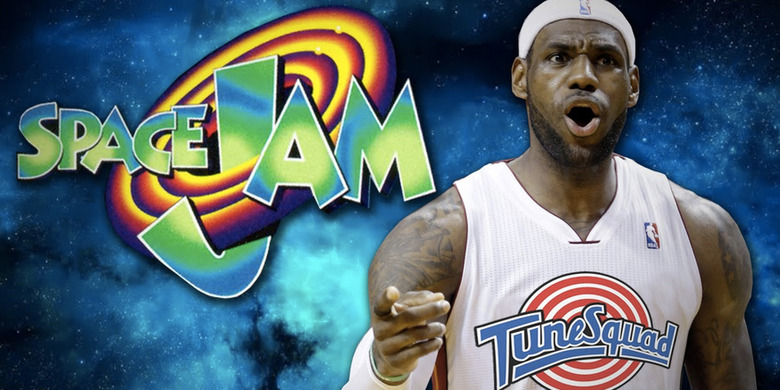 Over two years ago, a rumor began circulating that Warner Bros. Pictures might be putting together a Space Jam sequel with NBA player and Trainwreck star LeBron James in the lead role. However, shortly after the rumor spread it was shot down. Then last summer, the athlete signed a movie and TV deal with the studio, reigniting speculation that Space Jam 2 could actually happen. Now the sequel is officially in development Get the details below.
THR reports Warner Bros. is currently in talks with Fast and Furious 6 and Star Trek Beyond director Justin Lin to direct Space Jam 2 with LeBron James in the lead role. Right now the project is early in development and the studio is still in talks with Lin to direct, but a writer has also been hired with Bad Words scribe Andrew Dodge tasked with scripting duties.
Since it's early, there are no details as to what the story might be for Space Jam 2. But I wouldn't be surprised if it's a rehash of the original live-action/animation hybrid that featured Michael Jordan teaming up with the Bugs Bunny, Daffy Duck and the entire cast of Looney Tunes for an epic, galactic basketball game.
For those who are somehow unaware, the film followed the Looney Tunes as they faced the prospect of being abducted and turned into enslaved attractions at an amusement park somewhere in the galaxy. In order to fight for their freedom, they challenged the tiny aliens tasked with abducting them to a basketball game. But the aliens end up stealing the talent of five professional basketball players, turning themselves into Monstars. Therefore, Bugs Bunny and all his pals have no choice but to bring Michael Jordan into their world to play on their team, the Tune Squad.
The film is a nostalgic '90s favorite, and while it's not exactly the most high quality family film, it stays true to the spirit of Looney Tunes and features some great cameos from the likes of Bill Murray and Larry Bird. It was quite the success back in 1996, earning over $230 million worldwide, but I'm not sure there's the same brand recognition for Looney Tunes among kids today. Plus, there's always some argument to be made as to whether or not LeBron James is truly worthy of stepping into Michael Jordan's shoes. But that's for all you sports fans to debate in the comments.
At the very least, while this seems like a cash grab simply for nostalgic purposes, LeBron James seems to be a much better actor than Michael Jordan was in the original film. He was hilarious in Trainwreck, and it should be interesting to see how he plays off the Looney Tunes in the sequel. Bringing Justin Lin on board to direct seems like a waste of his blockbuster talent, but maybe he'll make the sequel even more epic than the original.
Anyone out there excited for Space Jam 2?