Rumor: James Wan May Not Stick With 'Aquaman' [UPDATED With Response By James Wan]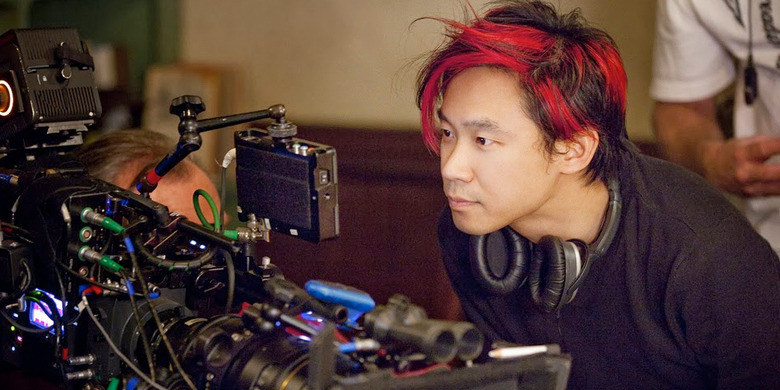 UPDATE: James Wan has responded on Twitter to rumors of trouble on Aquaman. See his comments below.
Just yesterday, The Flash lost director Seth Grahame-Smith, creating some uncertainty and instability for the future of the DC Comics film universe. The report cited creative differences between the filmmaker and the studio as the reason for Grahame-Smith's departure, but it sounds like that might not be the only trouble Warner Bros. Pictures is having behind the scenes.
A new rumor from Birth.Death.Movies says James Wan is "feeling tremendous amounts of trepidation" about directing Aquaman, which he's been attached to since last summer. Apparently Wan is in the midst of figuring out if he really wants to stay on board the comic book blockbuster featuring Jason Momoa in the lead role. Find out more about the potential of James Wan leaving Aquaman and more DC Comics movie woes after the jump.
Wan's hesitancy to take on such a huge movie like Aquaman, especially after the strenuous experience he had directing Furious 7, isn't surprising. Even outside of having to deal with Paul Walker's death complicating the production, the experience was still a difficult one for him. After all, the stress of blockbuster filmmaking is one of the reasons Justin Lin stepped away from the Fast and Furious franchise to allow Wan to step up, and there's even more pressure for a film like Aquaman.
While you might think Wan would be making a mistake by walking away from a project like this, in the end, it sounds like it could just be a stressful situation that he doesn't need. It's not as if he already doesn't have a good relationship with Warner Bros. with The Conjuring 2 coming this summer and another horror flick called Lights Out coming this year as well. Why risk hurting that relationship with a movie that could prove to be a very tumultuous experience.
UPDATE: Wan weighed in with a couple of tweets that seem to signal all is well with his Aquaman movie.
So what's going on over at Warner Bros. to create problems with their filmmakers? It sounds like the studio is just trying to be more hands-on with regards to the future of the DC Comics movie universe after Batman v Superman: Dawn of Justice wasn't quite the hit they'd hoped.
Even though Batman v Superman was hardly box office failure for the studio (it has $856 million worldwide right now), it didn't bring in as much as the studio was hoping, and the reaction from critics didn't help. Even the reaction among general audiences wasn't as good as the studio had hoped, though the film does have its vocal fans, and director Zack Snyder and producer Geoff Johns were really shocked by their reaction.
The result has been Warner Bros. standing at odds with the vision that Snyder has for Justice League, however, there couldn't be a huge shake-up behind the scenes without hurting Batman v Superman at the box office. Now Justice League is already in production in London, and the studio seems to be trying to keep everything from spiraling out of control.
It's not entirely clear why the studio is clashing with filmmakers besides Zack Snyder, but it's likely just so they can figure out the best way to keep the DC Comics film universe from turning into a complete disaster. At the very least, it looks like Suicide Squad has the potential to create some faith in the future, and the promise of a solo Batman movie with Ben Affleck directing and starring is a pretty safe bet.
Honestly, it's really disappointing to hear that there's so much drama behind the scenes of these movies. Even though I didn't love Batman v Superman, I was still hopeful that the rest of the DC Comics universe would get sorted out properly in order to make it work. But all of this sounds worrisome. Since this update is just a rumor for now, we'll just have to be patient to see what happens.
Are you worried about the future of the DC Comics movie universe?