Elisabeth Moss To Lead Hulu's 'The Handmaid's Tale'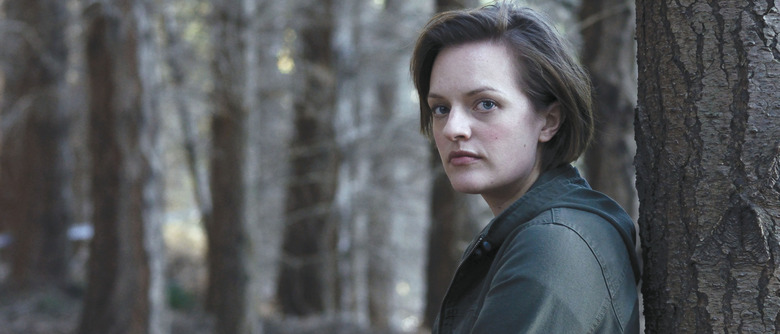 Elisabeth Moss is entering the brave new world of streaming television. The Mad Men and Top of the Lake actress is set to star in an adaptation of Margaret Atwood's dystopian classic The Handmaid's Tale, which has already received a straight-to-series order at Hulu. 
According to The Hollywood Reporter, The Handmaid's Tale TV series will consist of 10 episodes to debut in 2017. MGM Television is producing. Bruce Miller (The 100) wrote the script and will executive produce alongside Fran Sears and Warren Littlefield. Daniel Wilson, who produced the 1990 Handmaid's Tale movie starring Natasha Richardson and Robert Duvall, will also executive produce. Atwood herself is on board as a consulting producer. Production will begin later this year.
Hulu offered a synopsis of its Handmaid's Tale adaptation, which sounds pretty close to Atwood's original novel. Moss will play Offred, the protagonist.
The Handmaid's Tale is the story of life in the dystopia of Gilead, a totalitarian society in what was formerly part of the United States. Facing environmental disasters and a plunging birthrate, Gilead is ruled by a twisted religious fundamentalism that treats women as property of the state. As one of the few remaining fertile women, Offred is a handmaid in the Commander's household, one of the caste of women forced into sexual servitude as a last desperate attempt to repopulate a devastated world. In this terrifying society where one wrong word could end her life, Offred navigates between Commanders, their cruel wives, domestic Marthas, and her fellow handmaids — where anyone could be a spy for Gilead — all with one goal: to survive and find the daughter that was taken from her.
Atwood's novel has been widely acclaimed, earning nominations for the Booker Prize and the Nebula Award and winning the Arthur C. Clarke Award. Although it was first published in 1985, its themes — of religious fundamentalism, female oppression, social and economic inequality, and more — are, unfortunately, as relevant as they ever have been. And Moss seems like the perfect choice to play Offred, a woman struggling to survive the new order while she still harbors memories of her old life.
The streaming service has been working hard to build up its original dramatic slate. It recently premiered the cult drama The Path, from Friday Night Lights showrunner Jason Katims and starring Breaking Bad alum Aaron Paul, and the Stephen King miniseries 11.22.63. A Handmaid's Tale TV series starring Moss sounds like just the kind of high-profile, high-end project that shore up Hulu's reputation in the face of competition from Netflix and Amazon.
Moss racked up six Emmy nominations for her starring role as Peggy Olson on Mad Men, and another one for starring in Jane Campion's crime drama Top of the Lake. She has a second season of Top of the Lake due out next year. She can currently be seen in Ben Wheatley's High-Rise, which hit VOD this week.