Sequel Bits: 'Finding Dory,' 'The Haunted Mansion,' 'Fast 8,' 'Kong: Skull Island,' 'Uncle Buck,' 'Transformers'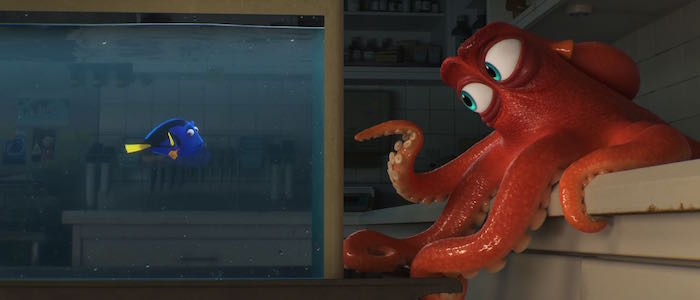 In today's edition of Sequel Bits:
Watch new TV spot for Finding Dory.
Fast 8 celebrates the start of production in Cuba.
Guillermo del Toro confirms that he's still writing The Haunted Mansion.
Legendary and Warner Bros. face a lawsuit over Kong: Skull Island.
A Chinese company is suing Paramount over some Transformers product placement.
Watch a new trailer for the Uncle Buck series, if that's your thing.
Let this peek at #FindingDory tide you over until June 17.https://t.co/i9Qu9ELdKg

— Disney (@Disney) April 28, 2016
Disney revealed a new TV spot for Finding Dory on their official Twitter feed and it's almost entirely new footage, so feel free to do the frame-by-frame thing. On a surface-level glance, this spot features our first good look at Bailey the Beluga Whale (voiced by Modern Family star Ty Burrell) and additional glimpses of the Monterey Marine Life Institute, where Dory lived with her parents before...something happened. Oh, and there's some acrobatics from Hank the Octopus (voiced by Ed O'Neill), who seems poised to be the break-out character of this film.
@wolfsoul4 We are still on it!! 4th draft!!

— Guillermo del Toro (@RealGDT) April 27, 2016
Speaking of Disney news being revealed on Twitter, director Guillermo del Toro recently revealed that yes, the reboot of The Haunted Mansion that he's supposedly writing is...still something that he's writing. This may come as a bit of a surprise, since del Toro has a habit of collecting films that he will never make and because his previous haunted house movie (the wonderful Crimson Peak) was a box office bomb and because no one has talked about this movie in some time. But as del Toro pointed out on Twitter, the original Disneyland attraction is his favorite place on Earth. There's no way he's going to let this one go without a fight.
ABC has released a new trailer for their upcoming television remake of John Hughes' 1990 comedy Uncle Buck and it...well, let's just say that it doesn't look particularly funny and leave it at that. Then again, I also don't think the original film is particularly good either, so I may not be the best judge of this. What say you, fans of the movie?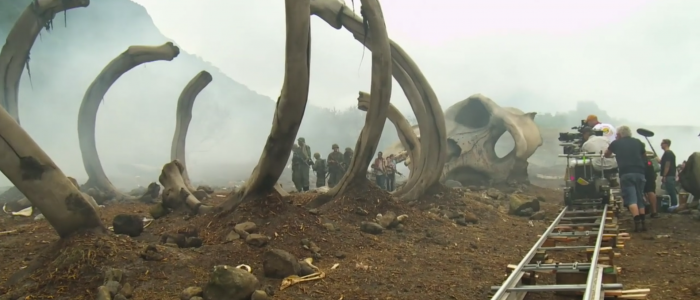 Ah, there's nothing like an ugly lawsuit to remind you that the world of film is a business, and like all businesses, it can get ugly. The Hollywood Reporter has revealed that Joe DeVito, a concept artist who had worked with the estate of original King Kong director Merian C. Cooper to develop a prequel TV series to the iconic 1933 film, is suing Legendary Pictures and Warner Bros over the upcoming Kong: Skull Island. It seems that a few years ago, he partnered with producer Lorenzo di Bonaventura and made a pitch:
During an April 22, 2014, pitch meeting at Legendary, DeVito says his team presented its vision for the Kong Skull Island project, including how the events after Kong's death could tie to events before his discovery. Despite what DeVito paints as a positive response to the pitch, Legendary passed on the project and, because of its new relationship with the studio, di Bonaventura backed out as well.
And then Legendary announced that it was making Kong: Skull Island. So either a major studio took advantage of a guy's idea or a guy is attempting to make money off a film he has nothing to do with. At this point, it's not clear which is the truth, which casts an ugly haze over a promising movie.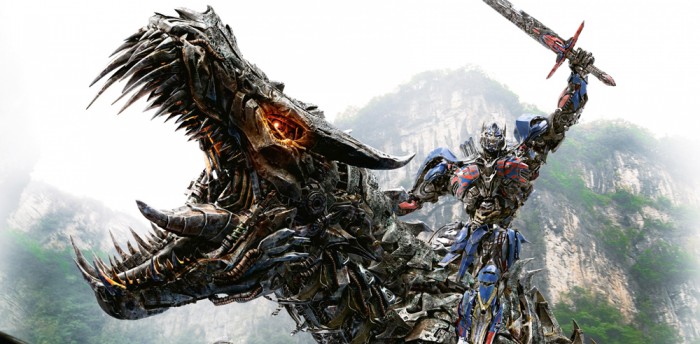 While we're on the subject of lawsuits, The Hollywood Reporter reports that the Wulong Karst Tourism, a state-backed Chinese company, is suing Paramount for $27 million. It seems that they paid the studio $750,000 to feature the company's logo at some point during Transformers: Age of Extinction and...they just didn't. That seems crazy because there are literally a hundred different points during the film's China-set climax where a logo could have been placed in the background. Anyway, Paramount admits that they didn't put the logo in the movie, but claims they made up for it. Please hold your guffaws:
Michael Bay is said to have shot a short advertisement for the resort, and the Transformers production team left sets and props on the resort property, which Wulong Karst Tourism could leverage as a tourist attraction.
If that's their best excuse, then Paramount probably does deserve to be sued.
Welcome to Cuba – #F8 is now in production!https://t.co/0aneIVMhJm

— The Fast Saga (@TheFastSaga) April 28, 2016


Fast 8 is the first studio movie to film in Cuba since the United States placed an embargo on its island neighbor in the '1960s. That's cool trivia all by itself, but F. Gary Gray's upcoming sequel wants to shout it from the rooftops, hence the brief video tweeted out by the franchise's official Twitter feed. This is technically the second glimpse of the film's Cuban location that we've already seen – just a few days ago, footage of a car chase being shot in the streets of Havana appeared online. Yep, Cuba is just as ripe for car-related destruction as the rest of the world.