'10 Cloverfield Lane' Director Dan Trachtenberg Joins 'Black Mirror' Season 3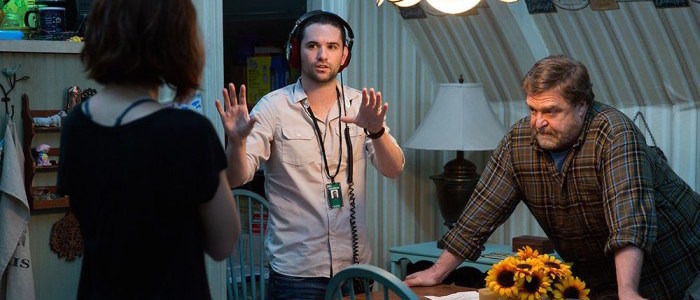 Black Mirror is already a perverse and pitch-black riff on The Twilight Zone, so why shouldn't it steal directors from a film series that also seems to be borrowing a thing or two from Rod Serling's iconic television show? 10 Cloverfield Lane director Dan Trachtenberg will helm an episode of the popular science fiction anthology series' third season, which was wooed away from the U.K.'s Channel 4 by Netflix last year. This certainly feels like good news, as Trachtenberg is the kind of director who should be able to make Black Mirror's blend of sci-fi, horror, and perverse satire sing.Deadline revealed the news, although as with much of Black Mirror season 3, there's not much in the way of details. Trachtenberg joins a directorial line-up that already includes Atonement and Hanna director Joe Wright and House of Cards and The Fall veteran Jakob Verbruggen, but with the third season set to include twelve new stories, more names should be added to that list soon enough. We know from previous reports that Bryce Dallas Howard, Alice Eve, Gugu Mbatha-Raw and Mackenzie Davis will be among the cast this year, following in the footsteps of actors like Jon Hamm, Hayley Atwell, Domhnall Gleeson.10 Cloverfield Lane is one of the most confident feature debuts in recent years and Trachtenberg revealed himself to be capable of directing fine actors to fine performances, crafting simmering, low-key tension, and staging major action sequences with a fresh eye. His love of genre storytelling is apparent in every frame of that film, so the thought of him getting a chance to tell a story in Charlie Brooker's horrifying near-future universe is a thrilling prospect. Both Black Mirror and the Cloverfield series consist of one-off science fiction stories with a deep human connection – they're two peas in a pod, really.
This is the latest piece of good news for Black Mirror season 3, which continues to sound more and more promising with each new development. In addition to all of the talent currently attached to this new batch of episodes, having a home on Netflix will remove some of the frustrations that accompanied the previous seasons. Longer seasons! And delivered all at once for binge-watching! Few shows actually reward Netflix marathon-watching quite like Black Mirror, so the more readily available episodes, the better.
Netflix hasn't announced any dates for when Black Mirror will begin filming or when it will make its return, but all eyes seem to be on 2017.