'Alita: Battle Angel' Eyes 'Spider-Man: Homecoming' And 'Independence Day: Resurgence' Stars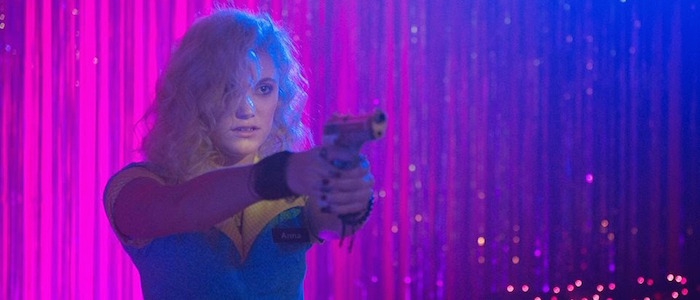 James Cameron has been talking about a film adaptation of the manga Battle Angel Alita for a long, long time, with the science fiction action film at one point competing with Avatar to be his next project. Alas, Avatar got made first and Mr. Cameron decided to spend the rest of his life exploring every last nook and cranny on Pandora, which freed up the project for another filmmaker. Enter Robert Rodriguez, who signed on to make the film last year, with Cameron remaining on board as a producer.
Now that a less-preoccupied director is at the helm, Alita: Battle Angel (the new title for the film) actually looks like it could cease being a thing that Cameron occasionally mentions in-between Avatar updates and start being a thing that actually exists. They're looking at lead actresses and everything!
The Hollywood Reporter has the news: Maika Monroe, Zendaya, Rosa Salazar, and Bella Thorne have all tested for the lead role of Alita, a cyborg in the distant future who is discovered in a landfill by a scientist and has no memory of her past life, save for her deadly martial arts abilities. Naturally, she becomes a bounty hunter and tries to piece together her past when she's not chasing down criminals. I'm not familiar with the source material, but I'm all for a movie that sounds like it could be summed up as "Blade Runner meets The Bourne Identity."
Of the four actresses in contention, I am most familiar with Monroe, whose work in The Guest and It Follows put her on the map and rightfully so. She's pretty great. She's also starring in this summer's Independence Day: Resurgence, so she's definitely on the verge of being the Next Big Thing. However, THR notes that Zendaya, who was recently cast in Spider-Man: Homecoming, is the likely frontrunner for the role. The big issue is her schedule for her hit Disney Channel series K.C. Undercover, which may keep her from being able to commit to the project.
As for the other contenders, Salazar has starred in Insurgent, Maze Runner: The Scorch Trials, and the upcoming big screen adaptation of CHiPs. Thorne has been appearing in films and television shows since she was a young child and has had roles in Big Love, The Duff, and MTV's Scream series. She also starred alongside fellow Alita contender Zendaya in Shake It Up.
No matter who nabs the lead role, the biggest ongoing concern for Alita: Battle Angel remains Robert Rodriguez, an undeniably talented filmmaker who hasn't made a genuinely good movie in close to a decade. However, with James Cameron peering over his shoulder, it's hard to imagine the guy who made Shorts and Machete Kills showing up to the set – it's time for the madman responsible for Desperado and From Dusk Till Dawn to earn some redemption.
It's not clear when Alita: Battle Angel will begin filming, but a final casting decision is expected to arrive in the coming weeks.