Mark Millar's 'Supercrooks' And 'American Jesus' Have Been Acquired By Waypoint Entertainment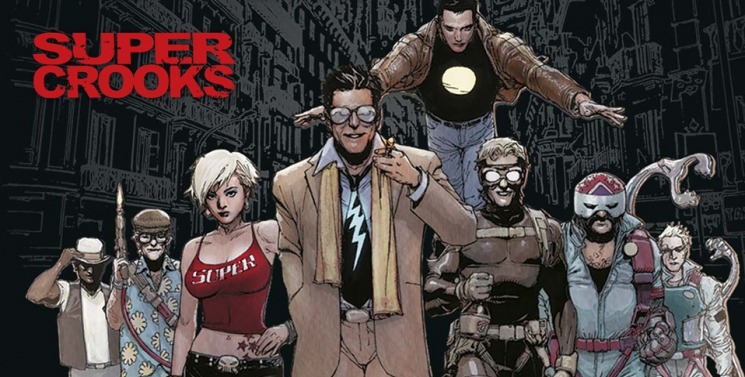 There are new signs of life for Mark Millar's Supercrooks and American Jesus. Over five years ago, Timecrimes director Nacho Vigalondo became attached to Supercrooks, and he later went on to direct a teaser trailer for the comic book, but we've heard little about the film adaptation since then. And even longer ago, Matthew Vaughn was attached to produce American Jesus, as a followup to his successful collaboration with Millar on Kick-Ass. A summer 2009 start date was speculated, but never came to fruition.
Today, there is finally some news for both projects. Waypoint Entertainment has purchased the rights to the two comic book titles. Vigalondo and Vaughn's names aren't mentioned in the official press release, so perhaps they're no longer involved in either project.
Learn more about the potential Mark Millar adaptations below.
Deadline reports Waypoint Entertainment's Ken Kao (The Nice Guys, Weightless) will produce Supercrooks and American Jesus, alongside producing partner Dan Kao and Addictive Pictures' Russell Ackerman and John Schoenfelder.
"American Jesus" follows a 12-year-old boy who has discovered he's returned as Jesus Christ. The comic is described as Millar's "re-telling of the Book of Revelation from the Bible," but "set in contemporary times." As for Supercrooks, it follows a team of supervillains that go to Europe, to pull off a massive heist without any American superheroes around to thwart their plans.
In a press release sent out, Millar had this to say about the deal he made with Waypoint Entertainment:
I only come to LA one week a year and do all my meetings in the pub during those seven days every September. On my most recent trip I met these guys and was wowed by their plans and the scale they're working on. [Artist] Leinil [Yu] and I couldn't be more delighted to have 'Supercrooks' up and running with such talented people. [Artist] Peter Gross and I have held 'American Jesus' back for a decade until the right team came along. This really is that team! The level of talent we're talking about behind the camera has us all ridiculously excited. Fans of the books are in for an absolute treat.
Supercrooks and American Jesus aren't the only Mark Millar adaptations that are in the works: Lorenzo Di Bonaventura (Transformers) is producing Jupiter's Legacy; Millar's time travel story, Chrononauts, was picked up by Universal last year; and, perhaps the most promising project in the bunch, Joe Carnahan (The Grey) is still (hopefully) set to direct Nemesis, a big and mean R-rated supervillain movie.