J.K. Rowling's 'Fantastic Beasts' Screenplay Will Be Published As A Book, Simply Because You'll Buy It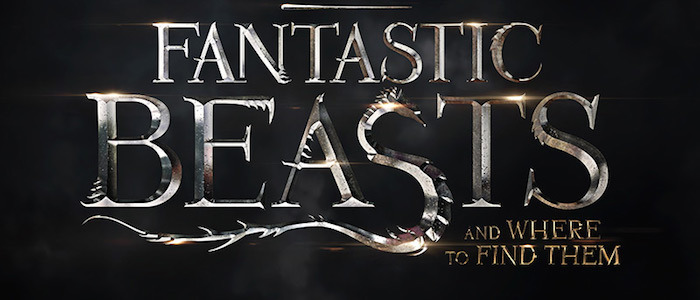 We may receive a commission on purchases made from links.
This fall will bring the first in a hopeful new series of Harry Potter spin-off films with Fantastic Beasts and Where to Find Them. It also marks the first time J.K. Rowling has written a screenplay adapting her own wizarding world for the big screen. And that's enough for publishing companies Little, Brown & Company and Scholastic to package the script as a book for fans to add to their shelves alongside the rest of their Harry Potter books.
Find out when you can get the Fantastic Beasts and Where to Find Them screenplay book after the jump.
Pottermore (via Inside the Magic) announced the forthcoming publishing of Rowling's screenplay, and surprisingly, Ellie Berger, the president of Scholastic's U.S. Trade Divison basically comes right out and says they're publishing because they know people will buy it no matter what. However, she makes it sounds a little more appealing and less exploitative:
With any new writing from J.K. Rowling, we know that we are not only engaging her vast fan base, but are also building a new generation of readers. The much anticipated release of the Fantastic Beasts and Where to Find Them movie marks another magical and exciting moment for film lovers and readers everywhere, and we are absolutely delighted to publish J.K. Rowling's screenplay debut.
However, don't expect to pick up the book to learn everything that happens before the movie arrives. The published screenplay for Fantastic Beasts and Where to Find Them won't be available until November 19, the day after the film hits theaters. But because of how publishing works, there will likely be spoilers that still leak online since the book will have to be printed and shipped to stores in order to hit shelves the day after the movie debuts.
If you haven't watched the new trailer yet, you can still do so right here. Here's the official synopsis for those who haven't jumped on the Fantastic Beasts train yet:
'Fantastic Beasts and Where to Find Them' opens in 1926 as Newt Scamander has just completed a global excursion to find and document an extraordinary array of magical creatures. Arriving in New York for a brief stopover, he might have come and gone without incident... were it not for a No-Maj (American for Muggle) named Jacob, a misplaced magical case, and the escape of some of Newt's fantastic beasts, which could spell trouble for both the wizarding and No-Maj worlds.
This won't be the only new Harry Potter story getting published this year since the stage play Harry Potter and the Cursed Child will be published as a book in July as well. That book is available for pre-order right now.
Otherwise, you can pre-order the eBook version of the Fantastic Beasts and Where to Find Them screenplay book right here, but Amazon doesn't have pre-orders for the hard copy available just yet. The movie arrives on November 18.