Cool Stuff: Voltron LEGO Set Lets You Assemble The Robot In More Ways Than One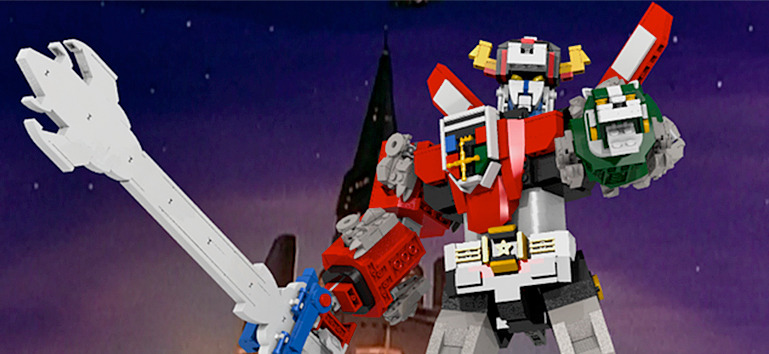 For me, there's something that's not only fun but almost relaxing about building a cool vehicle or building from various pop culture worlds out of LEGO pieces. Whether it's the Ghostbusters firehouse or the Batcave from the 1966 Batman TV series, I just love piecing together a LEGO set. And if you're a fan of Voltron, you'll want to support this latest LEGO Ideas proposal.
A new custom Voltron LEGO set not only allows you to build the robot from LEGO bricks, but it allows you to assemble the robot from five individual LEGO lions, just like Voltron. Check out the Voltron LEGO set after the jump.
Here's images of the LEGO Voltron set from LEGO Ideas (via Gizmodo):
The set is big enough to give detail to each of the five lions, but not big enough to make the potential official sale of the set ridiculously priced. The assembled robot would stand 16 inches tall and weigh two pounds. It's extremely impressive that each of the lions is built in a way that allows it to be assembled into Voltron. That's some great LEGO engineering.
But since this is a LEGO Ideas project, it still needs 10,000 votes in order to get in front of the jury who will decide if it will be made into a real LEGO set. At the time of this writing, there are nearly 7,000, so it's almost there. If you're a Voltron fan, do your part and go give this LEGO set a vote right now and hope for the best.
And don't forget that a new Voltron animated series is on the way to Netflix.